Wat is APS Payroll?
APS heeft een missie: payroll en HR eenvoudiger maken. Klanten en partners worden voorzien van intuïtieve technologie die wordt geleverd met persoonlijke service en ondersteuning. Deze uniforme oplossing is ontworpen om taken voor personeelsbeheer te vereenvoudigen. Verwerk de salarisadministratie in uren, niet dagen. Automatiseer HR-workflows om strategischer te zijn. Verhoog de levenscyclus van medewerkers met een platform dat bestaat uit één systeem. APS, je partner op het gebied van personeel.
Wie gebruikt APS Payroll?
APS bedient kleine en middelgrote bedrijven die behoefte hebben aan full-service belastingnaleving en een uniform systeem voor salarisadministratie, HR en aanwezigheidsregistratie, geleverd als een kostenbesparende SaaS-oplossing.
Waar kan APS Payroll worden geïmplementeerd?
Cloud, SaaS, Web, Mac (desktop), Windows (desktop), Android (mobiel), iPhone (mobiel), iPad (mobiel)
Over de leverancier
APS
Gevestigd in Shreveport, VS
Opgericht in 1996
Telefonische ondersteuning
Chatten
Beschikbaar in deze landen
Verenigde Staten
Over de leverancier
APS
Gevestigd in Shreveport, VS
Opgericht in 1996
Telefonische ondersteuning
Chatten
Beschikbaar in deze landen
Verenigde Staten
Video's en afbeeldingen van APS Payroll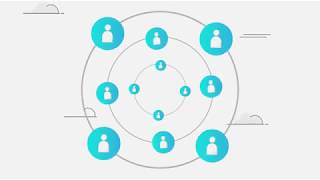 Vergelijk de kosten van APS Payroll met soortgelijke producten
Functies van APS Payroll
401(k) tracking
Aanpasbare rapporten
Activiteitendashboard
Afdrukken van cheques
Beheer van voordelen
Compliancebeheer
Directe storting
Documentbeheer
Gegevens importeren en exporteren
Integraties van derden
Loonadministratierapportage
Loonbeslag
Meerdere staten (alleen VS)
Mobiele toegang
Naleving van fiscale wetgeving
Payrollbeheer
Personeelsportal
Profielen van sollicitanten
Rapportage en analyse
Schadevergoedingsbeheer
Tijd bijhouden
Trainingsbeheer
Vacatures
Vakantie en verlof bijhouden
Volgen van sollicitanten
W-2-voorbereiding
Waarschuwingen/Meldingen
Werknemersdatabase
Werknemersprofielen
Workflowbeheer
Alternatieven voor APS Payroll
Michele D.
Human Resources Administrative Assistant in VS
Geverifieerde LinkedIn-gebruiker
Bouwmaterialen, 201-500 werknemers
Heeft de software gebruikt voor: 1+ jaar
APS meets all of our payroll needs. Great customer service and support.
Pluspunten:
I've been working with APS for almost two years and being my very first experience with a payroll software I found it very easy to learn. The way this software is built and organized makes it very easy to use it. This is particularly true when you are in need to create a report. In this case you can choose one of the several ready-to-use reports from the "Report Manager" option, or you can build your own customized report that best meets your needs. Additionally, to save time and efforts the report you created can be shared among several users in different departments. Another thing I liked about APS is the excellent customer service I received in all of the inquires and issues I encountered during my job.
Minpunten:
What I liked least about this software is the fact that when you enter or modify any type of information there is no "safety net", meaning the system does not ask you to confirm your changes before leaving the tab you are in. By adding this extra step you will be "forced" to double check your entries and this can be very helpful in avoiding mistakes especially on sensitive information like bank account numbers, pay rates, or addresses. Another feature that could be implemented is to allow users to download raw data or .csv file directly from the "Analytics" tiles. Right now you can only display, look, and print the information but you cannot download the data in on Excel format. From an Human Resources standpoint it would very helpful to be able to download data such as Employee Turnover, New Hires by department, and Employee Count by month.
Reactie APS
4 jaar geleden
Thank you so much for your honest and enlightening review, Michele. We really appreciate your feedback. We would love the opportunity to speak with you one on one and discuss your concerns. If you could please contact April Remedies, Success Manager, at [email protected] or 318-213-3263, she would be happy to talk further.
Heather N.
HR Generalist in VS
Ziekenhuis- en gezondheidszorgbranche, 51-200 werknemers
Heeft de software gebruikt voor: 6-12 maanden
Bron: SoftwareAdvice
Overwogen alternatieven:
Great but needs some updating
Opmerkingen: We are generally impressed but it's seems like a newer software that needs to do some updating and more frequent updating at that.
Pluspunten:
Benefit management and carrier connection. Ease of use for employees and administrators. Accuracy of timekeeping and payroll. Leave of Absence event tracking.
Minpunten:
Performance Reviews. The templates are just too difficult to load as we use forms specific to each position. Editing of individual questions is not possible so we are not using this feature. Customization is lacking in benefit set-up. We are not able to create custom messages during open enrollment, add specific attachments, or select PCP for our HMO plans which is pretty standard. Notifications for Non-Banking Days. They pop up every time you go back to the dashboard. There should be a button to click I don't want to see this message anymore. Customer Service is great and responsive but sometimes you get different answers from different reps.
Reactie APS
3 jaar geleden
We appreciate you taking the time to review the APS system. We see that you are experiencing issues with the performance and reliability of our system. We would like you to know that we have passed your feedback on to our development team as it is our goal to provide excellent service. If you have any other comments or questions, please do not hesitate to call, message, or email your account manager. Thank you for being an APS customer!
Deanna R.
Office Manager in VS
Voedselproductie, 51-200 werknemers
Heeft de software gebruikt voor: 6-12 maanden
Overwogen alternatieven:
APS Software Use
Opmerkingen: Saves time. Very easy to use
Pluspunten:
Integrates with our facial recognition time clock great. Easy to use and generate reports needed.
Minpunten:
I just need a little more training on the many aspects of reporting.
Reactie APS
2 maanden geleden
Thank you for the awesome review, Deanna! We are glad to hear that your facial recognition time clock intergrates well with our system. We hope you continue to find our payroll system easy to use! Thank you for being a valued APS customer.
Phyllis J.
Cpmtrp;;er in VS
Computersoftware, 11-50 werknemers
Heeft de software gebruikt voor: 2+ jaar
APS
Opmerkingen: I love the customer service. They are extremely knowledgeable, friendly, quick to respond, and always trying to make the experience easier for you. Sometimes I think their hands are tied though.
Pluspunten:
I am able to run payroll faster. Love APS Hire and the onboarding of new employees.
Minpunten:
I find that it is behind the norm for this type of service. Help center needs revamped for looking up (not the employees), and need to allow video uploads for new hires. Think outside the box on processing payroll, not everyone does it the same.
Reactie APS
11 maanden geleden
Thank you for your honest review, Phyllis. We're glad to hear that you're enjoying APS Hire and the quality of support. We appreciate your constructive feedback and will pass this information along. We will also make sure our Customer Success team reaches out to you to ensure you're getting the most out of your investment in the system. Thank you for your time and for being a valued APS customer.
Evenementenbureaus, 51-200 werknemers
Heeft de software gebruikt voor: 1-5 maanden
Overwogen alternatieven:
Great Software from Great People! Exceptional Customer Service & Usability
Opmerkingen: A BREATHE OF FRESH AIR. Really good, honest people from sales through support. I had a few unique things I needed and they got me accurate answers and worked with me. The software is very proven and reliable which is their reputation and what got me interested in making the switch.
Pluspunten:
The implementation was flawless. The sales team (unlike others we looked at) took extra effort to NOT over promise what they couldn't deliver. I felt like they were really there to help me. I never felt pressured for a decision. Onboarding was straight-forward and I self-guided myself through most of it. However, anytime I needed help personal customer service was right there to help. NOT COMMON WITH OTHER SOFTWARE IN THIS SPACE.
Minpunten:
APS focuses on clean functionality, which I appreciate. The UI is basic and could be improved, but it does everything I need which is what I really care about.
Reactie APS
3 maanden geleden
Thank you Karlye for a great review! We are so glad you have had a great experience with implementation and the sales team. Thank you for being a valued APS customer and we look forward to working with you in the future.