Wat is Expensify?
Volg moeiteloos je inkomsten en beheer onkosten onderweg met Expensify. Je hoeft enkel een foto van je kwitantie te nemen, en Expensify schrijft automatisch de details uit. Expensify kan elke bon categoriseren en coderen, en kan zelfs automatisch zakelijke kosten indienen ter goedkeuring en vergoeding. Met robuuste functies zoals afstemming van bedrijfskaarten, goedkeuringsworkflows op meerdere niveaus en directe synchronisatie met alle belangrijke boekhoudsoftware, bespaart Expensify tijd voor bedrijven van elk type en elke omvang.
Wie gebruikt Expensify?
Expensify maakt onkostenbeheer eenvoudig voor iedereen, van individuen die persoonlijke uitgaven volgen tot bedrijven van elke omvang en sector.
Waar kan Expensify worden geïmplementeerd?
Cloud, SaaS, Web, Mac (desktop), Windows (desktop), Chromebook (desktop), Android (mobiel), iPhone (mobiel), iPad (mobiel)
Over de leverancier
Expensify
Opgericht in 2008
Telefonische ondersteuning
Chatten
Beschikbaar in deze landen
Australië, Canada, Verenigd Koninkrijk, Verenigde Staten
Over de leverancier
Expensify
Opgericht in 2008
Telefonische ondersteuning
Chatten
Beschikbaar in deze landen
Australië, Canada, Verenigd Koninkrijk, Verenigde Staten
Video's en afbeeldingen van Expensify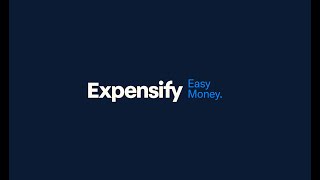 Vergelijk de kosten van Expensify met soortgelijke producten
Functies van Expensify
Activiteiten volgen
Bedrijfscreditcard
Beheer van ontvangstbewijzen
Beleidbeheer
Centrale boekhouding
Controle van goedkeuringsbeheer
Dashboard
Factureren
Goedkeuringswerkstroom
Integratie in de administratie
Mobiel uploaden van ontvangstbewijzen
Mobiele app
Onkosten bijhouden
Online reserveren
Payrollbeheer
Projecten bijhouden
Rapportage en analyse
Reserveringsbeheer
Restrictiebeheer
Tijd bijhouden
Tijd en onkosten bijhouden
Toetsing van bankgegevens
Uitgavencontrole
Vergoedingenbeheer
Alternatieven voor Expensify
Tiana T.
Human Resources Business Coordinator in VS
Geverifieerde LinkedIn-gebruiker
Automotive, 11-50 werknemers
Heeft de software gebruikt voor: 1+ jaar
Overwogen alternatieven:
User Friendly Interface
Opmerkingen: Great system to help track employee spending. The credit cards act as debit cards which is good if you're a company that is trying to not live on credit.
Pluspunten:
Minimal learning curve if your team us any experience with expensing items in a software format. You can fix mistakes really easily and there aren't a ton of buttons to wade through.
Minpunten:
Sometimes new employees need to get reloaded to allow them to bill items to customers. That might be the accounting firm that we work with a fault though.
Mohammed O.
Tech. Manager and Software Arch in Jordanië
Informatietechnologie en -diensten, 51-200 werknemers
Heeft de software gebruikt voor: 2+ jaar
A robust system for documenting and controlling expenses
Opmerkingen: Expensify enables us to document expenses and raise their records to the cloud with ease and smooth audits and approvals within specified dates.
Pluspunten:
The great thing about Expensify is that we are able to monitor, document and control all expenses. Through Expensify, team members got rid of collecting paper receipts and then preparing lists and submitting them to the accounting department for auditing and approval. With Expensify, things have become clearer, as each team member independently will be able to scan his invoices to be raised on his own cloud and enter data from them to his expense page, and then the accounting department will be able to audit and notify him of approval or request other inquiries, and by These quick and accurate procedures ensure that no receipts are lost and that you get the money straight away.
Minpunten:
Not a lot of unwanted things, and it does not require a lot of effort on the part of the users to be able to track their expenditures properly.
Tori H.
Office Manager in VS
Managementconsulting, 51-200 werknemers
Heeft de software gebruikt voor: 1-5 maanden
Easy to use expense reporting
Pluspunten:
It's very quick and easy to submit expenses and qualifying receipts.
Minpunten:
This system is great for use on cell phones, but the software makes you log on a computer to finalize the submission of the report.
Nasko L.
Chief Operating Officer in VS
Geverifieerde LinkedIn-gebruiker
Levensmiddelen- en drankenindustrie, 11-50 werknemers
Heeft de software gebruikt voor: 2+ jaar
Save Time and Money by Using Expensify
Opmerkingen: Overall very happy with Expensify as a solution that allows me to have all my expenses organized in one place. Would highly recommend using it, especially for its feature that allows me to attach digital images of the receipts to each expense item. It has a great option to submit and send expense reports to multiple people. If you are using Expensify across mutliple users, all the information is easily accessible by every team member.
Pluspunten:
A great solution to keep all my expense reports in one place, with a great option to attach PDFs of receipts and/or images of receipts. Expensify can pull data directly from my credit card statements and that feature alone saves a lot of time of manual entering numbers and vendors.
Minpunten:
It can get a little too much to configure in the beginning and navigating down to expense categories is not the easiest to do - it takes time to find things around that I could customize but once these are all in place, using Expensify is fairly easy. Expensify creates automatic names for your reports - make sure you change them to something that makes sense to you and your accountants or everyone will wonder what Expense Report 234902u5435242ewd is for.
Gregor T.
Senior Operations Executive in Duitsland
Informatietechnologie en -diensten, 1.001-5.000 werknemers
Heeft de software gebruikt voor: 1-5 maanden
Gregor Tims FREE NOW review
Opmerkingen: I use Expensify to record and upload receipts of expenses I incur in my job. I do a lot of testing of competitor apps which creates multiple expenses per day and Expensify is a really easy way of recording these and sending them to my manager. I think some minor improvements could be made, but overall it's a very slick and easy app to use.
Pluspunten:
It's very easy to upload receipts, reports etc and to combine various expenses into one report. It's super easy to send it off to my manager and for him to approve it. There's a very clear record of my expenses and a clear description of where they are in the reimbursement process. It works well!
Minpunten:
I got a bit confused initially about how to add my bank details, it seemed very US-focused, by which I mean there seemed only to be a way of adding an American bank details. I was actually just confusing myself, because I hadn't appreciated that by submitting it, my company would actually just use my bank details that they already have to reimburse me. This could be clearer in the app, but maybe it's just a specific thing for my company? Also, it would be nice to be notified that I have been reimbursed when the actual money has been sent. The status said 'reimbursement received' before the money actually came back to my account, which made me worried that it had been sent to the wrong person, when in fact the payment hadn't actually been sent yet! Making that clearer would be great. It also felt a bit clunky creating a report - it might be better to make it obvious that you should do this before adding an expense as adding it afterwards was slightly confusing.