Wat is Saviom?
Saviom Resource Management Software is designed to future-proof your business against market volatility. Its components include resource scheduling, forecasting & planning, real-time business intelligence/reporting, capacity planning, integration with other related applications, and more. It is highly configurable and can be customized for any specific industry without writing any additional code. Try it for free and realize your ROI, which some of the fortune 500 companies have already enjoyed.
Wie gebruikt Saviom?
Medium to large size firms across a range of industries including: - Engineering Firms - Construction firms - Auditing and Consulting firms - IT firms - Government Agencies
Waar kan Saviom worden geïmplementeerd?
Cloud, SaaS, Web, Mac (desktop), Windows (desktop), Linux (desktop), Windows (lokaal), Linux (lokaal), Chromebook (desktop), Android (mobiel), iPhone (mobiel), iPad (mobiel)
Over de leverancier
Saviom Software
Gevestigd in Sydney, Australië
Opgericht in 1999
Telefonische ondersteuning
Over de leverancier
Saviom Software
Gevestigd in Sydney, Australië
Opgericht in 1999
Telefonische ondersteuning
Video's en afbeeldingen van Saviom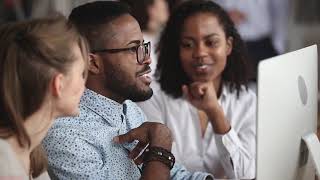 Vergelijk de kosten van Saviom met soortgelijke producten
Functies van Saviom
Activiteitendashboard
Budgettering/prognoses
Capaciteitsbeheer
Gantt-/tijdlijnweergave
HR-beheer
Kalenderbeheer
Personeelsbeheer
Personeelsplanning
Prognose
Rapportage en analyse
Rapportage van bezettingsgraad
Rapportage/projecten volgen
Resourceaanvraag
Resourcebeheer
Resources plannen
Roosterbeheer
Samenwerkingstools
Tijd en aanwezigheid
Tijd en onkosten bijhouden
Toewijzing en planning van resources
Vaardigheden bijhouden
Werkprognoses
Workflowbeheer
Alternatieven voor Saviom
Geverifieerde reviewer
Director in Australië
Geverifieerde LinkedIn-gebruiker
Civiele techniek, 51-200 werknemers
Heeft de software gebruikt voor: 2+ jaar
Saviom greatly simplified our previously manual and cumbersome resourcing processes.
Opmerkingen: Easily see who is working on which project. Reduced our resourcing meeting times significantly. Instant results for resource requests.
Pluspunten:
The Gant chart view makes it simple for everyone to get a snapshot of resource utilisation. Whole business has access to see who is working on which project. It has reduced our resourcing meetings from 2hrs to less than 10 minutes each week. Resources can be requested at anytime so that requests can be allocated immediately, updated in the software so that everyone can see instantaneously.
Minpunten:
Having come from excel spreadsheets, Saviom has made things so easy now. So much so that we were getting complaints that Saviom was only accessible whilst connected to the network in the office. Now with a web version available, this will be a thing of the past so that in this fast moving world, a resource can be requested from anywhere, instantly.
Vivienne W.
IT Project Manager in Australië
Mijnbouw en metalen, 1.001-5.000 werknemers
Heeft de software gebruikt voor: 1+ jaar
Overwogen alternatieven:
Intuitive tool with little time needed to update
Opmerkingen: Product support was readily available and helpful. Provides great visibility of areas that need focus in terms of resource shortages and/or project prioritisation
Pluspunten:
Ease of data capture, relatively easy to configure to suit your business requirements, reporting was useful to drive decisions re. resource allocation
Minpunten:
It does not have as modern a look and feel as other (general) software offerings on the market
George K.
Senior Manager Operations in India
Computersoftware, 501-1.000 werknemers
Heeft de software gebruikt voor: 2+ jaar
Overall Good. Performance and Flexibility should be improved
Pluspunten:
Saviom has a similar resource management workflow which we follow in Zafin. The functional item configuration and the flexibility of adding it to user panel is good.
Minpunten:
The data getting captured can not be reported with out customizing the software. It is customer's data and they should have all functionality right to add columns of their choice to functional items, not from a pre defined selection list by the vendor.
Joel M.
Scheduler for division in VS
51-200 werknemers
Heeft de software gebruikt voor: 1-5 maanden
Bron: SoftwareAdvice
The system is easy to navigate and has multiple filters and built in advantages which make it easy to utilize.
Opmerkingen: Since we have just purchased time will tell on support and response to needs. We hope it goes very well and look forward to the diversity of the system for managing resources. We fill we may have just touched on the things this application could do for us in the long term.
Pluspunten:
It is a resource scheduling tool. The detail that can be captured is almost unlimited. Using the alerts for all types of notifications will be very beneficial and the quick graphic options are nice for visual comparisons. Log on permissions are wide so many levels of users can be had. The depth of filters is very comprehensive and detailed. Ability to filter from resources to project levels is great. Still learning the reporting areas and utilization due to the newness of the system, am excited that the alerts could help identify shortfalls and over scheduling. The quick messages for double booking is very nice and color coding is very visual.
Minpunten:
Cost for users who may only review data is a bit steep. Any person who excesses the system is charged a licence fee. If you have over 50 employees this cost accumulates very quickly. This will impact any users checking to see where they may be scheduled to report or if they need to enter time to the system. Have not integrated any data from our existing system yet but mapping could possibly be challenging.
Tony L.
Principal Engineer in Australië
Civiele techniek, 51-200 werknemers
Heeft de software gebruikt voor: 1+ jaar
Saviom is very easy to use, is lean and gives meaningful assistance to resource management
Opmerkingen: It makes it easy for us to manage resources and utilisation across multiple discipline teams over three offices.
Pluspunten:
The user interface is extremely simple and easy. Drag and drop to re-allocate tasks. Split and move tasks with a couple of clicks. Saviom is highly configurable. It is fairly easy to trim out any components that you are not using and adjust input screens and behaviours to suit your needs.
Minpunten:
Not really a dislike - the software is highly configurable but the documentation is limited so getting things set the way you want them involves some trial and error, and some time. There's a payoff though.