Cortex
Wat is Cortex?
For ambitious content creators in growing enterprises, Orange Logic provides a powerful DAM platform to increase control, creativity & commercial advantage. Our infinitely scalable, user-friendly
Meer informatie
DAM solution streamlines content workflows, automates manual processes & removes roadblocks from remote collaboration. Orange Logic is a highly intuitive experience designed to meet and exceed every departmental need, maximizing company-wide user adoption & unlocking workflow efficiencies at scale.
Minder informatie
Wie gebruikt Cortex?
Enterprise to Mid Market organizations in M&E, Finance, Healthcare, Technology, Retail / Manufacturing, Education, Museums and Non Profits.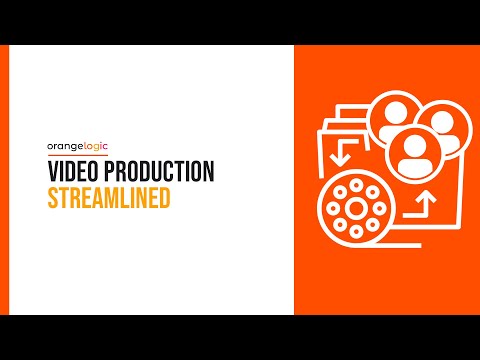 Twijfel je over Cortex? Vergelijk met een populair alternatief
Gratis versie
Gratis proefversie
Geen prijsinformatie gevonden
Gratis versie
Gratis proefversie
Waarom krijg ik dit te zien?
Alternatieven voor Cortex
Steve
Digital Asset Management Lead in VS
Geverifieerde LinkedIn-gebruiker
Horeca, 1.001-5.000 werknemers
Heeft de software gebruikt voor: 2+ jaar
Very flexible and scalable system
Opmerkingen: Cortex has been able to meet the scale and speed demands for how our company works. Without the flexibility of the system and the ability to create multiple API workflows, we would not have been able to be as successful in keeping up with our asset production. The Orange Logic team behind Cortex was always eager to take on our challenges and find workable solutions.
Pluspunten:
In our case, we've been able to scale the Cortex to meet our business needs, quickly adjust settings as our workflows change, and use APIs to integrate the system with many of our other production workflow tools. We've achieve both scale and efficiencies thanks to the flexibility of Cortex.
Minpunten:
Along with the flexibility that allowed us to achieve our scale and efficiency, that same flexibility can become complex if it's not planned out properly. It's tempting to do too much too quickly but a more manageable approach is to implement additional functionality in phases that build upon each other.
Stephanie
DAMS Admin in VS
Musea en instituten, 51-200 werknemers
Heeft de software gebruikt voor: 6-12 maanden
Great staff and customer support
Pluspunten:
The ease of creating multiple metadata mappings and the ability to batch edit on every field are considerable upsides to Cortex. These features work with relative ease compared to other products I've used over the years.
Minpunten:
You can tell that Cortex was built to accommodate a wide variety of use cases. While that may play well for Orange Logic in attracting customers, it can be an overbearing product for end users. It took me several months to wade through the sea of Cortex functionality and hone in on what worked for my needs. Once you get through that, the product does well, but it feels like Cortex tries to be too many things at once.
Jerome
Website Manager | The Store in Australië
Nieuwsbladen, 5.001-10.000 werknemers
Heeft de software gebruikt voor: 1+ jaar
Overwogen alternatieven:
Cortex by Orange Logic does a good job of managing many assets on both the backend and frontend
Opmerkingen: Being able to showcase all Assets of different types and make them available to customers easily and quickly for purchase is great. Exactly what you want in a platform like this. It is not our main DAM but rather our gateway for the public to access our Assets for purchase or licensing.
Pluspunten:
The platform's asset management system works well. Batch editing for sets of assets is very quick and easy to use and being able to clean out old data is helpful. Calculator while a tad clunky to set up is very robust once running
Minpunten:
The only two things I find as a fault of the platform are when the use case sits slightly outside of its scope and future-proofing. We use the platform for both consumer and professional cases and while this is well suited to professional users, the need for every customer to have a login can be limiting for a consumer user who just wants to come on and purchase one print and will probably not be back again. I realise this use case is not the majority for this type of platform so it shouldn't detract from the overall score but one thing that I still find a little frustrating is the inability to have good quality use on mobile platforms. This might be once again a consumer use case type issue but not being able to simply adapt the site to be mobile and tablet friendly is a little bit of a pain and while it is coming along in most recent releases it is still very far away from where I would expect it to be in 2022. Coming from an e-commerce background and being able to edit sites with CSS to achieve a solid responsive design was what I was expecting when starting work on this platform but it needs to be said that the ability to edit templates outside of specific fixed templates is actually near impossible
Lauren
Associate Director of Collections Access in VS
Musea en instituten, 51-200 werknemers
Heeft de software gebruikt voor: 2+ jaar
Cortex is a superior digital asset management system
Opmerkingen: Even as the pandemic shuttered onsite collections access, Cortex allowed my organization to share our collection with anyone who has Internet access. It is easy and fast to bulk upload images and metadata, and make batch changes.
Pluspunten:
I like that Orange Logic provides a ticketing system, Link, where I can raise a defect, ask a question or request an enhancement. I can prioritize tickets from critical to normal or even long-term. At any time I can log onto Link to see the status of the tickets that I've submitted. Answered tickets are archived, so I have a complete history of our evolving digital asset management system.
Minpunten:
Cortex is a very granular and robust product. I know that I'm missing out on features, but as the only power user, I simply do not have enough time to delve into all of them.
Antonio
Information Management Officer in VS
Internationale zaken, 10.000+ werknemers
Heeft de software gebruikt voor: 1+ jaar
UN Photo DAM powered by Orange Logic Cortex
Opmerkingen: It has been overall positive since the launch on production in November 2020.
Pluspunten:
SaaS solution, intuitive interface, powerful search and metadata management as well as robust storage and archives management via AWS. Robust cyber security features.
Minpunten:
Constant software upgrades that can be positive for bugs fixing and adding new features, but can disrupt team workflows and add complexity to standards and more work for the team.