Wat is CampMinder?
CampMinder is de meest uitgebreide webgebaseerde kampbeheersoftware voor de zomerkampsector. Naast het bieden van software wordt er alles aan gedaan om organisatoren van zomerkampen te helpen hun doelen te bereiken. De toonaangevende systemen maken vereenvoudigd beheer van operationele processen in het kamp mogelijk, inclusief online registratie, gezondheidszorg, personeel, transport, toewijzing van accommodaties en groepen en nog veel meer. Van het ongeëvenaarde ondersteuningsteam tot de uitmuntende technische ploeg, CampMinder bestaat uit mensen wiens hart verbonden is aan kampen.
Wie gebruikt CampMinder?
Je bent een zomerkampdirecteur die bezig is met het creëren van onvergetelijke ervaringen voor je kampeerders. Dit is een kampsoftwarebedrijf met voormalige kampeerders die je uitrusten om precies dat te doen.
Waar kan CampMinder worden geïmplementeerd?
Cloud, SaaS, Web
Over de leverancier
CampMinder
Gevestigd in Boulder, VS
Opgericht in 2001
Telefonische ondersteuning
Chatten
Beschikbaar in deze landen
Canada, Verenigde Staten
Over de leverancier
CampMinder
Gevestigd in Boulder, VS
Opgericht in 2001
Telefonische ondersteuning
Chatten
Beschikbaar in deze landen
Canada, Verenigde Staten
Video's en afbeeldingen van CampMinder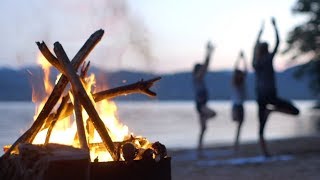 Vergelijk de kosten van CampMinder met soortgelijke producten
Functies van CampMinder
Aanwezigheidsbeheer
Factureren
Faculteits- en personeelsbeheer
Kalenderbeheer
Klantenbeheer
Online betalingen
Online formulieren
Online registratie
Alternatieven voor CampMinder
Jackie B.
Associate Director in VS
Geverifieerde LinkedIn-gebruiker
Recreatieve faciliteiten en diensten, 51-200 werknemers
Heeft de software gebruikt voor: 2+ jaar
A Key to Our Success
Opmerkingen: I love that the CampMinder crew is an extension of our year round team!
Pluspunten:
CampMinder helps to facilitiate all aspects of running our camp. It's an integral tool for all members of our year round team, as well as our seasonal staff. Things I love the most.. 1. The People. The support at CampMinder is top notch. Help is a phone call or a ticket away, and the CampMinder folks are dedicated to developing not only software solutions but relationships with their clients. 2. The Functionality. I believe that CampMinder is easy to learn, easy to use, and can do almost anything I need it to when looking for info on a camper, parent or staff member. I find this system to be intuitive and walks you through the steps you need to be successful. 3. The Continual Growth. CampMinder has been through serveral versions since it's inception and the team there is always looking to make the lives of us camp folks easier. They ask the right questions, and do their best to deliver.
Minpunten:
As a long time CampMinder user, I have witnessed some growing pains as they have expanded their client base and thus their client support team. On occasion, the support team offers "101" or beginner level assitance for a user that is operating at a "301" or advanced level. That said, the customer service is always been attentive, kind, warm and determined to get an answer for me.
Amy D.
Registrar/Office Manager in VS
Management non-profit organisaties, 11-50 werknemers
Heeft de software gebruikt voor: 2+ jaar
Overwogen alternatieven:
Best in the Biz!
Opmerkingen: LOVE LOVE LOVE!! MUCH MUCH LOVE! The staff are fabulous at all levels -- knowledgeable, kind, creative and friendly -- the system is amazing -- it is designed for camps -- and it works!
Pluspunten:
It's truly hard to find anything wrong with this amazing product. There are always tweaks that can be found when a system has been used for a while, but our experience has been wonderful and worth every penny!
Minpunten:
Making the system more smart phone friendly for forms and payments as well as registration would be something our camp parents would suggest. The system uses a lot of bandwidth because of it's massive abilities, and while this is a positive, in very rural settings it can be a negative at times as well. My least favorite part of it is that the set up for our particular camp programs does not pull enrollment from the overall capacity, so we have had to set up a system outside of it to manage our programs. This is because we run 3 programs in every session and the programs don't communicate with overall capacity. We hope this will change soon. We're also anxious for parents to be able to set up their own autopay options without our staff needing to manage these choices internally.
Reactie CampMinder
8 maanden geleden
Amy, Thank you for this kind review. It makes our day to get this feedback. We are excited about the new features we're rolling out, and are thrilled to continue working with you to make sure we're delivering what you need.
Peter S.
Executive Director in VS
Recreatieve faciliteiten en diensten, 2-10 werknemers
Heeft de software gebruikt voor: 2+ jaar
Overwogen alternatieven:
Perfect if you camp has limited sessions.
Opmerkingen: The culture of the organization seems great, and they are really loyal to and proud of their product. They have grand visions and great ideas for their product as well, but in my experience many of these visions never pan out, or pan out years and years after they're expected, and aren't free. We're a year-round camp with many, many sessions, and the software simply isn't flexible to manage those things with unique applications, and the lack of cooperation for API access makes it worse. If you're a camp that just has a few basic sessions a year, this is probably simple and easy....but for us, this isn't ideal, and product upgrades and development take too long.
Pluspunten:
Staff onboarding is great. The staff application, collection of documents needed for onboarding, etc, works really well.
Minpunten:
Not mobile friendly. That is definitely my least favorite thing about it. There are "app" options, and they've introduced some API options, but it makes an already expensive software way more expensive.
Recreatieve faciliteiten en diensten, 2-10 werknemers
Heeft de software gebruikt voor: 2+ jaar
CampMinder is a game changer
Opmerkingen: CampMinder has world class Customer Service. You always get a person, never an automated service or voicemail. During our busy season, they are available 24/7 to everyone on my staff and OUR customers. Can't say enough how impactful this is.
Pluspunten:
This software impacts every aspect of our camp business. The ease of registration for parents, the collection and processing of payments and overall interface is great. Throw in their robust reporting platform, new Campanion App and it's everything we need (and more that we didn't know that we needed).
Minpunten:
That we didn't start using it sooner!!!!
Beth K.
Camp Director in VS
Religieuze instellingen, 51-200 werknemers
Heeft de software gebruikt voor: 6-12 maanden
Overwogen alternatieven:
CampMinder Rocks!
Opmerkingen: My Client Success Manager was extremely helpful and patient during my training. The entire customer service team is friendly, efficient and helpful. When I have a challenging question, they work with me to get an answer. The customer service availability...especially during season, is unbelievable. They are always there to help. The system is easy to use and navigate. We have saved hours of work in organizing and filing paperwork.
Pluspunten:
I love that we were able to eliminate paper registration. It was life changing to get rid of paper! No more shuffling through binders of paper to access information. Everything we need to know about a camper is at our fingertips. The parents were thrilled...and next year they just have to update.
Minpunten:
I was able to work around it...but two things I find challenging are... 1. You cannot send more than one or large attachments through CampMinder emails. 2. There is a bit of a steep learning curve in creating reports with the correct selection criteria.