Wat is ProWorkflow?
ProWorkflow is de favoriete projectbeheersoftware voor teams van 5 tot 5000 gebruikers. Werk samen met klanten, aannemers en collega's; hou taken en tijd bij; hou deadlines in de gaten.
ProWorkflow is flexibel en intuïtief en zorgt voor eenvoudige zichtbaarheid of inzichtelijke details. Of je nu een software-startup bent, een groot accountantskantoor of een wereldwijde goederenfabrikant; ProWorkflow geeft jou de tijd om je te concentreren op wat er belangrijk voor je is: de groei van je bedrijf.
Begin vandaag nog met je gratis proefperiode!
Wie gebruikt ProWorkflow?
Van kleine start-ups tot grote ondernemingen: ProWorkflow is de beste tool om je voortgang en je mensen bij te houden. Makkelijk aan te passen op al je zakelijke behoeften.
Waar kan ProWorkflow worden geïmplementeerd?
Cloud, SaaS, Web, Mac (desktop), Windows (desktop), Android (mobiel), iPhone (mobiel), iPad (mobiel)
Over de leverancier
ProActive Software
Gevestigd in Hamilton, Nieuw-Zeeland
Opgericht in 2002
Telefonische ondersteuning
24/7 (contact met medewerker)
Chatten
prijzen van ProWorkflow
Beginprijs:
US$ 20,00/maand
Ja, heeft een gratis proefversie
Geen gratis versie
ProWorkflow heeft geen gratis versie maar biedt wel een gratis proefperiode. ProWorkflow heeft een betaalde versie vanaf US$ 20,00/maand.
Prijsmodellen
vraag een gratis proefversie aan
Over de leverancier
ProActive Software
Gevestigd in Hamilton, Nieuw-Zeeland
Opgericht in 2002
Telefonische ondersteuning
24/7 (contact met medewerker)
Chatten
Video's en afbeeldingen van ProWorkflow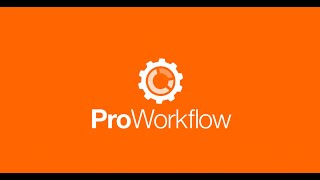 Functies van ProWorkflow
Aanpasbaar dashboard
Aanpasbare sjablonen
Activiteitendashboard
Afhankelijkheden bijhouden
Agile-methodiek
Audittrail
Automatisering van bedrijfsprocessen
Backlog-beheer
Beheer van problemen
Beheer van vergaderingen
Bestanden delen
Bestandsbeheer
Brainstormen
Budgetbeheer
Budgettering/prognoses
CRM
Capaciteitsbeheer
Communicatiebeheer
Contactenbeheer
Contactendatabase
Contentbeheer
Controle van goedkeuringsbeheer
Dashboard
Dataconnectors
Documentbeheer
Doelen stellen en bijhouden
Door gebeurtenissen geactiveerde acties
E-mails omzetten naar taken
Enkelvoudige paginaweergave
Enquêtes en feedback
Externe ondersteuning
Factureerbare en niet-factureerbare uren
Factureren
Financieel beheer
Formulierbeheer
Gantt-/tijdlijnweergave
Gegevensvisualisatie
Goedkeuringswerkstroom
Grafische workfloweditor
Ideeënbeheer
Integraties van derden
KPI-controle
Kalenderbeheer
Kanaalbeheer
Kanban-bord
Klantenbeheer
Klantenportal
Kleurcodes en -pictogrammen
Kosten van voltooiing bijhouden
Leveranciersbeheer
Live chatten
Marketingkalender
Meerdere campagnes
Messaging
Mijlpalen bijhouden
Mobiele toegang
No-code
Online tijdregistratie
Opdrachtenbeheer
Opmerkingen/notities
Overurenberekening
Percentage-voltooid bijhouden
Personalisatie
Personeelsbeheer
Prestatiemeetwaarden
Priorisering
Procesmodellering en -ontwerp
Prognose
Projectbeheer
Projecten bijhouden
Projectplanning
Rapportage en analyse
Rapportage en statistieken
Rapportage van bezettingsgraad
Rapportage/projecten volgen
Realtime bewerken
Realtime meldingen
Releaseplanning
Resourcebeheer
Resources plannen
Roadmapping
Roosterbeheer
Samenwerkingstools
Sjablonen
Sjabloonbeheer
Slepen en neerzetten
Sprint planning
Staafdiagram
Status bijhouden
Subtaken maken
Taakbeheer
Taakplanning
Taakvoortgang bijhouden
Taken bewerken en bijwerken
Taken importeren
Taken labelen
Teammanagement
Terugkerende taken
Tijd bijhouden
Tijd en onkosten bijhouden
Toegang en controle op afstand
Toegang voor gasten
Toegangsopties/machtigingen
Uitgavenbeheer
Vereistenbeheer
Videochat
Videovergaderen
Visualisatie
Visueel workflowbeheer
Voor IT-project management
Waarschuwingen/Meldingen
Widgets
Workflowbeheer
Workflowconfiguratie
Zoeken/filteren
Alternatieven voor ProWorkflow
Jessica rose M.
Managing Director in Zuid-Afrika
Geverifieerde LinkedIn-gebruiker
Marketing en reclame, 2-10 werknemers
Heeft de software gebruikt voor: 2+ jaar
Bring on tick Friday - Love ProWorkFlow
Opmerkingen: Our team are able to collaborate more. We have a greater transparency with clients & are overall much productive.
Pluspunten:
Our team are able to collaborate & we are able to manage both projects (development/design) as well as monthly recurring tasks (agency social media posting/community management). ProWorkflow weekly workload app is a life saver & the team proactively have a "tick Friday" were we go home early if all boards are cleared and completed. Our business is able to see where the profitability lies within our services & where we can make improvements. Highly recommend this tool due to its ease of use & flexibility.
Minpunten:
For recurring tasks / monthly repetitive services of an agency you cannot just duplicate a current "project" and rename it. This would be an awesome time saving feature to have.
Hayley N.
Project Coordinator in VS
Grafisch ontwerp, 11-50 werknemers
Heeft de software gebruikt voor: 2+ jaar
QA Graphics-Pro Work Flow Review
Opmerkingen: Overall Pro Work Flow has been a great experience. Their online chat and help service always helps when I'm stuck trying to update something or do something specific in a report. My customers have found it very easy to use as well which is a huge plus for me as we deal with hundreds of clients a month and multiple clients per project. The ability for me to be the administrator and to see everything for messaging, time reporting, time auditing, etc has also been a great tool for our business as well for my team.
Pluspunten:
I like the ease of functionality on this software. I love being able to toggle between my work and my users and the ability to categorize projects, tasks, etc. The archive function is amazing and very easy to use. The ability to communicate between customers and my staff with the software is very smooth as well. Also, the ability of my customers to respond directly in their email inbox was a game changer. In the world where everyone has a million sites and passwords to remember, they don't necessarily have to remember this one in order to do business with us. My [SENSITIVE CONTENT HIDDEN] and I also really like the reporting that is available for staff time reporting, monthly project updates, etc.
Minpunten:
I feel like the app could use work. Honestly I don't use it and my clients tend not to use it as well. It's a bit hard to navigate to specific projects and the view is a lot different than the website so it's hard to communicate with them where they need to go.
Carmen E.
Office Manager in Australië
Milieudiensten, 2-10 werknemers
Heeft de software gebruikt voor: 1+ jaar
Good start but still a lot to be implemented
Opmerkingen: Whilst PWF has potential and I'm sure the intention to rectify and further develop the software is there, in it's current format it does not meet our business needs, requiring us to use external software sitting outside of PWF's functionality. It appears to be set up for a niche market and would do well to expand its capabilities to provide fuller functionality for all clients.
Pluspunten:
I've been using PWF for a year now and see there is potential for this to be a convenient, easy to use tool once development improvements have been implemented. The support staff are friendly and provide assistance where possible. The software enables us to pay per user and grants multiple users to access the platform with individually allocated access rights, allowing us to set security levels pending the role of the user and adjust our monthly payments pending the number of consultants we currently have on board. You are able to live track time which is helpful for our consultants in allocating to billable projects. Review of time entered and staff workload is also a useful function.
Minpunten:
I feel this software is still in its developmental stage and has a lot of improvements to be implemented. For example, integration with MYOB is poor and non usable, invoicing fields need expanding (ie choice of PO or street address, ABN field for recipient, etc), templates and emailing tools are very basic and limited, contact listings are restrictive and missing vital fields (ie ABN, PO Box, etc) or requiring double handling (ie single contacts need to be connected to a non existent company, for example where no company is applicable you have to create fake one to connect them contact to), reports need to have more functionality and retrospective time reports come up with errors in date ranges making data inaccurate, add/edit tasks need further options such as sort functions, window resizing/positioning needs to be added, pro bono projects cannot be marked as non billable unless you tick them off as "invoiced" (which is incorrect and misleading). These are just a few of the issues we have recently been struggling with.
Design en ontwerp, 2-10 werknemers
Heeft de software gebruikt voor: 2+ jaar
I've tried everything else... ProWorkflow is the cream of the crop
Opmerkingen: I've been a customer for many years. I feel like a value to the company with the communication I get from you guys and support. I love how you take feedback and actually make your product better based on our suggestions. It makes me feel like I'm a part of building this great software.
Pluspunten:
The customization is unmatched. You can really make this exactly what you need it to be. I have a very creative and visual brain but need to stay organized. This allows me to create what works best for my brain and has changed the game for onboarding clients, running projects and much more. I now come across like a type-a CEO.
Minpunten:
I wish there was more automation. That would be really great. I had tried out dubsado for this, but it is a really crap product in comparison. It automates and love the templates they had, but when it came to project management, there's no comparison.
Overwogen alternatieven: Dubsado, Trello, Basecamp en monday.com
Redenen om voor ProWorkflow te kiezen: PWF checked all the boxes. Accelo was close, but it wasn't as intuitive and not as customizable and the UI is so much better with PWF. I'm a designer. I need this to look great and work with my creative brain.
Overgestapt van: Accelo
Redenen om over te stappen op ProWorkflow: Again, ease of use, features were unmatched, customizability, and it just looks great.
Sarah C.
Creative Director in Nieuw-Zeeland
Grafisch ontwerp, 2-10 werknemers
Heeft de software gebruikt voor: 1+ jaar
ProWorkflow is the best task management tool
Pluspunten:
Easy to use Easy to customise Easy to track time and projects Connects seamlessly with xero I love it, I tested many demos, it has an attractive interface, accuracy, great support - this task management system gets a 9.8/10 from me :)
Minpunten:
Sadly there is no pause button on the timer When invoices transfer to xero they keep the hourly rate - so I can't activate auto invoice reminder in xero otherwise i have to remove that rate off each task (no time for that) Large scale project management and team communication tools could have improvements made
Overwogen alternatieven: Dubsado
Redenen om voor ProWorkflow te kiezen: I used Workflow Max for years until they changed their whole timing system view, also invoicing had an 2-3 extra clicks per process horrible and added time wastage to what should be simple tasks
Overgestapt van: WorkflowMax
Redenen om over te stappen op ProWorkflow: Proworfkflow has unmatched invoicing capabilities (excellent compared to others we've tested and used in the past) and great time tracking/workflow processes, it is perfect for tracking multiple small-medium sized jobs between 1-3 users and multiple monthly invoices.