Wat is Salesforce Sales Cloud?
Sales Cloud is een aanpasbaar CRM-platform dat met je meegroeit. Ontvang realtime klantinformatie en -activiteit op één plek, plus inzichten met dashboards en rapporten. Maak verbinding met duizenden zakelijke toepassingen om je CRM uit te breiden naar elke afdeling. Of kies Salesforce Essentials voor kleine bedrijven om klantrelaties te beheren en sneller te groeien. Het is eenvoudig in te stellen, eenvoudig te gebruiken en groeit mee met je bedrijf. Gebruik klantinzichten om op een intelligente manier prioriteiten te stellen en breng je tijd door waar het verschil maakt.
Wie gebruikt Salesforce Sales Cloud?
Of je nu een grootbedrijf of MKB'er bent, appontwikkelaar of grote digitale speler: in samenwerking met mensen in jouw sector hebben we oplossingen op maat ontwikkeld die je bedrijf helpen groeien en bloeien.
Waar kan Salesforce Sales Cloud worden geïmplementeerd?
Cloud, SaaS, Web, Android (mobiel), iPhone (mobiel), iPad (mobiel)
Over de leverancier
Salesforce
Gevestigd in San Francisco, VS
Opgericht in 2003
Telefonische ondersteuning
Chatten
prijzen van Salesforce Sales Cloud
Beginprijs:
Niet door leverancier verstrekt
Ja, heeft een gratis proefversie
Geen gratis versie
Salesforce Sales Cloud heeft geen gratis versie maar biedt wel een gratis proefperiode.
Over de leverancier
Salesforce
Gevestigd in San Francisco, VS
Opgericht in 2003
Telefonische ondersteuning
Chatten
Video's en afbeeldingen van Salesforce Sales Cloud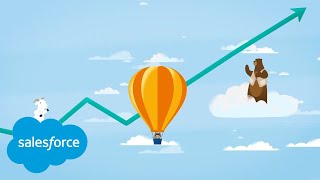 Functies van Salesforce Sales Cloud
Aanpasbare velden
Activiteiten volgen
Activiteitendashboard
Afspraakplanning
Afsprakenbeheer
Afstemming van klanten en vastgoed
Analyse van verkooptrends
Automatische nummerkiezer
Batchverwerking
Beheer van salesactiviteit
Beheer van verkooppipeline
Belangrijke prestatie-indicatoren (Key Performance Indicators, KPI's)
Bellijstbeheer
Bestemmingspagina's en webformulieren
Budgettering/prognoses
CRM
Callcenterbeheer
Campagnebeheer
Catalogiseren/categoriseren
Contactenbeheer
Contactendatabase
Content delivery
Contract- en licentiebeheer
Dashboard
Documentbeheer
Documenten opslaan
E-mailbeheer
E-mailmarketing
E-mailsjablonen
Financieel beheer
Gedeelde contacten
Gegevens importeren en exporteren
Gegevensvisualisatie
Herinneringen
Integratie van sociale media
Integraties van derden
Interactie bijhouden
Kalender-/herinneringssysteem
Kanaalbeheer
Kansenbehee
Kennisbeheer
Klanten volgen
Klantenbinding
Klantendatabase
Kwaliteitsbeheer
Lead nurturing
Leaddistributie
Leadkwalificatie
Leads beheren
Leads vastleggen
Leadsegmentering
Live chatten
Marketingautomatisering
Mobiele toegang
Offertes
Online implementatie
Opmerkingen/notities
Patiëntcommunicatie
Personeelsbeheer
Pipelinebeheer
Plannen
Predictieve analyse
Prestatiebeheer
Prestatiemeetwaarden
Projectbeheer
Provisiebeheer
Rapportage en analyse
Rapportage en statistieken
Realtime meldingen
Referenties bijhouden
Samenwerkingstools
Schattingen
Segmentering
Sociale profielen van klanten
Taakbeheer
Territoriumbeheer
Toegangsopties/machtigingen
Tools voor exploratie
Verkoopgoedkeuring
Verkooprapporten
Voor Mac-apparaten
Voor de AEC-sector
Voor iPad-apparaten
Voor salesteams/-organisaties
Voor start-ups
Workflowbeheer
Zelfserviceportal
Zoeken/filteren
Alternatieven voor Salesforce Sales Cloud
Reviews over Salesforce Sales Cloud
Robert D.
Head of It in Australië
Geverifieerde LinkedIn-gebruiker
Chemicaliën, 51-200 werknemers
Heeft de software gebruikt voor: 1+ jaar
Essential and Powerfull syste - If you can afford it
5
2 maanden geleden
Nieuw
Opmerkingen: it has been positive. We started with nothing so it's a large change managment component. But i feel it will make a large positive impact on our sales and customer service teams. We are integrating it with other systems (workflow, ERP) to get as much information in one place for our sales teams to be more efficient. There is so much powerful functionality it's taking time to bed everything down but it's a positive step for my company.
Pluspunten:
The customisation is incredible. You can change, add, update, reconfigure basically everything. There are so many standard objetcs to play witha nd then you can create brand new ones to fit your requirments. The possibilites are endless. It also has, hands down, the best online system training i have ever seen. Trailhead allows you to pick an area of interest, learn as you go, put your training into practical use in a dedicated salesforce org and then automated testing of what you have completed. Truly world class.
Minpunten:
The possibilities are endless, dauntingly so. The intial configuration is time consuming and there is a lot of knowledge required to get the setup right. Doing it without a trusted 3rd partner is very difficult. It is also expesnive of course but really it's in the "you get what you pay for" category.
Overwogen alternatieven: Dynamics 365 en SugarCRM
Redenen om over te stappen op Salesforce Sales Cloud: SugarCRM didn't fit with our integration strategy and we really looked at best in class. With Dynamics i had a strangely difficult time to actually engage with someone to properly look at the system whih i found dissapointing so i did my own research and pumped for Salesforce.
Geverifieerde reviewer
Marketing Manager in India
Geverifieerde LinkedIn-gebruiker
Computernetwerken, 1.001-5.000 werknemers
Heeft de software gebruikt voor: 2+ jaar
All your sales and marketing needs under one umbrella
Opmerkingen: Brought in a lot of clarity in forecasting sales and lead volumes
Made data storing organized. It is our one-stop-shop for all sales and marketing-related information
Pluspunten:
Helps maintain account and lead level data connected (hyperlinked) Easy storage of every information at all stages of the sales funnel Intuitive reporting and dashboard
Minpunten:
High price Complicated implementation Customer support is not as great as HubSpot
Overwogen alternatieven: NetSuite CRM
Redenen om voor Salesforce Sales Cloud te kiezen: Hubspot reporting and dashboarding were too poor. It did not give us a clear picture of where we were in terms of our quota achievement.
Overgestapt van: HubSpot Marketing Hub
Redenen om over te stappen op Salesforce Sales Cloud: It was purely the management decision and external referral
Tekstschrijvers, Zelfstandig ondernemer
Heeft de software gebruikt voor: 2+ jaar
A three-year mistake that cost us plenty, a fool's gamble...
Opmerkingen: Polished sales process. Lots of promises. Bright, enthusiastic young people. Pricing that hooks you in. The reality" You are on your own. If you signed up for too many licenses, tough luck. If you are having trouble using it; live with it. If you didn't set it up right, that's your problem. Eventually, we dumped it and went to a simpler tool. Boy, was I a fool to think this would be easy. Staff resistance was an issue. People were too busy to keep it up to date. It was like you needed a team just to track the project tracking, data entry and reporting. Not ideal for a business where every client and every engagement was unique. Oh, the money I wasted.
Pluspunten:
The prospect of improving project tracking, opportunities, etc. for the ad agency side of our business. It was going to change our business life. It really seemed like a good idea.
Minpunten:
The set up process was poor, hence we didn't help ourselves much by the inept, unschooled effort in setting this tool up. It required the commitment of more time and staff than as a four-person enterprise we had to spare. But no one told us that. Frankly, the legal pad that we used to keep track of issues and opportunities was far better than this expensive nightmare that withered off eventually due to non-user-friendliness. It's great for a big company, but once they sold us and we signed on for three long years, we were sunk. Even the print and format of the reports was too small. Maybe we were incompetent, but no SaaS user should ever be so up a creek.
Brett J.
Sales Associate in VS
Automotive, 11-50 werknemers
Heeft de software gebruikt voor: 1+ jaar
The Only Sales CRM You Will Ever Need
Opmerkingen: I would 100% recommend Salesforce to any sized company seeking growth based around goal-setting and team collaboration. Whether your employer has a team of 2 sales people or even 200, salesforce is the only sales tracking, data management CRM you will ever need as the accessibility and individual components that are offered to each individual user are an incredible value for what the true cost is to use Salesforce. Our overall sales have boosted an additional 20-30% as a result of switching over to Salesforce!
Pluspunten:
Salesforce is not only extremely user friendly but very beneficial to all sales associates within a set group as the reminders, sales tracking database, task manager, and calendar features have become integral components of each salesman's daily routine here at our dealership. Where we work in such a fast paced environment that's constantly changing and evolving, it's crucial to keep everyone on our Sales team on the same page regarding where vehicles stand within the sales/finance/service process to ensure we maximize every potential deal and are able to turn units as quickly and efficiently as possible with cost effectiveness in mind.
Minpunten:
There are no cons to using Salesforce that I have encountered yet as the software has been incredibly useful so far in keeping my Sales team updated, punctual, converting more leads, and more invested in their work output but having daily reminder's set to to held each Salesman accountable for their daily tasks and follow ups.
Avash K.
IT Director in Nepal
Geverifieerde LinkedIn-gebruiker
Informatietechnologie en -diensten, 2-10 werknemers
Heeft de software gebruikt voor: 2+ jaar
Full Fledged CRM for Every Business
Opmerkingen: My overall experience with Salesforce Sales Cloud has been exceptional. It's easy to implement, maintain and teach others to use it. The functions and flows are intuitive and easy to navigate once we get some experience. I highly recommend Salesforce Sales Cloud to every business as it can be used by businesses of any size.
Pluspunten:
While there is a bit of a learning curve - Salesforce has exceptionally good and intuitive flows we get used to it. Another thing I like very much about Salesforce Sales Cloud is its scalability. Any business size can use it and scale it as the business grows which is rare in other CRMs as most are dedicated to certain business sizes. It is also flexible and customizable. I have set it up for a few clients of mine with little deviation in usage requirements and it worked perfectly with all of them. There is also a lot of automation that we can directly use - also we can take benefits of easy integrations available with other service providers. Also, it generally has more functions than we need so we don't need to worry much if the software is enough for a company. Maintaining it is also easy as every cloud service. Also, as with every cloud service - we can access it from different kinds of devices which is a added bonus.
Minpunten:
I don't think there is much to dislike about Salesforce Sales Cloud - I think the pricing for small businesses can be better. Also, there is a bit of a learning curve but that's okay as of all CRM I have used to date - Salesforce was relatively easier to learn.