Wat is Microsoft 365?
Microsoft 365 is meer dan alleen Word, Excel, PowerPoint en Outlook. Het biedt krachtige services zoals zakelijke e-mail, online opslag en teamworkoplossingen waar je vanaf overal toegang toe hebt. Breng teams en middelen samen met oplossingen zoals Microsoft Teams en Skype voor Bedrijven, waardoor het samenwerken productiever en aangenamer wordt, ongeacht waar deelnemers zich bevinden.
Wie gebruikt Microsoft 365?
Cloudgebaseerde abonnementsdienst die de tools samenbrengt door apps zoals Excel en Outlook te combineren met cloudservices waardoor mensen in grote bedrijven vanaf elk apparaat kunnen creëren en delen.
Waar kan Microsoft 365 worden geïmplementeerd?
Cloud, SaaS, Web, Mac (desktop), Windows (desktop), Android (mobiel), iPhone (mobiel), iPad (mobiel)
Over de leverancier
Microsoft
Gevestigd in Middletown, VS
Opgericht in 1975
Telefonische ondersteuning
24/7 (contact met medewerker)
Chatten
Over de leverancier
Microsoft
Gevestigd in Middletown, VS
Opgericht in 1975
Telefonische ondersteuning
24/7 (contact met medewerker)
Chatten
Video's en afbeeldingen van Microsoft 365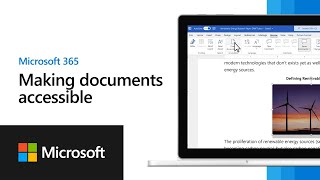 Vergelijk de kosten van Microsoft 365 met soortgelijke producten
Functies van Microsoft 365
Activiteiten volgen
Adresboek
Antwoordbeheer
Archiveren en retentie
Audittrail
Bestanden delen
Brainstormen
Communicatiebeheer
Contactenbeheer
Documentbeheer
Documenten capture
Documenten opslaan
E-mailbeheer
E-mailcontrole
Evenementenbeheer
Kalender-/herinneringssysteem
Kalenderbeheer
Mobiele toegang
Notitiebeheer
Plannen
Rapportage en analyse
Samenwerkingstools
Taakbeheer
Versiebheer
Zoeken in gehele tekst
Zoeken/filteren
Alternatieven voor Microsoft 365
Reviews over Microsoft 365
Kenny K.
Web Production Manager Responsible for SEO, Web Design, & Social Media Marketing in VS
Geverifieerde LinkedIn-gebruiker
Marketing en reclame, 2-10 werknemers
Heeft de software gebruikt voor: 2+ jaar
Overwogen alternatieven:
Microsoft 365 Helps Our Business Stay Organized and Get More Work Done
Opmerkingen: Overall, Microsoft 365 is an amazing suite of software that is essential for a business that wants to be productive. You can use reliable tools to help improve your business, and keep everything organized.
Pluspunten:
Microsoft 365 is an essential tool for any business. Our company uses Excel to perform many tasks that help us calculate and organize a large amount of data. We use Word on a daily basis for writing content for our website and documenting processes. For the price and the amount of tools you receive, Microsoft 365 is one of the best tools you can get for your business.
Minpunten:
While it's hard to find many cons with Microsoft 365, something that could be improved is the editing feature in Word. It can sometimes get complicated and messy when pasting content or editing from a different document.
Tafuma Z.
LIS Advisor in Eswatini
Ziekenhuis- en gezondheidszorgbranche, 51-200 werknemers
Heeft de software gebruikt voor: 2+ jaar
Overwogen alternatieven:
Productivity with limits
Opmerkingen: We have managed to cut down on repetative task in data analysis using excel by making use of the powerpivot feature and creating templates which once populated with new data they automatically and instantly bring accurate update graphs and charts
Pluspunten:
Office 365's feature support our core business functutions from support for report writing with spell check, grammar correction, word count, document design and layout features. The product comes with inbuilt templates for brochures, business cards, flyers and many other marketing products. The spreasheet features and new formulae (e.g. xlookup), predefined charts make data compilation and analysis a breeze for our data analysis teams. To cap it all the new templates in powerpoint make the suite a force to reckon with in our line of business as we on daily basis make presentation for our internal staff, clients and stake holders.
Minpunten:
The new annual renew licensing structure deals a low to this otherwise great product
Simon B.
Data Analyst in Australië
Marktonderzoek, 51-200 werknemers
Heeft de software gebruikt voor: 2+ jaar
eh?
Opmerkingen: Disappointment and forced bondage (we've always used powerpoint for presentations, so we're going to carry on doing that, even if they're a pain to update and many more modern, better options are available).
Pluspunten:
Familiarity, I guess, I mean, if I could literally use anything else, I would.
Minpunten:
Microsoft are one of the biggest software companies in the world, with more software engineers than I can count, yet each new release of this software is basically a "where do I find that feature now". Nothing new, nothing useful added, just the shelves rearranged so I have to take time out and learn where they've moved something to this time and when working across devices with different versions I have to increase my mental load on using the application to recall how to do things rather than spending that mental load on completing a task. Speaking of different versions, of course they render files slightly differently, or don't support some of the limited new features over the years so you're dissuaded from using them, does xlookup work better than vlookup? Yes, can you use it? No, because the file may go to a client with an version that doesn't support it. Appreciate I may sound contradictory, of complaining of no new features, and then those new features not being backwardsly compatible, but this is the annoyance of using this. Then you go to the web versions that are even more kneecapped, need to use a macro to achieve something? Not online you don't. Now you have to open the file in a desktop version, run the macro, and re-sync to the cloud and close the app, go back to the webversion, gah, all such a faff for an application that's older than any of my interns.
Brent K.
President in Canada
Marketing en reclame, 11-50 werknemers
Heeft de software gebruikt voor: 2+ jaar
Incredible productivity tool for a distributed team
Pluspunten:
Office document @mentions allows for very efficient asynchronous collaboration, combined with OneDrive central store, we have "one source of truth". Ability to use web app as well as well synchronized local OneDrive store for full-featured desktop apps is a game changer. Local store saves time & keeps the central filestore integrity by avoiding "create local & upload..."
Minpunten:
OneDrive for Mac is lacking & has produced a lot of frustration among the team - they end up not using. NEEDS to be as robust as Windows. Microsoft Bookings needs to evolve to be a proper personal & team calendar management tool (like calend.ly) - right now it is very narrowly focused on providing bookings for places like hair salons (weird given Office 365 prime clientele!) - huge missed opportunity. Teams could use some simpler navigation ala Slack. Ctrl-keys to cycle through unread messages. Sort teams alphabetically. Also, default teams to internal and have permissions to external to be specific channels (all specific team members have access to "general")
Ernesto alfonso O.
Director in Mexico
Geverifieerde LinkedIn-gebruiker
Tekstschrijvers, 2-10 werknemers
Heeft de software gebruikt voor: 2+ jaar
Overwogen alternatieven:
Eficiencia y Accesibilidad
Opmerkingen: Estoy muy satisfecho, cumple todas mis necesidades personales, de colaboración, de movilidad y compatibilidad, creo que no hay mejor software.
Pluspunten:
Es un software inprescindeble, existen otros en el mercado pero la capacidad de tener todo a disponibilidad en Nube de OneDrive facilita en sobremanera la sincronización, colaboración y desempeño del software, el costo es mediano pero lo vale. La implementación es muy sencillay la migración es sumamente fácil si vienes de otro software de ofimática debido a su compatibilidad. Sus Macros, son poderosos en Excel y la facilidad de integrar todos tus correos electronicos en una sola app como Outlook aunque tengas distintos servidores es maravilloso.
Minpunten:
Es complejo el aprendizaje y uso de los Macros y el uso de VisualBasic para quién no tiene conocimientos previos, requiere de capacitación y mucha práctica. Es ligero el software pero en ocaciones se vuelve lento con equipos de medianos recursos, así que necesitas un equipo de alta eficiencia para disfrutar sus funciones ampliamente.