Wat is Commence?
Ideaal voor bedrijven van 10 tot 200 gebruikers die op zoek zijn naar een gebruiksvriendelijke, aanpasbare oplossing voor beheer, accounts, contactpersonen, taken, leads, verkoopkansen en projecten. Een geïntegreerde marketingtoepassing en een ticketingsysteem voor helpdesks bieden een totaaloplossing voor groeiende bedrijven. Gebruikt in 30 sectoren in een dozijn landen over de hele wereld.
Volledig geïntegreerd met MS Outlook en Google. Mobiele toegang inbegrepen.
Wie gebruikt Commence?
Ideaal voor bedrijven met 10 tot 100 gebruikers die meer nodig hebben dan de basis, maar niet de kosten en complexiteit willen van duurdere oplossingen uit het hogere segment. Gebruiksvriendelijk, aanpasbaar en betaalbaar.
Waar kan Commence worden geïmplementeerd?
Cloud, SaaS, Web, Mac (desktop), Windows (desktop), Android (mobiel), iPhone (mobiel), iPad (mobiel)
Over de leverancier
Commence
Gevestigd in Eatontown, VS
Opgericht in 1988
Telefonische ondersteuning
24/7 (contact met medewerker)
Chatten
Beschikbaar in deze landen
Canada, Verenigd Koninkrijk, Verenigde Staten
Talen
Engels, Frans, Nederlands
Over de leverancier
Commence
Gevestigd in Eatontown, VS
Opgericht in 1988
Telefonische ondersteuning
24/7 (contact met medewerker)
Chatten
Beschikbaar in deze landen
Canada, Verenigd Koninkrijk, Verenigde Staten
Talen
Engels, Frans, Nederlands
Video's en afbeeldingen van Commence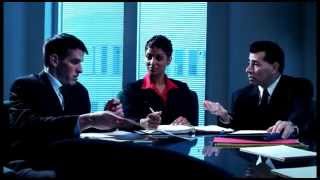 Vergelijk de kosten van Commence met soortgelijke producten
Functies van Commence
Beheer van verkooppipeline
Campagnebeheer
Contactenbeheer
Contactendatabase
Documenten opslaan
E-mailbeheer
E-mailmarketing
Gedeelde contacten
Gegevens importeren en exporteren
Integratie van sociale media
Interactie bijhouden
Kalender-/herinneringssysteem
Kansenbehee
Klantendatabase
Leadkwalificatie
Leads beheren
Marketingautomatisering
Mobiele toegang
Offertes
Prestatiemeetwaarden
Rapportage en analyse
Segmentering
Taakbeheer
Territoriumbeheer
Workflowbeheer
Zoeken/filteren
Alternatieven voor Commence
Robert
Owner in VS
Geverifieerde LinkedIn-gebruiker
Rechtspraktijk
Heeft de software gebruikt voor: 2+ jaar
Recently I upgraded my Jurassic age version of Commence (standalone version) to RM 6.1
Opmerkingen: I use Commence for calendaring, contact management, task management and timekeeping. When it comes to personal and professional information management, I essentially "live" in Commence. I cannot imagine working life without it.
Pluspunten:
The upgrade process was efficient, professionally handled and seamless. Commence is extremely customizable. On startup, it loads almost instantly. I have a very small firm, and I use it constantly for calendaring, contact management, task managment and timekeeping. I've used Commence since the early 2000's, and Commence Corp. has consistently supported and improved its products.
Minpunten:
I rated it tops in Ease of Use, although for a solo user like me there is a learning curve. The User Manual is very good (occasionally a bit technical).
Ozair
President & CMO in VS
Marketing en reclame, Zelfstandig ondernemer
Heeft de software gebruikt voor: 2+ jaar
Very intuitive. Easy to mold to your specific needs. Powerful CRM for multiple needs
Opmerkingen: Multiple. It has become my primarty Database and CRM software. For a small business with multiple needs, at an extremely reasonable cost per year.
Pluspunten:
Commence user for 15 yrs. As a marketing consultant and service provider to multiple non-profit clients, Commence is the primary Database/CRM software I use for all my needs. I have created multiple Commence Databases for multiple applications on my own to suit my specific and particular needs. I have created Commence Applications for Client Management, Inventory management and GTD (Getting Things Done) for my day to day handling of projects and tasks. ALong with many applications for Personal use as well. Once you get a hang of it, it is really very easy to set-up for your specific needs, and more importantly, to change things on a fly when you need to implement a change. I do that constantly. You can change the look and feel to what works for you. The Agents creation function (which is like a Macro function is quite strong and powerful, and so is the filtering and sorting capabilities. Have to mention the connectivity function of one category to the other, which is very powerful as well. Bottom line. I am not a programmer, I am a marketer and administrator, and I can create, modify and change Commence to suit my needs. I am sure you can too...
Minpunten:
I would like Commence to address in their future version of non web based standalone Commence: 1. Allow creation of some sort of Simple Spreadsheet into the DB. Spreadsheet format is something that we are all fond of and comfortable with, and it would be a great boost to have that functionality built in. If this exists already, and I am not aware of it, please let me know? 2. While adding text in notes, it would be great to have some flexibility to change fonts and sizes within the single note itself, that will allow some emphasis to draw attention to it. Right now only one singe font and size is allowed, which is OK, but in a long note, the change in font or the ability to increase/decrease its size or make it italic or underlining it, would make the notes much easier to read and follow.
Reactie Commence
4 jaar geleden
Thank you for your recommendations. You'll be pleased to learn we have a grid view that provides a spreadsheet view right in the product. We have also received suggestions about allowing formatted text in notes and will consider this for the future.
Steve
Trial Attorney in VS
Geverifieerde LinkedIn-gebruiker
Juridische dienstverlening, 11-50 werknemers
Heeft de software gebruikt voor: 2+ jaar
Amazing Software for a Customized Calendar
Opmerkingen: I wanted the ability to customize a calendar to handle a very complex schedule. Commence offers a degree of customization which isn't found on other software. And it integrates with Outlook. And it synchronizes across my desktops and laptops and my assistant can seamlessly help.
Pluspunten:
Commence is one of the only items of software on my computers which has worked consistently, correctly and flexibly. The ability to customize the calendar, in so many important ways, using such great tools, makes Commence one of my favorite pieces of software ever.
Minpunten:
After 15 years, I still don't have any complaints. And that isn't true about any other software I use.
Jenny
Director of Operations in VS
Computersoftware, 11-50 werknemers
Heeft de software gebruikt voor: 2+ jaar
We have had employee complaints about redundancy and not as user friendly to navigate through
Opmerkingen: online document storing
Pluspunten:
Easy searchable fields are super helpful in looking up accounts and clients. Other than not, not much else.
Minpunten:
There does not seem to be duplicate check feature. Meaning before we can create an account, if we type in the name, it should check to make sure there is not one already created. We have to do it manually our selves.
Reactie Commence
5 jaar geleden
Jenny, there is a duplicate feature in the product. It is an option that can quickly be turned on by the system administrator. You can do this under the license settings tab. This will flag any duplicates that people try to enter into the system and address the redundancy issue you mentioned. Furthermore we would be happy to provide additional training for those that may not be as familiar with the product. They can also take advantage of our free training videos on the Commence web site.
Janel
Senior Data Analyst in Filipijnen
Outsourcing/Offshoring, 501-1.000 werknemers
Heeft de software gebruikt voor: 2+ jaar
Awesome CRM !!!
Opmerkingen: recommended
Pluspunten:
User-friendly , many features makes this software very flexible great UI.
Minpunten:
need to improve I feel a bit laggy when using the software