ClearCompany
Wat is ClearCompany?
Sinds 2004 heeft ClearCompany duizenden bedrijven in staat gesteld om beter talent aan te trekken, te screenen en in dienst te nemen, hun team te betrekken en strategische inzichten te gebruiken om
Meer informatie
hun werving concurrerend te houden. Van kandidaatsourcing met 160 miljoen talentprofielen, tot scherp geprijsde detachering, geautomatiseerde screening, sms'en, beoordeling en planning van gesprekken, tot eenvoudig opbouwen van talentenpools, EEO/OFCCP-nalevingsrapportage en nog veel meer, ClearCompany biedt alles wat je nodig hebt om "A-spelers" te vinden, aan te nemen en te betrekken.
Minder informatie
Wie gebruikt ClearCompany?
Het platform ondersteunt klanten in elke sector, variërend in omvang van slechts enkele tientallen tot tienduizenden werknemers.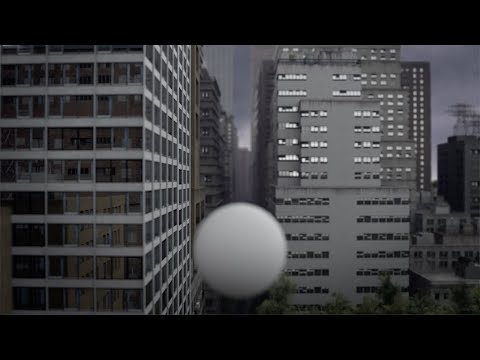 Twijfel je over ClearCompany? Vergelijk met een populair alternatief
Niet beschikbaar in jouw land
Geen prijsinformatie gevonden
Gratis versie
Gratis proefversie
Gratis versie
Gratis proefversie
Waarom krijg ik dit te zien?
Alternatieven voor ClearCompany
Reviews over ClearCompany
Valentina
Web Designer in Colombia
Geverifieerde LinkedIn-gebruiker
Heeft de software gebruikt voor: 6-12 maanden
Excellent quality ClearCompany
Pluspunten:
Great, excellent quality ClearCompany, incredible, I'm totally satisfied to have worked with this company.
Minpunten:
I really do not have any complaints, I have no doubt that it is one of the best companies in the area of human resources. Highly Recommended
Keona
Office Manager in VS
Management non-profit organisaties, 501-1.000 werknemers
Heeft de software gebruikt voor: 2+ jaar
Bron: SoftwareAdvice
Overwogen alternatieven:
Checks all the boxes
Opmerkingen: I entered in expecting what I have seen before with other major HRM software companies. I expected constant growing pains and problems and lackluster customer service. ClearCompany proved me wrong and has consistently delivered quality product support and customer service for the two tears that I have been using the product.
Pluspunten:
It is super user friendly! Although it is a quality product with great functions, you don't have to be a techie to catch on to how everything works. You are never alone as far as product support. This company is constantly inquiring about how to make the product better. That is how they stay on top with this product. Other HRM software management companies over promise and under deliver... Not Clear Company. They are constantly right there to answer questions quickly and resolve concerns at amazing speed.
Minpunten:
The few things that I could point out are honestly more of a preference than a problem. It would be nice to have a few other ways to search for applicants, i.e. by phone number or email address, but again, that is only a preference. Everything this software says it will do, it does .
Danielle
Talent Acquisition Partner in VS
Geverifieerde LinkedIn-gebruiker
Vastgoed, 51-200 werknemers
Heeft de software gebruikt voor: 1+ jaar
Overwogen alternatieven:
Good ATS for companies averaging < 15 open jobs
Opmerkingen: Prior to implementing ClearCompany in April of 2017, we did not have any sort of candidate management software. We were eager to find a software to help us organize as we were consistently recruiting for at least 15 open jobs at all times. ClearCompany's product helped our teams organize hiring efforts and streamline processes all while allowing Hiring Managers the ability to stay connected and engaged with the process. Through daily use of the system we were able to better understand and identify a list of performance features we needed from an ATS to ensure our team's success. After about a year of use, our recruiting volume had nearly doubled and our need for task management and automation features increased. Adding in frustrations of daily system issues and the amount of outstanding tickets left unresolved for months on end, we started to demo other systems. Ultimately, we selected another ATS that better fit our growing needs and concerns.
Pluspunten:
Absolutely loved the way the candidate pipeline was broken down and organized with customization options for both interview stages and workflow within a specific interview stage. Customization abilities for just about every feature within the system allows any company to tailor the system to fit their specific or unique process. Offer letter creation and offer process was extremely seamless and easy to use. Could generate and send offer letter for approval and then to candidate for signature in seconds and without the use of a 3rd party DocuSign type system. The ability to rate candidates A, B, C or X was helpful in keeping a visual rating of candidates within your pipeline. Integration and set-up was an easy process, however, training and resources could use some improvement. Dashboard layout was easy to navigate and access.
Minpunten:
ClearCompany was a glitchy system; we were consistently submitting support tickets for re-occurring issues with common features that slowed or required us to create a workaround within the hiring process. Customer Support would usually have to escalate issues to their development team and it would be months before we had an update or a resolution. Customer Support teams and Account Managers could use some improvement on communication and also follow through on actionable items they said they would deliver on. New product features were usually released before proper bug testing was done creating usability concerns and an abundance of support tickets. They also usually came with very little training or lack or good resources leaving the user confused and overwhelmed on how to utilize these great new features. Reporting was extremely limited. Some of the most basic and general recruiting metrics could not be produced through reports and had to be either manually tracked or data had to be manipulated. There were a few times where we found discrepancies on specific job reports vs. the data tracked on the job req's dashboard. Interview Scorecards were extremely confusing, hard to access/change/set-up quickly and not user friendly once they were set up. Lack of automation and key features in comparison to other ATS systems within the same price point.
Mackenzie
Hiring Consultant in VS
Human Resources, Zelfstandig ondernemer
Heeft de software gebruikt voor: 2+ jaar
Very Strong, Very Expensive
Opmerkingen: Clear is a great option if you are looking for a one-stop shop, and willing to pay for extra features.
Pluspunten:
The HR on-boarding process is straightforward and reliable. Tracking candidates is easy and requisitions are easy to deploy. Customer service is expensive but very responsive and very helpful.
Minpunten:
The platform is very inflexible in terms of exporting data, especially application answers. Usage of their API is behind a pay wall, and reporting is lackluster.
Virginia
HR Coordinator in VS
Verzekeringen, 201-500 werknemers
Heeft de software gebruikt voor: 2+ jaar
Bron: SoftwareAdvice
Overwogen alternatieven:
ClearCompany HRM is the best Applicant Tracking System and Onboarding Software
Opmerkingen: ClearCompany HRM is very customizable and the customer service exceeds any service I've had with a vendor before. Our account rep is always available to assess our needs and provide us with any information/help as needed.
Pluspunten:
ClearCompany is very customizable, the fillable PDF feature in the Onboarding module is very intuitive, and the customer support is amazing. I can always rely on my account executive to be available and answer any questions I may have. During implementation or upgrades, our account representative is always providing us with updates and keeping us involved in every step of the process.
Minpunten:
There are not too many cons that I can say about ClearCompany. The only suggestion I would make is that the Onboarding solution would be more customizable in how the steps are laid out in the candidate experience/view. Other than that, ClearCompany is very user friendly and customizable.