Wat is ServiceChannel?
Communicatie- en oplossingsbeheer voor detailhandelaars en restaurants.
Het beheren van meerdere detailhandellocaties vereist een gecoördineerde planning, communicatie en uitvoering om de effectieve implementatie van operationele bedrijfsstrategieën te garanderen.
Big Sky Technologies biedt een geavanceerd communicatie- en oplossingsbeheersysteem voor het vastleggen, volgen, beheren en oplossen van problemen die van invloed zijn op detailhandelbedrijven met meerdere locaties.
Wie gebruikt ServiceChannel?
Toonaangevende merken in de detailhandel, restaurants, buurtwinkels en supermarkten. Specifieke functies: Facilitair beheer, gebouwbeheer, vastgoed, operationele activiteiten, financiën en bankieren, gezondheidszorg, logistiek, overheid
Waar kan ServiceChannel worden geïmplementeerd?
Cloud, SaaS, Web, Android (mobiel), iPhone (mobiel), iPad (mobiel)
Over de leverancier
ServiceChannel
Gevestigd in New York, VS
Opgericht in 1999
Telefonische ondersteuning
24/7 (contact met medewerker)
Chatten
Beschikbaar in deze landen
Canada, Mexico, Verenigd Koninkrijk, Verenigde Staten
Over de leverancier
ServiceChannel
Gevestigd in New York, VS
Opgericht in 1999
Telefonische ondersteuning
24/7 (contact met medewerker)
Chatten
Beschikbaar in deze landen
Canada, Mexico, Verenigd Koninkrijk, Verenigde Staten
Video's en afbeeldingen van ServiceChannel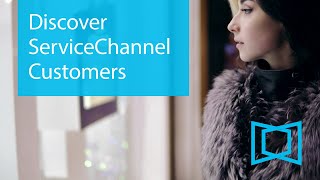 Vergelijk de kosten van ServiceChannel met soortgelijke producten
Functies van ServiceChannel
Activiteiten volgen
Afschrijvingsbeheer
Apparatuurbeheer
Assets volgen
Beheer van technici
Beheer van vaste activa
Compliancebeheer
Documentbeheer
Faciliteitsplanning
Factureren
Herinneringen
Incidentenbeheer
Inkooporderbeheer
Inspectiebeheer
Integraties van derden
Levensduurbeheer van assets
Leveranciersbeheer
Locatie bijhouden
Mobiele toegang
Onderhoudsbeheer
Onderhoudsplanning
Plannen
Predictief onderhoud
Preventief onderhoud
Rapportage en analyse
Servicegeschiedenis
Streepjescodes/RFID
Taakbeheer
Verzendbeheer
Voorraad bijhouden
Voorraadbeheer
Waarschuwingen/Meldingen
Werkorderbeheer
Werkorders maken
Alternatieven voor ServiceChannel
Reviews over ServiceChannel
Geverifieerde reviewer
Facilities Manager in VS
Geverifieerde LinkedIn-gebruiker
Detailhandel, 201-500 werknemers
Heeft de software gebruikt voor: 2+ jaar
One stop platform for all your facilities management needs
Pluspunten:
Being able to have everything on one platform is a huge time saver especially in this ever changing industry. From work order creation to invoice approval, the system is extremely user friendly. Also the fact that during implementation it is set up specific to your business needs and as things change, you can make changes!
Minpunten:
Implementation process can be lengthy and creating the issues list can be confusing if you don't have a good starting point. You do get set up with an implementation manager who does help guide you through the process.
Mari clare L.
Senior Facilities Manager, Canada in Canada
Detailhandel, 1.001-5.000 werknemers
Heeft de software gebruikt voor: 2+ jaar
Excellent Communication Tool
Opmerkingen: Excellent. Our account rep [SENSITIVE CONTENT HIDDEN] is always available to answer questions or help us with optimizing our work flow. The system has greatly increased our ability to prioritize and focus on the issues that will move the needle.
Pluspunten:
Keeping hundreds of work orders time stamped and name stamped. This allows for clear accountability for my team and direct communication with the store staff. All information is stored in one WO and photos/videos can be uploaded to allow for context. Managing expectations is much easier with the missed ETA alerts and I can easily see where my team needs to focus their efforts.
Minpunten:
The PM module is still clunky and doesn't really fit our requirements entirely. It's limited in it's capabilities (for example: many of our locations have different frequencies and schedules for cleaning, this cannot be specified in the PM module).
Ron M.
Facilities Manager in VS
Heeft de software gebruikt voor: 2+ jaar
Bron: SoftwareAdvice
Rolled out 300+ Retailer locations.
Pluspunten:
Having worked with various systems of this type at 3 different Fortune 500 companies and 2 major contractors, Service Channel is a great introductory CMMS program. It is very simplistic in its approach to creating work orders and is by far the most contractor-friendly for those with limited technical experience or back office support. The initial training support is fantastic! It is one of the most widely used systems today, most likely due to its ease of use. Therefore, there is an abundance of very qualified contractors readily available to support your needs. Once set up, the electronic payment portion is a outstanding benefit. Extremely effective and easy. I appreciate the team\account manager dedicated to our account. They are always available and willing to help. Excellent partnership and extremely responsive.
Minpunten:
Initial setup and continuing changes are a huge opportunity. The templates for uploading are antiquated and require the creation and review of 1000s of line items of data. Most other comparable systems complete the setup for you. This is not the case with Service Channel. If you have a large portfolio, be prepared to spend 100s of hours setting up. Changes are "clunky" and not intuitive. Recently, the customer interface went through an entire change with no warning or training to the customer. 2 months later and we are still trying to work through the changes. This is not an Asset Management software. If you are looking to report on individual equipment asset life, this is not the program for you. If what you need is an electronic dispatching and reporting system, Service Channel is perfect! If you have a large portfolio with multiple providers, the Preventative Maintenance Module is a huge disappointment. It's nearly impossible to correctly load the first time and even more difficult to manage and make changes and corrections. The Android and iOS apps have extremely limited functionality. Again, another huge disappointment for a company supposed to be on the cutting edge.
Regan S.
Manager of Maintenance in Canada
Detailhandel, 10.000+ werknemers
Heeft de software gebruikt voor: 2+ jaar
Overwogen alternatieven:
Great platform to help a multi site operation to move from reaction to proactive style planning
Opmerkingen: SC platform has enabled us to move our repairs and maintenance services from a very reactive to a proactive process. Allowing the team time to truly handle the critical items and continue to drive for process and proactive improvements. We view the SC platform as the 6 AI member of the Facilities Department as it handles the daily needs seamlessly. Savings realized in the first year were able to cover the cost of the SC platform at the 420 locations.
Pluspunten:
The product is user friendly for the end user and allows the owner to easily create and adjust as needed. It can truly handle a work orders need from cradle to grave while handling every possible work flow needed for each work order between creation and close out.
Minpunten:
The proposal module needs to have a notes function to ensure that any discussion about potential work is captured in the system; as well the planned maintenance module needs an update to make it more user friendly.
Sierra L.
Country Facility Manager in Canada
Detailhandel, 1.001-5.000 werknemers
Heeft de software gebruikt voor: 1+ jaar
Excellent
Opmerkingen: Overall my experience is very positive. This is now the 2nd company I've used SC with and I fought to bring them on at my last one before I left - they might still be in talks. It really broadens the scope of FM and really helps drive our efficiency.
Pluspunten:
I think one of the things that I appreciate the most about Service Channel is it's constantly evolving. They're always rolling out something new and it's always applicable to what's happening in the industry, not stale data or updates late to solving a problem. They listen, pay attention, predict FM needs and challenges to such a degree that many times if I'm considering a new KPI/vendor communication/report data I check SC first because they've likely thought of it already.
Minpunten:
Sometimes I find a few of the developments feel very US specific- at least at the outset, but the whole team is great about tweaking and editing and even rebuilding something to suit our needs.