Wat is VanillaSoft?
VanillaSoft, een toonaangevend platform voor verkoopbetrokkenheid, stelt verkoopteams in staat sneller te reageren op leads, consistenter te communiceren en betere verkoopkansen te genereren. Duizenden gebruikers profiteren van de VanillaSoft-automatisering van de verkoopcadans om de snelheid-tot-lead, persistentie, productiviteit en omzet per medewerker te verhogen.
Wie gebruikt VanillaSoft?
Interne en externe verkoopteams.
Waar kan VanillaSoft worden geïmplementeerd?
Cloud, SaaS, Web, Mac (desktop), Windows (desktop)
Over de leverancier
VanillaSoft
Gevestigd in Plano, VS
Opgericht in 2003
Telefonische ondersteuning
Chatten
Beschikbaar in deze landen
Australië, Canada, Verenigd Koninkrijk, Verenigde Staten
Over de leverancier
VanillaSoft
Gevestigd in Plano, VS
Opgericht in 2003
Telefonische ondersteuning
Chatten
Beschikbaar in deze landen
Australië, Canada, Verenigd Koninkrijk, Verenigde Staten
Video's en afbeeldingen van VanillaSoft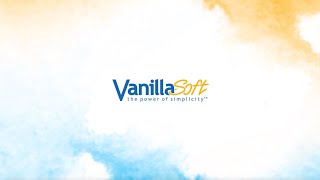 Vergelijk de kosten van VanillaSoft met soortgelijke producten
Functies van VanillaSoft
Aanpasbare scores
Activiteitendashboard
Automatische nummerkiezer
Beheer van verkooppipeline
Bellijstbeheer
Campagnebeheer
Communicatiebeheer
Contactenbeheer
Content delivery
Contentbeheer
E-mailmarketing
Engagement tracking
Interactie bijhouden
Kalenderbeheer
Kansenbehee
Klantenbeheer
Klantendatabase
Leadkwalificatie
Leads beheren
Leads vastleggen
Leadsegmentering
Oproepen opnemen
Predictieve analyse
Prestatiebeheer
Prestatiemeetwaarden
Priorisering
Rapportage en analyse
Samenwerkingstools
Territoriumbeheer
Tools voor exploratie
Voor salesteams/-organisaties
Workflowbeheer
Alternatieven voor VanillaSoft
Melissa A.
IT Manager & Sales Executive in VS
Geverifieerde LinkedIn-gebruiker
11-50 werknemers
Heeft de software gebruikt voor: 2+ jaar
Appointment Setting & Prospect Management for the professional
Pluspunten:
Responsive and knowledgeable internal customer support and top notch staff interactions. Google calendar integration allows you to set appointments with confidence that the representative (external agent) will be available for them! Automatic timezone allocation for prospect records which allows appointments to be set for representatives who operate nationwide with no manual accounting for timezone needed; the software is nearly goof proof in calendaring considerations. Unlimited projects allowed and robust customization ensures that every project/marketing campaign is uniquely set up to meet your company or client's needs. I really appreciate the ability to customize result codes and the fact that you are not regulated to rigid categories or outcome processes. Each result can trigger multiple functions and this gives the administrator the power to control and maintain appropriate routing of prospects with minimal user effort. A decent dashboard system and intuitive reporting creation.
Minpunten:
My top complaint has to be with the WYSIWYG editor for scripts and email templates, it is sufficient. However, in the NEW VS interface pasting text with from Google Docs or Word invariably produces an error (complete hang on selecting that script, only fixable by reverting to previous version interface) if the document was over a page long, unless pasted as plain text. Even if the original document has all formatting removed prior to copying. I would greatly appreciate a fix for this and support for pasting simple formatting options without errors.
Jeremy O.
Sales Manager in VS
Computersoftware, 51-200 werknemers
Heeft de software gebruikt voor: 6-12 maanden
SDR Sales Simplified
Opmerkingen: We use this product for cold calling and setting appointments. Works great. Let's you script calls, setup sequences, and automate workflows. Allows reps to focus on the quality of the conversation because everything else is automated. Our SDR team would not exist if we would not have implemented VanillaSoft. Dump leads in and get to work.
Pluspunten:
Allows for SDR sales automation, custom rules and workflows, and gets results.
Minpunten:
Could be prettier, I suppose. I'm being picky here - it's great at what it does.
Chris G.
Health advisor in VS
Gezondheid, wellness en fitness, 201-500 werknemers
Heeft de software gebruikt voor: 6-12 maanden
Bron: SoftwareAdvice
Worst Crm For security
Pluspunten:
PROS ITS USER FRIENDLY, but i have nothing good to say about your support what so ever . Every time I called they treated me like I was insane.
Minpunten:
CONS - I HAVE BEEN LOGGED OUT OF My account over 30 times . Someone is physically logging me out. It has been 2 months. I have lost 1000s of dollars and my privacy is invaded. I have the pictures and i am going to conitnue to make it my personal vendetta to let everyone know how I SPENT 1000S $ ON LEAD MONEY AND SOMEONE IS STILL GETTING INTO MY ACCOUNT. MONTHS I HAVE REACHED OUT THEY ARE USELESS !!!!!!!!!!!!!!!!!!!!!!!!!!!!!
Scott A.
Director of Lead Management in VS
Geverifieerde LinkedIn-gebruiker
Verzekeringen, 1.001-5.000 werknemers
Heeft de software gebruikt voor: 2+ jaar
Bron: GetApp
VanillaSoft is Essential to our Success
Opmerkingen: Our Lead Management team of 13 reps uses VanillaSoft as our primary CRM in setting appointments for a sales team of over 100 located throughout the United States. The following VanillaSoft features are keys to our success: Auto dialing with VOIP – allows us to make over 65,000 dials each month with minimal loss of production time from our reps. Quality and connection of calls are excellent.
Branch Scripting- provides easy transition for our new hires to feel comfortable and prepared to handle objections.
Google Calendar (appointment setting) – This is one of the most valuable features to our team because it allow us to view our external sales agent's calendar in real time reducing the chance for double booking appointments.
Salesforce Integration – Using VanillaSoft's Salesforce integration our Marketing department has pushed over 400,000 leads to VanillaSoft and continues to update VanillaSoft with new web leads daily. All activities (calls, appointments, emails, etc..) generated in VanillaSoft are instantly uploaded into our Salesforce platform for lead tracking and reporting to our Sales team and Sr. Management.
Support – There is NO better support team. This team works tireless to insure they respond to your my support ticket with a one call resolution. Their engineers were instrumental in the VanillaSoft - Salesforce integration by demonstrating their extensive working knowledge of both VanillaSoft and Salesforce with our Salesforce Dev team. This experience and willingness to get and stay engaged made for a smooth and fast integration.
Chandelor S.
Office Administrator & Recruiter in VS
Geverifieerde LinkedIn-gebruiker
Verzekeringen, 201-500 werknemers
Heeft de software gebruikt voor: 1+ jaar
Support unlike any other of its kind!
Opmerkingen: All our information is available in one place. I can see every time a client has been contacted, by who, how long the conversation was, any notes; I can call, set appointment, import leads, and have multiple scripts for everything. There's nothing as comprehensive as this system.
Pluspunten:
It would be easy to list 100 reasons why VanillaSoft is such a wonderful system and there's truly not another that compares - but the biggest pro is absolutely in the support team. I am on a first name basis with all of them; I have called more times than I can count and not once have I had a poor experience. They are always there to help me wrap my head around the problems and truly utilize VanillaSoft to do everything my company needs! I can't thank them enough for everything they do.
Minpunten:
It's hard to think of something to list in the cons. It would be nice if I could set things for less than 15 minutes apart - maybe choose any time, but it's so inconsequential it's hardly worth listing