Wat is Rent Manager?
Rent Manager is geavanceerde software voor vastgoedbeheer en is ontworpen om elk facet van je unieke bedrijfsactiviteiten te beheren. Van leasing tot boekhouding, onderhoud tot marketing, je gehele portefeuille wordt ondersteund door de in drie decennia bewezen technologie van Rent Manager. Biedt een krachtige database voor vastgoedbeheer; volledig geïntegreerd boekhoudsysteem; intuïtieve oplossingen voor contactbeheer, onderhoud, werkorders en marketing; een open API-portaal voor unieke aanpassingen en nog veel meer.
Wie gebruikt Rent Manager?
Rent Manager is een bewezen oplossing voor bedrijven voor het beheer van allerlei soorten meergezinswoningen, eengezinswoningen en commercieel vastgoed. Dit platform werkt met klanten die tussen de 100-50.000+ eenheden bezitten of beheren.
Waar kan Rent Manager worden geïmplementeerd?
Cloud, SaaS, Web, Mac (desktop), Windows (desktop), Windows (lokaal), Linux (lokaal), Android (mobiel), iPhone (mobiel), iPad (mobiel)
Over de leverancier
London Computer Systems
Gevestigd in Cincinnati, VS
Opgericht in 1986
Telefonische ondersteuning
Beschikbaar in deze landen
Verenigde Staten
Over de leverancier
London Computer Systems
Gevestigd in Cincinnati, VS
Opgericht in 1986
Telefonische ondersteuning
Beschikbaar in deze landen
Verenigde Staten
Video's en afbeeldingen van Rent Manager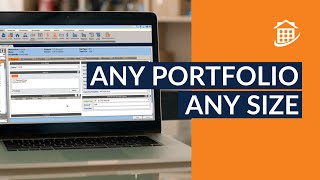 Vergelijk de kosten van Rent Manager met soortgelijke producten
Functies van Rent Manager
Administratie
Betalingen verwerken
Commissiebeheer
Communicatie met gasten
Communicatie met leden
Communicatiebeheer
Contactenbeheer
Documentbeheer
Eigenaarsverklaringen
Factureren
Faculteits- en personeelsbeheer
Financieel beheer
Financiële verslaglegging
Grootboek
Huur bijhouden
Huurders volgen
Huurdersportal
Kalenderbeheer
Leads beheren
Leasebeheer
Leasecontracten volgen
Ledendatabase
Leveranciersbeheer
Onderhoudsbeheer
Onkosten bijhouden
Online betalingen
Portefeuillebeheer
Rapportage en analyse
Rapportage en statistieken
Reserveringenbeheer
Toetsing van bankgegevens
Transacties controleren
Vacaturebeheer
Vastgoeddatabase
Voor vakantieverhuur
Websitebeheer
Werkorderbeheer
Alternatieven voor Rent Manager
Reviews over Rent Manager
Ginger S.
Operations Manager/Bookkeeper in VS
Geverifieerde LinkedIn-gebruiker
Vastgoed
Heeft de software gebruikt voor: 2+ jaar
A great software team!!! We love the versatility!
Opmerkingen: Prior to Rent Manager we used Yardi for 17 years until they became too expensive and no longer catered to a small company base. This is so much better! Rent Manager listens to their customers. We couldn't be happier!
Pluspunten:
The online RM12 version gives us the versatility of a complete accounting program (minus payroll of course) that allows small employers with mixed portfolios to use a single product. Outside Payroll options work great for us. The Rent Manager team is constantly listening to their customer base and makes product use seamless with a great support staff! We are a small locally owned property management firm with commercial, residential and self-storage rentals and have used the Rent Manager program since 2011. We currently manage 15 sets of books that include around 30 properties. The software allows us to set up each property based on its own rental type and each user can be restricted based on need. We love the user friendliness, training options and the program options available
Minpunten:
We have not found a major con with this program. The development team tries to work with all parameters to find a work-a-round if not an immediate fix.
Reactie London Computer Systems
4 jaar geleden
Thank you so much for your review Ginger!
Tonya J.
Senior Property Manager in VS
Vastgoed, 11-50 werknemers
Heeft de software gebruikt voor: 2+ jaar
Overwogen alternatieven:
Rent Manager
Opmerkingen: The support Rent Manager overs is outstanding. They offer so many ways for you to train or trouble shoot with their software.
Pluspunten:
Ease of use. Versatility. New features regularly. Product support.
Minpunten:
The screens are very generic in appearance. The software could be more visually appealing
Reactie London Computer Systems
3 jaar geleden
Hi Tonya, Thank you for your review! Our product support team really appreciates the shout out as well. If you are looking to customize tabs or reports, I highly recommend checking out Rent Manager University or the Help File (F1) to see how you can customize the look of the software.
Alicia C.
Property Manager in VS
Vastgoed, 2-10 werknemers
Heeft de software gebruikt voor: 2+ jaar
Rent Manager is a great product.
Opmerkingen: Excellent!
Pluspunten:
We have been using RM since 2007. We moved to the online version in 2018 and haven't looked back. This allowed us to move all of our accounting into RM instead of using a separate accounting program we had been. The features and updates keep it working better all the time. Tech support is the best. So easy to access and, on the rare occasion they don't know the answer, they will find it.
Minpunten:
I wish there was a payroll integration. It would be extremely convenient, but it is definitely not a deal breaker.
Reactie London Computer Systems
3 weken geleden
Thank you for your review Alicia!
Kristi T.
Property Management Supervisor in VS
Vastgoed, 2-10 werknemers
Heeft de software gebruikt voor: 2+ jaar
Bron: SoftwareAdvice
Transitional Issues
Opmerkingen: Since RentManager upgraded us to "Premium" support - we have had a higher success rate. Casey has been amazing and VERY responsive. Britany
has also been extremely helpful.
A comparable feature request was finally successfully completed.
We are hoping that we do not have to change companies, but rather, RentManager assists us to be 100% functional for our customer needs.
To date, we have lost 18 homes due to technical issues with our software (email, etc). This is a significant and irreparable loss. I communicated these concerns with Casey and he did his very best to advocate for us in updates to the email information, report functionality, reconciliations and more.
Pluspunten:
Provides us with tools to manage effectively. Allows for reports, letters, media, and more to be used.
Minpunten:
Transitioning from RentManager Xi has been a nightmare. Marketing formats 100% changed. Owner information lost in the transition (and more) Not all Technical support staff on "ground floor" calls were knowledgeable enough to answer questions - some even answering questions/providing information that was incorrect (costing hours of time/money/loss of owners) API information to Zillow is delayed longer than 3 days or more before being able to be seen on their site. Low/Zero response to new function requests - even though they provide a way to submit - response is zero. Medium Response to comparable feature from Xi request - WITH
Reactie Kari
4 jaar geleden
Hi Kristi, Thank you for your feedback. We are happy to hear that Casey, your Premium Support Representative, has been able to help solve some of the issues you have expressed. We apologize for any inconvenience during your conversion to RM12. This feedback as well as all notes from your interactions with Casey have been sent to upper management to review as we continually strive provide the best service to our customers. We would also like to speak with you further. We will have our Sales and Account Manager reach out to you.
Alexandra S.
Leasing Agent in VS
Vastgoed, 11-50 werknemers
Heeft de software gebruikt voor: 2+ jaar
Rent Manager-4 Stars
Opmerkingen: Overall, RM has been the best property management software we have used to date. It isn't perfect but there is not much that compares.
Pluspunten:
We love the lease generation as we use this the most. We also love the history/notes section to keep tabs on each tenant and property.
Minpunten:
We have issues with the tenant portal about once a month as well as the incoming calls tab reporting incorrectly. The software does crash every once in a while as well.
Reactie London Computer Systems
3 maanden geleden
Thanks for your review Alexandra! If you run into lag issues in the future, please reach out to our support team (800-669-0871 option 4) so we can review your account and check for any potential issues.