Wat is 360Learning?
Meer dan 1200 wereldwijde ondernemingen op 6 continenten maken gebruik van het 360Learning-platform voor samenwerkend leren om aan de torenhoge vraag naar L&D te voldoen. Met de tools voor gezamenlijk schrijven, ingebouwde feedbackloops en leeranalyses kunnen teams bepalen welke cursussen het beste werken en welke moeten worden verbeterd. Gebouwd voor morgen. Vandaag al beschikbaar. 360Learning.
Wie gebruikt 360Learning?
Meer dan 1200 bedrijven, waaronder Air Canada, Criteo, Devialet en LVMH, gebruiken 360Learning om zakelijke problemen op te lossen door middel van leerinitiatieven.
Waar kan 360Learning worden geïmplementeerd?
Cloudgebaseerd
On-premise
---
Over de leverancier
360Learning
Gevestigd in New York, VS
Opgericht in 2010
Ondersteuning voor 360Learning
prijzen van 360Learning
Beginprijs:
US$ 8,00/maand
Ja, heeft een gratis proefversie
Geen gratis versie
360Learning heeft geen gratis versie maar biedt wel een gratis proefperiode. 360Learning heeft een betaalde versie vanaf US$ 8,00/maand.
vraag een gratis proefversie aan
Over de leverancier
360Learning
Gevestigd in New York, VS
Opgericht in 2010
Ondersteuning voor 360Learning
Video's en afbeeldingen van 360Learning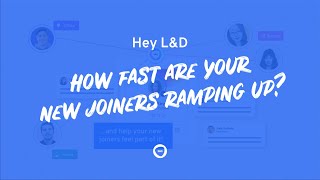 Functies van 360Learning
Aanpasbare vragen
Activiteitendashboard
Asynchroon leren
Audio-/video-opname
CRM
Certificering en licentieverlening
Certificeringsbeheer
Cijferlijst
Compliance bijhouden
Content sharing
Contentbeheer
Contentbibliotheek
Cursusbeheer
Cursusbibliotheek
Cursussen bijhouden
Cursussen opstellen
Cursussen publiceren
Elektronische formulieren
Gamification
Gebruikersbeheer
Gemengd leren
Geïntegreerd systeem voor maken van cursussen
Integraties van derden
Interactief leren
Interactieve inhoud
Leermanagement
Leerpaden en -trajecten
Media-import
Microleren
Mobiel leren
Mobiele toegang
Naleving van SCORM-standaards
Opdrachtenbeheer
Personeelsportal
Personeelstraining
Portal voor leerlingen
Rapportage en analyse
Rich Text Editor
Samenwerking tussen meerdere gebruikers
Samenwerkingstools
Self-service content curation
Sjabloonbeheer
Sociaal leren
Storyboards
Synchroon leren
Tests en beoordelingen
Trainingbeheer
Trainingsbeheer
Trainingsbureaus
Virtueel klaslokaal
Voor iPad-apparaten
Voor meerdere talen
Voortgang bijhouden
Werknemersbetrokkenheid
Werknemersprofielen
Zelf leren
eCommerce-beheer
Alternatieven voor 360Learning
Melissa
Global Learning & Development Business Partner in Frankrijk
Geverifieerde LinkedIn-gebruiker
Computersoftware, 501-1.000 werknemers
Heeft de software gebruikt voor: 1+ jaar
Bron van de reviewer
The Best Tool for Collaborative Learning
Opmerkingen: Incredible. True partners with Aircall and a pleasure to work with.
Pluspunten:
360Learning is incredibly easy to deploy and use. One of the best things about this software (and in comparison to other LMS) is the fact that anyone can adapt to it easily - the UX/UI of the platform is similar to Netflix or social media - which allows for a quick understanding of where to go to find things. 360Learning was also incredibly helpful in pushing through the initial setup at the very beginning when we need to move quickly to deploy it company-wide (at the time we were 350). Authoring is also significantly easy to use and easy for me to coach/train others into using it. One of the things that are great (and also not so great at the same time) is the fact that they really take in feedback and listen to their customers really well. They make a lot of updates and change things (which can also be an issue once someone gets used to using it!) :) Their support and account managers are reactive, super fast, reliable and helpful.
Minpunten:
- Search Functionality. The search functionality is really bad and I struggle with this aspect the most. We have issues with our employees finding the learning that they need. - Customization. I would like to customize the design of the homepage more to allow to highlight or showcase specific parts/courses to our organization's needs. - More robust authoring tools. I have to integrate more tools outside to achieve the impact I want with our learning experience.
Overwogen alternatieven: Lessonly, Rise Up en Docebo
Redenen om over te stappen op 360Learning: We chose 360Learning because of the value of collaborative learning, their partnership, support and product. It was the best fit for Aircall and allows us to democratize learning and knowledge sharing.
Esther
Training manager in Zwitserland
Cosmetica, 51-200 werknemers
Heeft de software gebruikt voor: 1+ jaar
Bron van de reviewer
Great platform
Opmerkingen: Training online for distributors and point of sales around the became necessary. Thanks to their offer and professionnalism, I could set an efficient and easy tool.
Pluspunten:
The easyness of itThe complete elearning to know more about how it worksthe follow up and good advices by professionnals
Minpunten:
open questions corrector are a bit stiff to answer
Overwogen alternatieven: iSpring Suite
Redenen om over te stappen op 360Learning: There were more options and specially the translating one
Rory
Senior Learning & Development Partner in VS
Ziekenhuis- en gezondheidszorgbranche, 501-1.000 werknemers
Heeft de software gebruikt voor: 6-12 maanden
Bron van de reviewer
Not The Best Yet, But Certainly On Track To Be
Opmerkingen: One of the best things about 360Learning is its customer service. Their CS team is top notch and are always there to help us when we need it. Overall, like many LMS', it is certainly love/hate. We don't love to hate it but we love a lot of what it does but when it doesn't do what it's supposed to or lacks a key feature that some of it's competitors offer, it's a frustrating level of hate.
Pluspunten:
In a fast paced tech environment, the ability to author content at speed is very important. 360Learning allows us to quickly author/build courses that our learners enjoy and have a really great experience with. The user experience is one of the best parts of this product.
Minpunten:
Its live session feature has A LOT to be desired especially compared to some of it's competitors that offer Events pages, easy sign up and registration, Zoom integrations and more. The other item on my list that floats at the bottom of 'things 360Learning does not do well' is it's automatic timeout feature when learners are consuming content. The feature resets learner progress after 15 minutes of inactivity. Reset, not pick back up where you left off. This is a major pain point for us if we have a video or exercise that is longer than 15 minutes.
Overwogen alternatieven: HowNow, Absorb LMS, BRIDGE en Docebo
Redenen om over te stappen op 360Learning: It has the most features, for the best price. It also allows us, as a small L&D team to manage the system without needing a system admin.
Alexia
Project Manager in Frankrijk
Voedselproductie, 1.001-5.000 werknemers
Heeft de software gebruikt voor: 6-12 maanden
Bron van de reviewer
A learning system that I would recommend
Opmerkingen: The deployment of the platform went very well, the 360Learning team was very responsive and present throughout the project.
Pluspunten:
The platform is very intuitive and easy to use. Users can navigate quickly and easily to find their training courses.Different possibilities are offered for statistics monitoring at different levels. Especially for the manager who can see at a glance the training of his team. The platform offers the possibility to create content quickly by yourself, a huge advantage to encourage knowledge sharing internally!Finally, several functionalities are proposed to allow the exchange between learners and trainers, or between one learner and another (comments, discussion forum, reaction sharing...)
Minpunten:
A tool that has many advantages but it can sometimes be limited for the administrative management of the training (automatic repetition of some trainings is not possible for example, admin role by population, translations of the training titles that is integrated in an additional option).
Overwogen alternatieven: Coorpacademy en Cornerstone LMS
Redenen om voor 360Learning te kiezen: The tool that was not intuitive enough and did not offer a positive enough user experience.
Overgestapt van: Cornerstone LMS
Pawani
Software Engineer (Undergraduate) in Sri Lanka
Geverifieerde LinkedIn-gebruiker
Informatietechnologie en -diensten, Zelfstandig ondernemer
Heeft de software gebruikt voor: 1+ jaar
Bron van de reviewer
"Interactive, collaborative e-learning platform"
Opmerkingen: 360Learning is an e-learning platform that provides interactive content creation, collaborative learning features, analytics and reporting tools, and flexibility. It can be a valuable resource for software engineering undergraduates seeking to enhance their skills and knowledge in various programming languages and software development tools. The platform allows students to engage with the material effectively through interactive tools, work collaboratively on assignments, and monitor their progress towards learning goals. Moreover, 360Learning's cloud-based platform is accessible and flexible, making it a suitable option for students with other commitments.
Pluspunten:
360Learning is an e-learning platform that offers several benefits for software engineering undergraduates. Firstly, it provides interactive content creation tools such as quizzes, videos, and simulations, which can help students to better engage with the material and retain knowledge more effectively. Additionally, 360Learning enables collaborative learning, allowing students to work together on assignments and projects and develop their teamwork skills.Moreover, 360Learning is a flexible platform as it is cloud-based, making it accessible from anywhere at any time, which is particularly advantageous for students with other commitments. Additionally, the platform offers analytics and reporting tools that allow both students and instructors to monitor progress and identify areas where additional focus may be required.Lastly, 360Learning regularly updates its content, ensuring that software engineering undergraduates are learning the most current and relevant information. In summary, the platform's interactive and collaborative learning tools, flexibility, analytics and reporting, and up-to-date content make it a valuable resource for software engineering undergraduates seeking to enhance their knowledge and skills.
Minpunten:
The lack of personal interaction and individual attention in online learning may not suit all students who prefer more hands-on approaches to learning.Technical issues such as connectivity problems and software glitches may occur, causing frustration and disrupting the learning process. Moreover, the platform may have limited course options or may not cover certain topics in depth, which could limit students' exposure to specific areas of the field.The interactive and collaborative learning tools offered by 360Learning may not be compatible with all students' learning styles, and some may prefer more traditional methods of instruction. Lastly, the cost of the platform may be prohibitive for some students, especially those on a tight budget.