Refresh
Wat is Refresh?
User experience is paramount in fostering engagement. Take the burden off of your people by creating a home base for every tool and resource at their disposal. Refresh creates a unified, customizable
Meer informatie
suite of applications that lets IT and HR departments standardize their employee experience and eliminate complexity.
Minder informatie
Wie gebruikt Refresh?
Our suite of customizable tools help you organize, communicate, and tailor the experience of each individual, team, or audience. Engage people through technology around their specific needs.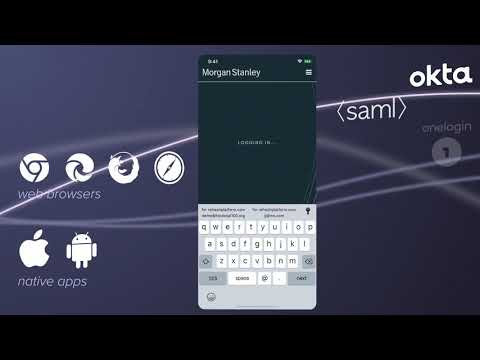 Twijfel je over Refresh? Vergelijk met een populair alternatief
Niet beschikbaar in jouw land
Geen prijsinformatie gevonden
Gratis versie
Gratis proefversie
Gratis versie
Gratis proefversie
Waarom krijg ik dit te zien?
Alternatieven voor Refresh
Fabricage van elektrische/elektronische producten, 11-50 werknemers
Heeft de software gebruikt voor: 2+ jaar
Smooth Sailing
Pluspunten:
We've been bringing in new engineering employees since 2018 and the process with this platform has been, dare I say, refreshing - we use their onboarding forms and workflow to capture everything we need on day one, employees are set up to provide additional information as we request it, and the data management is great. Where Refresh shines above the rest is in how seamless it is from a workflow perspective - both for users and ourselves as administrators. We have also begun to provide a wellness/fitness program with the Refresh Live video sessions that we otherwise may have never thought about. This has been a big win for our team.
Minpunten:
Refresh should have contacted me 4 years ago! Also at this point our team loves the wellness offering so much it would be hard to ever go back.
Computersoftware, 2-10 werknemers
Heeft de software gebruikt voor: 2+ jaar
Refresh delivers an extraordinary product and is an exceptional company to work with
Opmerkingen: Of all the companies we work with. Refresh is at the very top. I cannot endorse them enough as a software provider, partner, and leader in their field.
Pluspunten:
This is best in class software and a product which delivers incredible value for the cost. The Refresh software is state of the art, easily deployed, flexible to a company's specific requirements, while delivering highly valuable content and services.
Minpunten:
Refresh is continually updating and improving their software and we have never encountered an issue with it that we would consider problematic.
Werving en selectie, 1.001-5.000 werknemers
Heeft de software gebruikt voor: 1-5 maanden
Overwogen alternatieven:
Super easy to customize
Opmerkingen: We were excited to be able to release a mobile app that was company branded and has so many features that we can deploy to make our employees feel connected and valued. We see this as the beginning of a great partnership and love dealing with the team at Refresh on what we can continue to build on and learn together.
Pluspunten:
The customization of the platform. The Refresh Team spent the time to get us set up with exactly the system we wanted. They were also available to walk us through new ideas on how to improve the employee experience of a key annual awards event.
Minpunten:
There is not anything not to like in this software. It has been exciting seeing some of the new features that are on the product roadmap. When we have had ideas on where we could add in more videos or extend the public presentation of kudos from team members, Refresh has been able to adjust to meet our needs.
Ummu Habibah
Assistant Manager Business Development in Maleisië
Geverifieerde LinkedIn-gebruiker
Telecommunicatie, 1.001-5.000 werknemers
Heeft de software gebruikt voor: 1+ jaar
One of the best to manage employee recognition.
Pluspunten:
The ability to modify the platform in any way you see fit. Our system was configured according to our specifications by the Refresh Staff. They have also been capable of providing us with fresh perspectives, including how to make a critical yearly awards ceremony a better one for employees.
Minpunten:
The product is rarely updated and not much new updates or patches are roll out. It is a great product, but need a consistent updates on the feature and tools. overall, I love all the benefit of the software in managing our employees recognition segment.
Financiële dienstverlening, 51-200 werknemers
Heeft de software gebruikt voor: 1+ jaar
My Team Loves It
Opmerkingen: From start to finish we have had a really good experience with Refresh. Their team has done everything we have asked and given us a tool for our employees that everyone is really happy with.
Pluspunten:
The broad range of communication tools makes it really easy for us to connect with our team around all of our company goals, benefits, etc as we figure out how to maintain community and culture in a WFH world. That we can provide a central resource for each employee really simplifies HR process and the breadth of the product has allowed us to eliminated a few other products we were using.
Minpunten:
No real cons for the platform. So far every ask has been met. Will update in the future though should that change.