Power-user
Wat is Power-user?
Power-user is a productivity add-in that integrates with PowerPoint, Excel and Word. The plugin bring dozens of advanced features, such as a library of content (templates, icons, flags, charts,
Meer informatie
maps, pictures, logos, CVs, tombstones, etc.), format automation tools, a productivity toolbar and more. Power-user helps professionals boost their productivity up to 50% by removing manual formatting, deliver impactful presentations and increase brand compliance.
Minder informatie
Wie gebruikt Power-user?
Heavy users of PowerPoint, Excel and Word looking to increase their productivity and easily make presentations consistent with their brand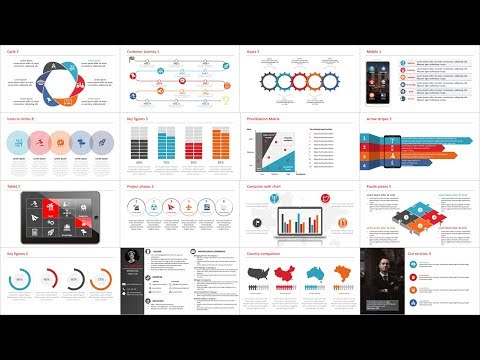 Twijfel je over Power-user? Vergelijk met een populair alternatief
Geen prijsinformatie gevonden
Gratis versie
Gratis proefversie
Gratis versie
Gratis proefversie
Waarom krijg ik dit te zien?
Alternatieven voor Power-user
Gajanan
Lead Portfolio Manager in VS
Ziekenhuis- en gezondheidszorgbranche, 10.000+ werknemers
Heeft de software gebruikt voor: 2+ jaar
Power up your skills and power through your work day
Opmerkingen: My title says it all: I literally power through my tasks and speed up my development time using Power-User. My content quality speaks for itself and it's rewarding to see my audience react affirmatively to both the quality of content and its design and cleanliness.
Pluspunten:
Power-User offers features that power users of Excel and PowerPoint often find lacking in those products. What would otherwise take 2-4-10 minutes to do or sometimes much longer due to needing to ensure consistency takes only seconds. I love the cleanup features a lot and rely on the shapes arrangements and style copy-paste tools way to much to be using PowerPoint without Power-User. The library is exhaustive and offers fresh ideas to keep content engaging based on audience needs. I know my content gets compared to those by top 5 management consulting companies in style and quality.
Minpunten:
There isn't much to dislike at all… at one end I could want some features to not be duplicated like some of the shape libraries, but then I have come to like it instead because I set Power-User as my default tab to open. My reliance on Power-User is likely my only challenge, because I find it frustrating that some of my colleagues don't have it on theirs when I try to help them with some improvements on their content.
Reactie Power-user
4 maanden geleden
Thanks Gajanan, appreciate your feedback! And of course glad to see that you seem to be really enjoying it!
Borislava
Portfolio manager in Bulgarije
Farmaceutica, 10.000+ werknemers
Heeft de software gebruikt voor: 2+ jaar
A real productivity tool
Opmerkingen: This is a great software and I use it both in my personal and business work.
Pluspunten:
I have used many productivity tools, but none can compare to power-user. This add-in really empowers my PowerPoint presentations and Excel files. I can prepare, design, and format documents, link and update my files with just one click, keeping the track where my linked files are stored and what exactly I have linked from excel to opt. The agenda update options are great as well. I can choose many slide templates and easily adapt them to my needs. This add-in helping me deliver better documents, while working faster to meet my deadlines within minutes.
Minpunten:
I need to relink my documents when I change the name of my source file.
Reactie Power-user
4 maanden geleden
Hi Borislava, thanks for this great review! Very happy to hear you seem to be liking Power-user a lot. Regarding your question regarding the link, you should actually be able to update the links after renaming the file if you just open the renamed file before updating! Feel free to reach out if you are experiencing any issue
Geverifieerde reviewer
Senior Research Executive - I in India
Geverifieerde LinkedIn-gebruiker
Computersoftware, 201-500 werknemers
Heeft de software gebruikt voor: 1+ jaar
Power-user: Helpful tool for Document Generation
Pluspunten:
Powe-user has more helpful and useful predefined templates, icons, images, maps and charts. You can create a own template and use it in other documents. Using the Tombstones you can insert the project reference inside the presentation.
Minpunten:
Power-user has more likable feature other than dislikes. When handling huge data sets in the excel, excel file crashes when Power-user add-on is installed. If the user forget to save or not auto-save is turned on work done in the file may be deleted. Power-user team should address and work on this issue.
Reactie Power-user
3 maanden geleden
Hi, thank you for your review and feedback! Regarding the occasional crash you mentioned, I'd be happy to have a look at it with you. Can you contact us or create a ticket for support on this?
Thomas
Head Hunter in Frankrijk
Human Resources, 2-10 werknemers
Heeft de software gebruikt voor: 2+ jaar
Amazing productivity boost for PowerPoint and Excel!
Pluspunten:
Power-user has a really impressive number of features that cover a wide variety of issues that I used to face daily when working with the Office Suite. I am especially fond of the Library that includes thousands of templates and icons to beautify my slides.
Minpunten:
Currently the app deosn't have many features in Word
Geverifieerde reviewer
President in VS
Geverifieerde LinkedIn-gebruiker
Managementconsulting, Zelfstandig ondernemer
Heeft de software gebruikt voor: 2+ jaar
An Indispensable PowerPoint Add-In
Opmerkingen: As a trainer and coach in presentation design, I couldn't function without Power-user. I recommend it to my clients.
Pluspunten:
Power-user does what PowerPoint should, but doesn't. Swap Places lets you easily swap in new icons or change the order of elements without having to redistribute. Touch Align lets you put two objects right next to each other. Clean lets you clear out ghost boxes, speaker notes, and double spaces across all slides. The pipette is like format painter, but with the control to only "paint" certain elements of the format. The expanded icon library picks up where PowerPoint's library leaves off. It also has integrated ribbon with the most frequently used PowerPoint functions.
Minpunten:
The Replace Color function holds promise, but is glitchy, especially in a large presentation with lots of colors