CakeHR
Wat is CakeHR?
Sage HR stroomlijnt HR voor klanten in meer dan 1200 steden wereldwijd. Het modulaire platform van Sage HR omvat verlofbeheer, urenstaten, ploegendienstplanning, uitgaven, prestaties en werving. De
Meer informatie
rapportage van Sage HR geeft je volledig inzicht in je personeel met één bron van waarheid, en met de Sage HR-app kunnen je medewerkers 24/7 zelf aan de slag.
Minder informatie
Wie gebruikt CakeHR?
Sage HR is de goede keuze voor kleine tot middelgrote bedrijven die niet willen verzanden in het gebruik van spreadsheets of papier om hun personeel te beheren.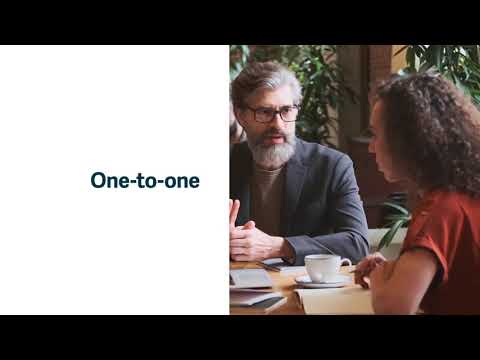 Twijfel je over CakeHR? Vergelijk met een populair alternatief
Gratis versie
Gratis proefversie
Geen prijsinformatie gevonden
Gratis versie
Gratis proefversie
Waarom krijg ik dit te zien?
Alternatieven voor CakeHR
Vanes
Maschinenbauingenieur in Oostenrijk
Automotive, 501-1.000 werknemers
Heeft de software gebruikt voor: 2+ jaar
Overwogen alternatieven:
Sage HR eine moderne und einfache Zeiterfassungs Application
Opmerkingen: Der Gesamteindruck von Sage HR ist im ganzen eher positiv zu sehen. Die einfache bedienung der Oberflächen in bereichen woe Zeiterfassung,Lohnverrechnung,Personalmanagment und Urlaubsanträgen sind sehr einfach zu bedienen.Der Kundenservice ist sehr gut sowie das Preis/Leistungsngebot zu vergleichbaren Softwareprodukten.Mobile versionen werden angeboten und sind leicht implementierbar und sehr sicher aus sicht des Datenschutzes.ich würde es weiterempfehlen!
Pluspunten:
Sage HR war sehr leicht versändlich an unsere Kollengen gebracht und ist sehr bedienerfreundlichDer mobile zugangspunkt erleichtert den gebrauch für Homeoffice-aktivitäten um einiges.Es gibt sehr wenig ausfälle der Software, Programmfehler werden schnell behoben.Der Kundendienst ist sehr bemüht und frundlichoptimales Preis Leistungs Angebot
Minpunten:
Die Bedienöberfläche im Urlaubsantragssegment ist manchmal verwirrend und hängt sich aufVorgesetzte bekommen anträge für die MS-Outlookschnottstelle zu Sage sehr verspätetÄnderungen der Schreibzugriffe bei Zeitänderungen für verschiedene Mitarbeiter / hierarchien sind mühsam
Stefan
Managing Director in Thailand
Online media, 11-50 werknemers
Heeft de software gebruikt voor: 1+ jaar
Great
Pluspunten:
For our company, it greatly simplifies the managing the holiday entitlement of our employees. Our employees appreciate the real-time view of their day-off and holiday balance.
Minpunten:
- Day Offs: In our company the day offs are flexible. Employees are supposed to take 2 day-offs per week, but sometimes these day-offs are shifted to the next week. (It's always within the same month though.) It would be great to have some way to be alerted/monitor if someone requests more day-offs than they are entitled to. Right now I have to count the day off requests to make sure it's within their day-off limit. (Right now a staff could request more day-offs that they are entitled to.) Having this said, I don't want it to be shown as a yearly quota, same holidays and public holidays, as these days can be taken anytime, while day-offs are not of that nature. However, a monthly quota would be fine. - Time Tracking: What is definitely missing is time tracking (for which we use HubStaff now) and overtime/undertime tracking. Our employees track their working time, and have a floating balance of time. Cake would be the complete and perfect HR solution if there was everything at a glance - the balance of Holiday, Public Holiday, Sick Days, Day-Offs and Over/Undertime. Ideally, being able to differentiate between freelancers and full-time staff - where freelancer time results in salary and full-time staff time results in time balance. Also, overtime should be able to be mutated (to holiday / day-off) or pay-off (define a per-hour amount for the time, calculate the pay-off, deduct the time from the balance.)
Reactie HR Bakery
5 jaar geleden
Hi Stefan! Many thanks for the detailed and honest review! We are making leave requests far more transparent for managers so that you can be alerted when they are overspent. I'm going to set up a call with you to make sure you're being onboarded to the new Timesheets module we have been developing over the last months!
Meubels, 11-50 werknemers
Heeft de software gebruikt voor: 2+ jaar
Overwogen alternatieven:
Great software with a great team behind it
Opmerkingen: We solve the complexity of holidays clashing with Cake HR. It's a a core part of our business that every employee uses.
Pluspunten:
I love how simple it is for our team to request holidays and to monitor sick days also. The interface is nice too.
Minpunten:
The app is a bit limited and it would be helpful if it offered a full calendar view.
Reactie HR Bakery
3 jaar geleden
Many thanks, Craig! In case you feel that you have any other feature suggestions you want to share with us, please make sure to post them through your app or profile, green box at the bottom of right corner :) Best regards, Viktorija
Edward
Head of People & Culture in Hongkong
Informatietechnologie en -diensten, 51-200 werknemers
Heeft de software gebruikt voor: 6-12 maanden
Overwogen alternatieven:
A solid option for a startup and SME
Opmerkingen: This has been a great solution to managing the day to day HR ops. I also like that i feel that i am contributing to making this product better such is the interaction with the CakeHR team. I am starting to reach some scalability limits but this software is evolving and i wouldn't hesitate to recommend it to a startup or SME.
Pluspunten:
It has all the standard features you need at a budget friendly cost and the customer support is responsive. The UI is intuitive, even for the employees who didn't really need any training to use it. I also like the G-Suite and Slack integration.
Minpunten:
It needs more feature updates to have better functionality and scalability - the support team and community is pretty good at taking on requests and fixing bugs though.
Reactie HR Bakery
3 jaar geleden
Dear Edward, Thank you very much for your insightful review! Do not hesitate to share your ideas with us, your feedback really matters :) With thanks, Viktorija
Anna
Head of HR in Hongarije
Commercieel vastgoed, 51-200 werknemers
Heeft de software gebruikt voor: 2+ jaar
Cake is great for small companies
Opmerkingen: Overall we are happy and will continue to use Cake for hopefully many more years. We hope our requestes will be taken to development
Pluspunten:
It was very easy to setup it´s quiet user friendly it allows some automations vie receipts price is based on users
Minpunten:
as we grow very fast our needs change, even tough the cake team did implement a few changes to also accommodate our needs some are not satisfied yet: option to choose a worktime pattern when adding new user complex leave policy setup with formula for holiday allowance based on i.e. (age, number of children etc.)
Reactie HR Bakery
3 jaar geleden
Dear Anna, Many thanks for your honest feedback! I just wanted to mention that there is automation available for some other tools except recipes. Let's get in touch to discuss our further cooperation and make sure you're making the most out of your subscription with us. With thanks, Viktorija