Construct 3
Wat is Construct 3?
Software voor game-ontwikkeling die in de browser wordt uitgevoerd en wereldwijd wordt gebruikt door scholen, indie- en gameontwikkelaars. Construct 3 is een gemakkelijke, snelle en goede manier om
Meer informatie
2D-games te maken die kunnen worden geëxporteerd naar mobiele en desktopplatforms. Maandelijks maken en verkopen meer dan 100.000 gebruikers duizenden games wereldwijd.
Minder informatie
Wie gebruikt Construct 3?
Indie-gameontwikkelaars, scholen, hogescholen, universiteiten en bedrijven van elke omvang.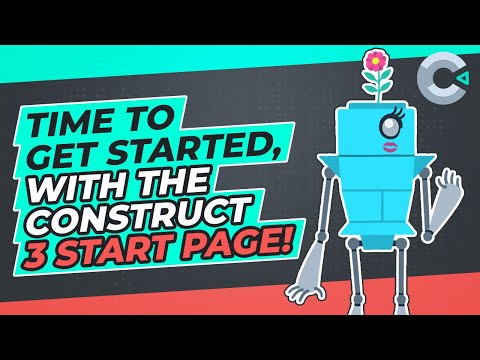 Twijfel je over Construct 3? Vergelijk met een populair alternatief
Niet beschikbaar in jouw land
Gratis versie
Gratis proefversie
Geen integraties gevonden
Gratis versie
Gratis proefversie
Waarom krijg ik dit te zien?
Alternatieven voor Construct 3
Jonathan
General Director in Mexico
Geverifieerde LinkedIn-gebruiker
Computergames, 2-10 werknemers
Heeft de software gebruikt voor: 2+ jaar
Construct3 the best engine for making 2D games
Opmerkingen: Amazing, I love using Construct3 and while expanding my team we have had no problem scaling the project, it's easy and fast to train the developers to use Construct3.
Pluspunten:
What I like the most about Construct3 is the very easy and intuitive way to actually just start making a game, I am Bachelor's on Computer Systems coming from a Java programmer language background, but when looking for a game engine to start making games, I had the need to learn a new programming language but when I discovered Construct3 it was perfect, with my good understanding on logic structuring, all I did was start making games after 2 or 3 days of using Construct3.
Minpunten:
The only cons are the lack of implementing an online multiplayer environment, Addons end up crashing, almost any tutorials from Construct3 themselves and the way you learn is through third parties or by trial and error.
enrique
Creative Director - 3d in VS
Grafisch ontwerp, 201-500 werknemers
Heeft de software gebruikt voor: 2+ jaar
The is an untapped group of audience waiting
Opmerkingen: Overall I love construct. As a traditional artist and a 3d artist. I would love the opportunity to make a game that can utilize all my talents. I'm still hoping its Construct 3 than the others game engines. I think I'll will be a loyal user for a very long time.
Pluspunten:
easy to use and is amazing for people who are artists and designers that want to make a game without having to learn how to code.
Minpunten:
The lack of 3d that is involved. Now please hear me out from this. I know allot of people that know 3d are not asking to make this to another Unreal or Unity. What we are asking is to have some basics settings to allow 3d artists to use this product so they may make a game. I feel if the artists can import low geometry models (no more than 500 polygons) in there scene and being able to have a 3d viewport. You will see allot of 3d artists using Construct as there go to game engine. And you will have a larger more broader audience to be a part of the construct family. There are allot of 3d people out there still looking for the alternative to create a game without having to learn coding and Construct still has the opportunity to be that engine. Maybe if not Construct then possible another sub game engine that is for 3d users. and you can charge extra to subscribe to both. Just something to think about cause there is still allot of room to get more people.
Brandon
App Developer in Australië
Computergames, Zelfstandig ondernemer
Heeft de software gebruikt voor: 2+ jaar
Useful for those who can't code
Opmerkingen: Very poor customer support. I cannot recommend Construct 3 due to this. Save your money and learn to program properly!
Pluspunten:
Easy to use. User friendly for beginners.
Minpunten:
Construct 3 suffers from a lack of support. Scirra are focused on introducing new features to Construct 3 constantly so users see the value of what is a rather pricey subscription. The downside to this is that they don't prioritise fixing issues when they arise. I am an app developer and I was alerted by a user to an issue with one of my apps that resulted from a broken IAP component in Construct 3. This issue was potentially costing me money. I complained about the issue on Scirra's forums. The issue affected numerous other developers, not just me. An issue was raised on github do that it could be fixed. Well it took over a year to fix. For such an important element that impacts on users ability to make money from Construct 3 you would think they would have given priority to fixing it. Apparently not so. This really left a bad taste in my mouth. As a result of Scirra's inability to offer an appropriate level of support to their subscribers I ended my subscription. I began coding in Swift instead and have since shipped two apps written in Swift. Using a proper programming language makes you realise how limited Construct 3 really is. If you wish to make good games fo yourself a favour and learn to program in a proper language. Your games will be more professional and will be optimised and will run better. A programming language simply offers more flexibility than something like Construct 3 ever could.
Reactie Scirra
2 jaar geleden
Hi Brandon, Sorry you've had a bad experience - we do insist all bug reports are filed properly via our clearly published procedures for them to be actioned properly and promptly. We have answered thousands of questions by email and on our forums and overwhelmingly the feedback we get is our support is prompt and helpful. Regarding iAP problems, most of the time this is caused by misconfiguration of settings by the developer. Tom
Entertainment, 2-10 werknemers
Heeft de software gebruikt voor: 2+ jaar
Overwogen alternatieven:
I love Construct 3
Opmerkingen: I have used construct since 2013, I switched from Construct 2 to 3 in 2018. It helped me learn how to code for games. It allowed me to create solo projects. The community has always been the best part of construct, even though the [SENSITIVE CONTENT] at scirra aren't that amiable toward them.
Pluspunten:
ease of use. it runs in a browser. there are behaviors that allow you to skip a lot of steps and have something up and running in hours (not days). But the biggest PRO is the community, its amazing, always has been.
Minpunten:
its geared towards smaller games, they have made strides over the years to implement improvements for larger projects, but its clear this is not their focus. The [SENSITIVE CONTENT] at scirra are somewhat negative toward their userbase. At best they are satisfactory. But they make a great product so I can't complain too much!
Geverifieerde reviewer
Game Designer in Chili
Geverifieerde LinkedIn-gebruiker
Entertainment, Zelfstandig ondernemer
Heeft de software gebruikt voor: 2+ jaar
Overwogen alternatieven:
Fast game development and efficient prototyping
Opmerkingen: I work with construct as a freelancing game developer, from small casino games to full multiplayer brawlers. It is an excellent tool if you are looking for quick development and progress to a final game.
Pluspunten:
The game engine has one of the most fluent learning flows, in just a few hours anyone can have a game running and playable.The event oriented programming is flexible enough to be possible to solve almost any kind of projects, and when it gets short, you can use JavaScript to take all the juice of it.
Minpunten:
Performance is one of the biggest cons it has, while the games can be run on ANY platform, and exported in almost one click, the html5 2d games have big problems with old hardware. Luckly explorers and hardware are having a big upgrade and it may be a problem of the past in a few months.