Wat is SpotOn?
SpotOn powers small and midsize businesses with the digital tools they need to run and grow, supported by personal service and delivered at a fair price. A leader in fully-integrated restaurant management systems and small business technology, SpotOn offers end-to-end solutions which include marketing, website development, reservations, online ordering, digital loyalty, review management, and both retail and restaurant point-of-sale (POS) solutions.
Wie gebruikt SpotOn?
Whether you're selling in-person, online, or on-the-go, SpotOn makes it easy to accept payments quickly and securely.
Waar kan SpotOn worden geïmplementeerd?
Cloudgebaseerd
On-premise
---
Over de leverancier
SpotOn
Gevestigd in San Francisco, VS
Opgericht in 2013
Ondersteuning voor SpotOn
Telefonische ondersteuning
24/7 (contact met medewerker)
Beschikbaar in deze landen
Verenigde Staten
Over de leverancier
SpotOn
Gevestigd in San Francisco, VS
Opgericht in 2013
Ondersteuning voor SpotOn
Telefonische ondersteuning
24/7 (contact met medewerker)
Beschikbaar in deze landen
Verenigde Staten
Video's en afbeeldingen van SpotOn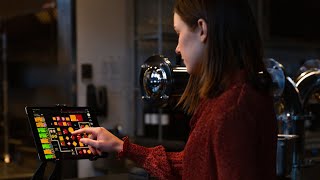 Vergelijk de kosten van SpotOn met soortgelijke producten
Functies van SpotOn
Activiteitendashboard
Antwoordbeheer
Aparte controles
Beheer van cadeaubonnen
Beheer van ontvangstbewijzen
Bestellingen bijhouden
Betaal- en kredietkaarten verwerken
Betalingen verwerken
Bevestigingen/herinneringen
Bezorging van voedsel
Campagneplanning
Cashbeheer
Deelcontroles
Elektronische betalingen
Elektronische handtekening
Factureren
For Bars/Clubs
Gegevensbeveiliging
Integratie in de administratie
Kanaalbeheer
Kassasystemen voor restaurants
Keuken- en menubeheer
Klantendatabase
Klantgeschiedenis
Kortingsbeheer
Leveringsbeheer
Loyaliteitsprogramma
Meerdere betaalopties
Meerdere campagnes
Menu Builder
Mobiele betalingen
Mobiele toegang
Online bestellen
Online betalingen
Online reserveren
Orderbeheer
Personeelsbeheer
Persoonlijke betalingen
Promotiebeheer
Rapportage en analyse
Rapportage en statistieken
Reserveringenbeheer
Reviewmelding
Reviews controleren
Streepjescodes en tickets scannen
Tabellenbeheer
Tips beheren
Toegangsopties/machtigingen
Transactiegeschiedenis
Verkooppunt
Verkooprapporten
Verwerking van creditcards
Voor restaurants
Waarschuwingen/Meldingen
Websites personaliseren
Alternatieven voor SpotOn
Rick
Managing Director in VS
Geverifieerde LinkedIn-gebruiker
Kantoorbenodigdheden, 2-10 werknemers
Heeft de software gebruikt voor: 6-12 maanden
A True Game Changer
Opmerkingen: Restaurant owners share many of the same struggles in managing and growing their businesses. Issues such as real-time enterprise level reporting, back office updates immediately available on all stations, including their online ordering site, controlling labor cost, and payroll reporting. Additionally with the integration with third party delivery services, the cost savings by eliminating user error is proving to be a huge factor.
SpotOn Restaurant provides the tools and resources that are necessary for independents as well as multi-chain national brands.
Pluspunten:
The Freedom Group is a proud dealer of SpotOn Restaurant. We are a company that is passionate about serving our clients with great technology coupled with phenomenal service. SpotOn Restaurant allows us to bring real value to our clients on the technology front, while enabling us to offer a high level of support due to the cloud infrastructure.
Minpunten:
As we have thoroughly enjoyed working with the entire SpotOn team, I do not have any cons to report.
Restaurants, 11-50 werknemers
Heeft de software gebruikt voor: 1+ jaar
Overwogen alternatieven:
SpotOn Delivers Peace of Mind and Profitability
Pluspunten:
Top on our list of what we like most about the SpotOn software is the ability to customize the screens and the reports to fit our needs. The ability to log in from anywhere and make changes on the go is also one of the most helpful and impactful features. The reports are easy to interpret and share. Staff timekeeping and payroll is a breeze. Our staff love the ease of the screens and how easy it is to modify items add new items or create events.
Minpunten:
We are very pleased with this software. We have recently began using the handheld tablets and our only complaint with those was not having the ability to start a tab. However, SpotOn contacted us and said this feature was going to be implemented and asked if we would like to be part of the Beta testing for that feature. So far it is going great and we appreciate that they listen to the users and are always looking to add helpful features and updates.
Reactie SpotOn
2 maanden geleden
Thanks for this feedback, Lianna! We are so happy to hear you are enjoying the handheld as well.
Meubels, 2-10 werknemers
Heeft de software gebruikt voor: 1+ jaar
Scan company
Opmerkingen: Terrible please stay away stick to what you have
This os the worst company ever
Pluspunten:
Nothing Stay away from a terrible experience with them
Minpunten:
They will steal your money They will scam you Stay away please They're a nightmare They took 1100.00 from my account without my permission
Reactie SpotOn
2 weken geleden
Hi Hussein, we apologize for the confusion regarding your platform fees. We pride ourselves in transparent pricing and are happy to walk you through any charges that may be unclear. A member of our team has already been in touch and this should be resolved. Thank you for your patience.
Christopher
General Manager in VS
Geverifieerde LinkedIn-gebruiker
Restaurants, 11-50 werknemers
Heeft de software gebruikt voor: 1+ jaar
Overwogen alternatieven:
Spot On Restaurant
Pluspunten:
The customer service is top notch. Every time I call in, whoever is on the other line is always ready and eager to answer any questions I may have. They also provide useful input on strategy with how to create a button, modifier or how to implement an idea I have in my head and put it to use via our POS.
Minpunten:
The keyboard is the only negative thing with SpotOn. It's a funny joke amongst our staff at how awesome the system is top to bottom but the keyboard is the only part of SpotOn restaurant we don't understand.
Reactie SpotOn
2 weken geleden
Thanks for the feedback! We're sorry to hear about the keyboard--send us an email at [email protected] and we can look into troubleshooting that for you!
Debbie
Office Manager in VS
Horeca, 51-200 werknemers
Heeft de software gebruikt voor: 1-5 maanden
Overwogen alternatieven:
Winner Winner Chicken Dinner, Eischen's Bar and SpotOn
Opmerkingen: From the very beginning when we started using SpotOn only for credit cards we have felt valued as a customer. This value has only increased as we moved into the POS system. Our sales rep [SENSITIVE CONTENT] made sure if he did not know the answer he investigates and found it for us during our decision making process. He was very diligent in his response and overall communications and continues to be available for our needs. The support staff with SpotOn especially Don Bisbee has made sure our conversion to SpotOn's POS system was a very positive experience. He continues to check in and be available for all of our needs. Don spend many hours with us during the conversion and made sure we were extremely comfortable with the product before his next install. His attention to detail in regards to the KDS portion of the POS was invaluable. He is a great representative of SpotOn
Pluspunten:
This was our second POS system and the anxiety of change was high. SpotOn did a great job in working with us from the menu design through install date. We are a unique restaurant that is very set in our ways. SpotOn did a great job grasping our needs and adjusting / showing which portion of their software would work for us. The software is very user friendly and was easier to adjust to than expected. SpotOn has been very prompt with any questions/requests/problems we have come across thus eliminating them.
Minpunten:
We include taxes with our food items and the existing Daily Sale Reports breakdown as net. We have been able to adjust our reporting to accommodate and SpotOn is always working on new reports. It would also be nice to have a product mix report you can run for a specific timeframe.
Reactie SpotOn
6 maanden geleden
This is music to our ears! We appreciate your input and value your business. Thank you for the feedback on reporting; I've reached out to your account rep to try to help find a solution to the reporting limitation you're experiencing. We look forward to finding a solution for you!