Wat is Notion?
Cloudgebaseerde en lokale projectmanagementoplossing waarmee bedrijven van elke omvang notities, taken, projecten, databases en meer kunnen beheren.
Wie gebruikt Notion?
Cloudgebaseerd en lokaal projectmanagementsysteem dat is ontworpen voor particulieren en bedrijven van elke omvang om taken te plannen, notities te maken, en gegevens en databases bij te houden.
Waar kan Notion worden geïmplementeerd?
Cloudgebaseerd
On-premise
---
Over de leverancier
Notion Labs
Gevestigd in San Francisco, VS
Opgericht in 2013
Ondersteuning voor Notion
Telefonische ondersteuning
24/7 (contact met medewerker)
Chatten
Talen
Engels, Frans, Japans, Koreaans
prijzen van Notion
Beginprijs:
US$ 5,00/maand
Ja, heeft een gratis proefversie
Ja, heeft een gratis versie
Notion heeft een gratis versie en biedt een gratis proefperiode. Notion heeft een betaalde versie vanaf US$ 5,00/maand.
Prijsmodellen
vraag een gratis proefversie aan
Over de leverancier
Notion Labs
Gevestigd in San Francisco, VS
Opgericht in 2013
Ondersteuning voor Notion
Telefonische ondersteuning
24/7 (contact met medewerker)
Chatten
Talen
Engels, Frans, Japans, Koreaans
Video's en afbeeldingen van Notion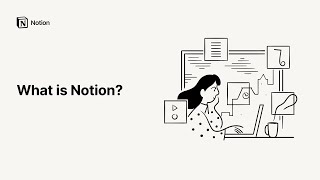 Functies van Notion
Aanpasbare sjablonen
Activiteit-/nieuwsfeed
Activiteiten volgen
Activiteitendashboard
Annotaties
Archiveren en retentie
Beheer van vergaderingen
Bestanden delen
Brainstormen
Budgetbeheer
Catalogiseren/categoriseren
Communicatiebeheer
Contactenbeheer
Contentbeheer
Controle van goedkeuringsbeheer
Dashboard
Documentbeheer
Documenten capture
Documenten opslaan
Documentenclassificatie
Doelen stellen en bijhouden
Gantt-/tijdlijnweergave
Gegevens importeren en exporteren
Ideeënbeheer
Integraties van derden
Kalenderbeheer
Kanban-bord
Kennisbankbeheer
Kennisbeheer
Markeren
Mijlpalen bijhouden
Mobiele toegang
Notitiebeheer
Notulen
Ondersteuning voor meerdere apparaten
Online implementatie
Opmerkingen/notities
Portefeuillebeheer
Priorisering
Projecten bijhouden
Projectplanning
Rapportage en analyse
Rapportage en statistieken
Rapportage/projecten volgen
Realtime bewerken
Resourcebeheer
Samenwerkingstools
Sjabloonbeheer
Slepen en neerzetten
Status bijhouden
Subtaken maken
Taakbeheer
Taakplanning
Taakvoortgang bijhouden
Taken bewerken en bijwerken
Taken importeren
Taken labelen
Takenlijst
Tekstbewerking
Tijd en onkosten bijhouden
Toegang en controle op afstand
Toegang voor gasten
Toegangsopties/machtigingen
Vereistenbeheer
Versiebheer
Visualisatie
Voor mkb-bedrijven
Voortgang bijhouden
Workflowbeheer
Workflowconfiguratie
Zelfserviceportal
Zoeken in gehele tekst
Zoeken/filteren
Alternatieven voor Notion
Greg
Operations Fellow
Geverifieerde LinkedIn-gebruiker
Hoger onderwijs, 1.001-5.000 werknemers
Heeft de software gebruikt voor: 2+ jaar
Notion can eat Google Docs for breakfast
Bijschriften in het Nederlands beschikbaar in de videospeler
Ursula
graphic designer in Nederland
Geverifieerde LinkedIn-gebruiker
Design en ontwerp, 2-10 werknemers
Heeft de software gebruikt voor: 1+ jaar
Notion for a graphic design director
Opmerkingen: I love notion, it has great templates, ease of use and flexible interface.
Pluspunten:
I love how flexible it is. I used it both for personal tasks and for both of my companies.
Minpunten:
Somethings are hard to link between several tables.
Overwogen alternatieven: ClickUp
Redenen om voor Notion te kiezen: I needed a more flexible platform where I could give clients their own access to data and files.
Overgestapt van: ClickUp en Asana
Redenen om over te stappen op Notion: I could give clients their own access to data and files and design each in a custom way.
Geverifieerde reviewer
Freelancer in VS
Geverifieerde LinkedIn-gebruiker
Design en ontwerp, Zelfstandig ondernemer
Heeft de software gebruikt voor: 6-12 maanden
I wish I had Notion in college
Opmerkingen: If I had a Notion in college, it's safe to say, I would've gotten better grades. Since discovering this product, I have been 100x more productive because I can customize my workspace to my exact needs in a friendly, aesthetically pleasing platform. In order to make Notion work for you, you need a creative and problem-solving mind, and a few days to learn it. That's where I have the most fun creating the templates and workflows, and my team members make me feel like a productivity wizard.Working with databases is seamless, integrations work great, and my notes look and feel amazing. I use Notion for my tracking and planning my daily life, as well as my small business. After setting up the templates and workflows, my team members rave about how easy and centralized the projects are. They even started to learn how to create templates and workflows of their own since being introduced to it.Despite the lack of advanced styling, I love having a digital workspace that caters to our exact needs.
Pluspunten:
Notion is super easy to use, the interface is beautiful, and the possibilities are endless. I enjoy making templates that actually help me be more productive and get things done. There is also a native marketplace full of free and paid templates that I love getting inspiration from and experimenting with. Notion also has one of the most helpful and motivating communities where templates and productivity ideas are shared. I enjoy using this to organize my projects as a digital business.The pricing plans are reasonable, and they also offer credits when you complete certain tasks. It is best paired with Google Chrome Extensions. There are many extensions that make the Notion experience even better like customizing the theme colors, adding buttons, etc.
Minpunten:
My nit-picky con isn't all that important when it comes to productivity, but visually notion lacks native advanced customization. The downside of using Chrome Extensions to customize the look and feel of my notion pages is that it doesn't apply across browsers and on the desktop and mobile app. There's too much space around the margins, which can be valuable real estate for the page content. I also wish the page properties didn't take up half the page with the right side of it empty. I also wish that text could be aligned right and centered.Another downside I have is having to use Notion in Google Chrome most of the time to take advantage of the style customization extensions.
Rechtspraktijk, 2-10 werknemers
Heeft de software gebruikt voor: 1-5 maanden
Bron: SoftwareAdvice
Complete Lack of Customer Support with Bug Issues that Left Us with Software that Does Not Work!
Opmerkingen: After so much work inputting information and setting up and organizing our pages, I feel like all that time and effort was just a waste of time. Do not waste your time on Notion and find something that actually works and continues to work. Further, find a legit company with actual customer service and assistance.
Pluspunten:
At first, I was excited to use Notion and setting this up for our Law Office was actually fun to do. I looked forward to continuing use of this software and to add notes and information to our database as they were accumulated. It is user friendly and easy for users to learn and manipulate.
Minpunten:
UNFORTUNATELY, after using the software for only a few short months, one day suddenly, we found that we no longer had the ability to create pages and organize them to input our notes and information. That is exactly what this software is supposed to do! I immediately reached out to customer service at Notion for help in resolution of our issue, which has to be done via email. I recorded a Loom video so that Notion could see exactly what our problem was and sent it to the Notion team. There is absolutely no one to speak with or to call for support. The number you do call goes straight to a voicemail that is full. I did receive several emails back from Notion pretty much stalling and finally stating there was "BUG" and that their engineering team would work on this. They asked for access to our system, which I gladly allowed. It seems from reading other reviews, that these "bugs" are common. Well, obviously Notion needs to call an exterminator! To make a long and frustrating story short, our "bug" issue was NEVER resolved by this apparently non-existent "engineering" department. After several follow up emails, Notion quit responding and has actually NEVER responded further as to our inquiries about their progress in resolving our issues. It is like they just disappeared off the face of the earth. So, for months now, we are continuing to pay for software that we cannot even use!
oscar
CEO in Spanje
Geverifieerde LinkedIn-gebruiker
Marketing en reclame, 2-10 werknemers
Heeft de software gebruikt voor: 1+ jaar
Bron: GetApp
Notion ha cambiado mi forma de trabajar
Opmerkingen: Notion ha desbancado al resto de aplicaciones que usaba.
Antes usaba Evernote para notas, Airtable para bases de datos, un CRM para clientes etc
Ahora solo uso Notion, incluso puedo hacer Webs con Notion.
Es 100% recomendable
Pluspunten:
Notion, literalmente ha cambiado mi forma de trabajar. Me sirve para tomar notas rápidas o para llevar la gestión de mis clientes o proyectos. Literalmente vale para casi todos los procesos de mi empresa. Puedes usarlo tan sencillo como quieras o tan avanzado como quieras y esto me encanta. Lo primero que hago al encender mi ordenador es abrir Notion.
Minpunten:
Me gustaría que funcionara sin conexión a internet. En alguna ocasión que me he quedado son cobertura no he podido consultar mi información.
Overwogen alternatieven: Airtable
Redenen om voor Notion te kiezen: Evernote era lento cuando crecía en información
Overgestapt van: Evernote Teams
Redenen om over te stappen op Notion: Airtable también lo uso para ciertas cosas pero lo que me gusta de Notion es que tiene más casos de uso. Airtable es más ordenado pero no tienes libertad. En cambio con Notion puedes hacer lo que quieras y necesites
Ngha
Data Analyst in Kameroen
Geverifieerde LinkedIn-gebruiker
Informatietechnologie en -diensten, 2-10 werknemers
Heeft de software gebruikt voor: 2+ jaar
My second brain, Now I can remember all I learn thanks to notion
Opmerkingen: The program known as Notion has a very high degree of adaptability. Because of their databases, which allow for a variety of displays, including calendar, Kanban, table, and list formats. It was quite easy to understand and enjoyable to use, in my opinion. It is entirely comprehensible to me how this might take the place of something like Google Docs and serve as a hub for your team. The very thought of it is astounding. My life is going to be lot simpler from now on. If only I had this concept while I was in school, I would be an encyclopedia right now.
Pluspunten:
The way notion links up and create connections between your knowledge is spectacular, you would think you are using a relational database management software. It is easily customization and also has powerful functions that you can use to extend its capability. Notion has a great community who have developed templates for almost anything conceivable and most of these templates are for free. Another thing is the seamless integration with the mobile app, its like you are actually working on the same device
Minpunten:
Notion has limited fonts and styling. The most painful part of notion is the inability to set recurrent tasks in notion, it is a pain, you have to buy addons to be able to achieve this