Synder
Wat is Synder?
Synchroniseer je factuurbetalingen via PayPal, Stripe en Square, betalingen, terugbetalingen, winkelwagenbetalingen, uitgaven en uitbetalingen (Stripe) met QuickBooks. Het is niet nodig om afzonderlij
Meer informatie
ke apps te installeren om elk betalingssysteem te synchroniseren, alles wat je nodig hebt en nog veel meer is al aanwezig.
Minder informatie
Wie gebruikt Synder?
QuickBooks-gebruikers met PayPal, Stripe of Square: bedrijfseigenaren, boekhoudprofessionals en boekhouders.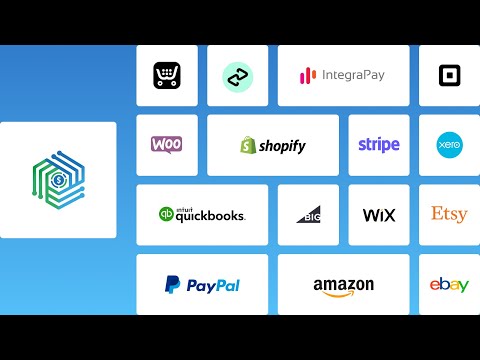 Twijfel je over Synder? Vergelijk met een populair alternatief
Niet beschikbaar in jouw land
Gratis versie
Gratis proefversie
Gratis versie
Gratis proefversie
Waarom krijg ik dit te zien?
Alternatieven voor Synder
Sha Lynn
Bookkeeper in Canada
Geverifieerde LinkedIn-gebruiker
Administratie, Zelfstandig ondernemer
Heeft de software gebruikt voor: Gratis proef
Great Platform Excellent Customer Service
Opmerkingen: Great!! I will continue to work with it to perfect my process and make the automation smoother
Pluspunten:
I really like the platform. Clean imports. It was refreshing compared to other platforms I have tried. And [SENSITIVE CONTENT HIDDEN], the tech, is just a chat away and super helpful.
Minpunten:
Needs a few features added. Like classes for PayPal
Kleding en mode, 2-10 werknemers
Heeft de software gebruikt voor: 1-5 maanden
Overwogen alternatieven:
Useful product, great customer service
Opmerkingen: It's taking a little while to learn, but customer service has been excellent. They're available and helpful by chat, so I've received all the information I've asked about. I've chatted with several people who were helpful. [SENSITIVE CONTENT] was patient and worked hard to answer all my questions.
Pluspunten:
It connects sales from multiple platforms to QBO and has the option to roll back the sync, which gives you the chance to fix errors and resync correctly.
Minpunten:
It's somewhat complicated to set up. All products and services must be set up exactly as you want them in POS systems and QBO, so it takes a while to iron out the kinks. Run it in small batches to see how the sync sends information to your P&L.
Levensmiddelen- en drankenindustrie, 2-10 werknemers
Heeft de software gebruikt voor: 1-5 maanden
Nice product with a lot of functionality
Pluspunten:
Unlike many who probably use this, we use Square POS for restaurants. The main feature we love is the ability to real-time import Square transactions. But what's really different, is how they handle each transaction. Along with Square for Restaurants, we also have a Square checking account. Unlike traditional use of merchant accounts (where your transaction is logged and then automatically transferred to your bank account), with this setup Square is both the settlement account and the first deposit account. Synder is the only company that actually executes and logs both transactions (the sale / settlement & then the transfer to the square internal "checking" account).
Minpunten:
Not really a Synder con, as so far none of them support this, but the lack of Square support for other Square transactions. Square now has checking & savings accounts, debit cards and loans. All of which are not sync'd by any of these types of software products (including Square's own).
Robert
IT Consulting in VS
Administratie, 2-10 werknemers
Heeft de software gebruikt voor: 1-5 maanden
Bron: SoftwareAdvice
Syncing with QuickBooks not ready for Prime-Time
Opmerkingen: It took a while to get into a good working relationship due to the default hands-off approach and reliance upon scripted answers as opposed to engaging directly, but once we got past that and started to work together, their support staff was extremely responsive and helpful, and I was not a happy customer and was very demanding. I think a big part of that initial disconnect is caused by some poor decisions as to support priorities. A shift there towards front-loading their support interactions to focus heavily on the quality of the onboarding experience would do wonders. That being said, they have a lot of fundamental technical challenges that they have yet to resolve before this transaction syncing software is ready for any serious accountant who has to import transactions from multiple sources like Amazon & Paypal without spending an inordinate amount of time triaging and fixing problems and errors.
Pluspunten:
I like their flexibility, and their support staff really listened to my input for changes and even in the short time I used their product; I saw some of those changes take place in the application, so from that I also know that their developers are also eager to improve and adjust their software to make it more effective.
Minpunten:
Their product just doesn't work well enough to save me any time by importing Amazon & Paypal transactions into QuickBooks Desktop. Their process is full of errors and their configuration interface could be a lot more intuitive, which would reduce miscommunications along the way. In the few months I spent working with Synder, I wasted more than 100 hours troubleshooting & repairing. I even ended up with a corrupted QB file which had to be restored from backup to start the process of importing nearly a year's worth of transactions all over again. Their onboarding process is designed to be hands-off, and this caused a lot of initial problems. If they spent more time with onboarding and understanding the QuickBooks account and classification structure at the beginning, many of the initial issues could have been avoided and a significant amount of my wasted time could have been avoided.
Kleding en mode, 2-10 werknemers
Heeft de software gebruikt voor: 1+ jaar
Big Time Saver
Opmerkingen: Customer support has changed since I started using Synder. For the longest time the chat was available and every issue I had was taken care of instantly. Any questions I had was very responsive and resolved within minutes. They have since shifted to email support for questions/issues. Response time is now a day for any questions which can be very frustrating.
Pluspunten:
I need detailed transactions loaded to QB desktop - not daily summary. We track inventory for apparel and there are thousands of items. Most interfaces I found do only the summary. Synder gives me that detail and once setup correctly puts the transactions into the correct accounts on QB Desktop. Big time saver.
Minpunten:
My biggest complaint is not being able to data map the item name to a field in quickbooks. I need the variation on Square to map to the item name in QB Desktop. My background is technology - programming. The ability to map fields is already part of their functionality for setup - just not for this field. I have tried multiple times to explain but am not heard. I have to pay staff to go into every transaction and update the items. If this was fixed I would five start this software 100%!!