Wat is LoveAdmin?
Whether you run a Sports Club or a Membership Organisation, manage Classes or Courses, our advanced yet simple-to-use admin software helps you work smarter + faster.
No contract or tie-ins. And our personal, five-star support team will even help you get set up.
Get better visibility and control over your cash flow and increase your income with our money-generating features.
Reduce your paperwork, manage everything online in one secure place, and streamline your working processes.
Wie gebruikt LoveAdmin?
Sports Clubs, Membership Organisations, and Class and Course Providers.
Waar kan LoveAdmin worden geïmplementeerd?
Cloud, SaaS, Web, Android (mobiel), iPhone (mobiel), iPad (mobiel)
Over de leverancier
LoveAdmin
Opgericht in 2018
Telefonische ondersteuning
Chatten
Beschikbaar in deze landen
Ierland, Verenigd Koninkrijk
Talen
Niet door leverancier verstrekt
Over de leverancier
LoveAdmin
Opgericht in 2018
Telefonische ondersteuning
Chatten
Beschikbaar in deze landen
Ierland, Verenigd Koninkrijk
Talen
Niet door leverancier verstrekt
Video's en afbeeldingen van LoveAdmin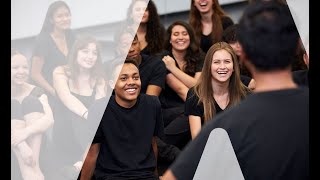 Vergelijk de kosten van LoveAdmin met soortgelijke producten
Functies van LoveAdmin
Aanwezigheid bijhouden
Aanwezigheidsbeheer
Applicatiebeheer
Betalingen verwerken
Bevestiging van inschrijving
Communicatie met leden
Communicatiebeheer
E-mailmarketing
Elektronische betalingen
Evenementenbeheer
Factureren
Faculteits- en personeelsbeheer
Groepsregeistratie
Kalenderbeheer
Klantenbeheer
Klantenportal
Klasplanning
Klasregistratie
Klassenbeheer
Ledendatabase
Ledenlijst
Ledenportal
Lidmaatschapsbeheer
Lidmaatschapverlenging
Marketingautomatisering
Online betalingen
Online registratie
Online reserveren
Personeelsbeheer
Plannen
Portal voor ouders
Portal voor ouders en studenten
Rapportage en analyse
Rapportage en statistieken
Registratiebeheer
Schuldenbeheer
Teammanagement
Typen leden
Voor muziekscholen
Voor vechtsporten
Voor yoga-/pilatesstudio's
Voorraadbeheer
Wachtlijstbeheer
Alternatieven voor LoveAdmin
Geverifieerde reviewer
Certified Personal Trainer in VS
Geverifieerde LinkedIn-gebruiker
501-1.000 werknemers
Heeft de software gebruikt voor: 1+ jaar
Great client based software
Pluspunten:
The software has helped our facility manage memberships, events, and payments thoroughly and efficiently. I especially appreciate the flexibility in customizing almost every feature to fit our needs.
Minpunten:
It was a bit hard to train others how to use the software but we eventually got the hang of it and enjoy using it.
Sport, 2-10 werknemers
Heeft de software gebruikt voor: 1-5 maanden
I never used to love admin, Loveadmin has made it all so simple!
Opmerkingen: Fantastic, from the initial contact to handover and deployment! Well don Loveadmin
Pluspunten:
Support from the word go, so many user customisable templates, features and reports I haven't even got half way through.
Minpunten:
Absolutely nothing to do with the Loveadmin portal. The only drawback is getting everyone to enter their data again. I wish I would have found this 2 years ago! I can't import all the spreadsheets I have to the platform as mine are such a mess. At least this give me the chance to start afresh with the client data.
Reactie LoveAdmin
5 maanden geleden
Hi David, We're so happy to read your review of LoveAdmin, and we're over the moon to hear you now 'love admin'! Here's to continuing to make your life easier with our software. All the best, Amir Head of Customer Success LoveAdmin
Sarah S.
Principal and Managing Director in
Uitvoerende kunsten, 2-10 werknemers
Heeft de software gebruikt voor: 1-5 maanden
Bron: SoftwareAdvice
Good idea but poorly executed
Opmerkingen: Our dance school has now gone into liquidation. I believe some of this is down to the problems we had with paysubs. I would strongly recommend finding an alternative to your organisational needs.
Pluspunten:
We chose this software because it could be adapted to fit in with how we already ran our organisation. Most class management software is very unflexible, but this gave us the choice to fully customise the customer experience.
Minpunten:
When I first contacted paysubs about their software I was told that it could do pretty much everything, that it would be a substitute for mailchimp, accounting software and that it could create landing pages for my events. All of this was sold to me as being 'free'. Apparently what they meant was that I should charge my customers what extra to cover it. We were quite a long way through the set up process when I realised this was all untrue. I complained and they denied they said it! We were so far in and had promised our customers we were moving to a new better system so decided to continue. As quite a tech junkie, always making use of the latest online software, I've never had a problem turning my hand to anything. Paysubs was different. They said they were going to set it up for me, but after a while it became apparent that they didn't have any sort of grasp on how our business ran and how things needed to be set up. The person who was assigned to help had terrible communication skills. Sometimes writing whole paragraphs without a single punctuation mark. Making it very difficult for us to understand what on earth she was saying. In the end I took on the task of setting it up myself with the help of my team. It took up a lot of our time for several months meaning we lost focus on other more important things. It wasn't at all intuitive to use so we had to spend ages fiddling about trying to work out how things work. The help menu wasn't much help and although our contact at paysubs was quick to respond she wasn't able to give us the answers we needed without many confusing emails going back and forth.
Reactie Jake
4 jaar geleden
Hi Sarah, We're sorry you feel this way about your time with us, but we have to say, we disagree with a lot of what you've said. It is true that we are a free software as we don't charge for initial purchase – we do, however, have a transaction fee of between 2.95%-3.95% which (when compared to other businesses who do this, such as eBay, who charge 8% and up) we think is reasonable. It's also clearly shown on our website under 'Pricing', in our terms and conditions, and we also told you on the phone, so it was no secret as you've wrongly implied. Regarding your dissatisfaction with our communication, we also have to disagree. We apologise if you found it hard to understand our email communication, but we also have free phone support from 9am-5:30pm, Monday to Friday. Alternatively, we also offer dedicated one-to-one screen shares where we walk you through how to do things with our software which you took advantage of many times and we have record of. Either way, we're sorry you feel this way and wish you the best with resolving your liquidation."
Sport, 11-50 werknemers
Heeft de software gebruikt voor: 1+ jaar
Cricket Membership
Opmerkingen: Have just completed our first annual membership renewal using the Loveadmin software I am pleased with support received with the renewal process.
The club directors are delighted with the increase in club membership which has resulted from the use of Loveadmin software.
Pluspunten:
Easy to use and track membership. Help and support received from Loveadmin is quick and efficient.
Minpunten:
Not had any real problems as the Loveadmin help team have always been quick to offer support.
Reactie LoveAdmin
5 maanden geleden
Hi Keith. Thank you so much for taking the time to leave us such a glowing review. We're delighted that we've helped reduce your cricket club admin, and increase the collection of membership fees! All the best, Amir Head of Customer Success LoveAdmin
Brian M.
Membership Secretary in VK
Heeft de software gebruikt voor: Niet verstrekt
Running Club membership
Opmerkingen: The time I have saved using Pay Subs has been very considerable, no longer is there a need to produce hundreds of renewal letters each year which all needed to be stuffed into envelopes and posted. The overall cost to the club has not been great as the Pay Subs fees are offset by the reduction in mailing and printing costs.
The ability to put out email messages to the membership is also an asset.
We now only use the online system for accepting new members and only a very small minority have a problem signing up. The sequence for adding date of birth has stumped a few, but it has not caused a significant problem.
I would not even consider the option of going back to our previous method of dealing with membership matters as the Pay Subs system suit our needs perfectly.