Wellyx
Wat is Wellyx?
Wellyx is the world-leading Business Management Software for the Wellness and Fitness Industries. You can expand your business by making well-informed decisions. Membership Management, Point-of-Sale,
Meer informatie
Access Control Systems, Marketing Automation, Live Streaming, and Online Classes are all available to businesses in the fitness industry, from gyms to health clubs to yoga studios. Available on the cloud, from any device & from anywhere.
Minder informatie
Wie gebruikt Wellyx?
Gyms ,Fitness studios, Yoga studios, Acupuncture, Clinics, Coaching, Physical Therapy, Martial Art Studio, Health Club, Salon, Spa, Dance Studio, Massage Center, Pilates Studio, Barbershop.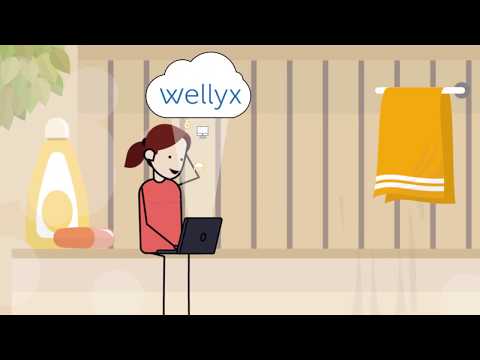 Twijfel je over Wellyx? Vergelijk met een populair alternatief
Gratis versie
Gratis proefversie
Gratis versie
Gratis proefversie
Waarom krijg ik dit te zien?
Alternatieven voor Wellyx
Reviews over Wellyx
Reviews op basis van bedrijfsgrootte (werknemers)
<50
51-200
201-1.000
>1.001
Gezondheid, wellness en fitness, 11-50 werknemers
Heeft de software gebruikt voor: 1+ jaar
No chance of getting better software
Opmerkingen: I must say it is so far so good. It has a significant impact on the way I look at my business
right now. It is in the refined form to help me meet the vision I have set to achieve in the
long run. It has made my life easy and closer to my future.
Pluspunten:
It provides a great user experience not only for businesses but also for customers. The experience of using it is more than utilizing a booking software.
Minpunten:
All the features of this software have provided numerous benefits to my business. But one thing I felt missing is that it doesn't give access to the recorded classes. I think there is a strong need to introduce this feature in this software.
Clive
General Manager in VK
Entertainment, 11-50 werknemers
Heeft de software gebruikt voor: 6-12 maanden
Overwogen alternatieven:
Fantastic Software, definately added significant value to our business.
Opmerkingen: Wellyx have increased our efficently and reduced our admin by around 25%.
Pluspunten:
The features are very comprehensive and varied, from built in 2 way SMS and email to app notifications and prospect management. The greatest thing is the software is easy to setup and use, and the support is very good. I can call and speak to someone if needed at any time.
Minpunten:
I have looked at lots of softwares and have purchased several in the past, and i must say this is the best i have seen. There is not much i can say is negative about Wellyx. They are also adding more and more features which makes the software event better.
Atilla
Duty Manager in VK
Gezondheid, wellness en fitness, 11-50 werknemers
Heeft de software gebruikt voor: 1+ jaar
Overwogen alternatieven:
The CRM for health clubs!
Opmerkingen: Pleasantly surprised. Had soo many bad experiences before I have just shocked how easy & seamless it was to transfer our data across and my members never even noticed.
Pluspunten:
Extensive features, support and flexibility. I get a clear picture of my members and my revenue. I'm really starting to love the leads module and how it has reduced our admin work by over 50%.
Minpunten:
The software has so many new features every few months I don't really have any. In would like WhatsApp integration but that I am told is coming soon!
Gezondheid, wellness en fitness, 11-50 werknemers
Heeft de software gebruikt voor: 6-12 maanden
Overwogen alternatieven:
Great product, that does it all.
Opmerkingen: A great product with a wide range of features that meet all our needs. Amazing customer support, any of our issues were resolved within hours.
Pluspunten:
It wasn't just one feature it was the fact that this product had so many features, where before we using several products and paying several subscriptions we now only use Wellyx and it handles all our needs.
Minpunten:
Couldn't really find anything that I didn't like
Isabella
Manager in Pakistan
Gezondheid, wellness en fitness, 501-1.000 werknemers
Heeft de software gebruikt voor: 1+ jaar
It's very thrilling to come upon an app like Wellyx.
Opmerkingen: We've gotten off to a great start automating our routine using Wellyx. From access control to monthly payments, we use this software in practically every area of our gyms. The Client Portal gives customers enough options to manage their contracts and class reservations.
Pluspunten:
If you run a large fitness center, it's ideal because you can control everything. It's as simple as remembering your customers' class times or keeping track of their bills and payments. That is, without a doubt, an extra. I'm particularly impressed with this software because it was designed with the gym's dynamic in mind, both administratively and in terms of client interactions. The layout is fantastic! Colors, data, and the overall presentation.
Minpunten:
I did not find any cons in this software yet. This is just amazing software to manage your business.