WhatsApp
Wat is WhatsApp?
Berichten-app die realtime klantcommunicatie ondersteunt voor kleine bedrijven.
Minder informatie
Wie gebruikt WhatsApp?
Mobiele toepassing voor kleine bedrijven die snel en gemakkelijk met hun klanten willen communiceren.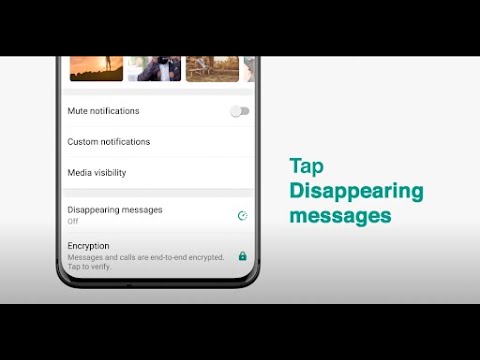 Twijfel je over WhatsApp? Vergelijk met een populair alternatief
Niet beschikbaar in jouw land
Geen prijsinformatie gevonden
Gratis versie
Gratis proefversie
Geen prijsinformatie gevonden
Gratis versie
Gratis proefversie
Geen integraties gevonden
Waarom krijg ik dit te zien?
Alternatieven voor WhatsApp
Francisco
Owner
Geverifieerde LinkedIn-gebruiker
Kunst en nijverheid, 2-10 werknemers
Heeft de software gebruikt voor: 2+ jaar
Amazing easy way to communicate
Bijschriften in het Nederlands beschikbaar in de videospeler
Myrthe
Founder in Nederland
Geverifieerde LinkedIn-gebruiker
Mediaproductie, Zelfstandig ondernemer
Heeft de software gebruikt voor: 2+ jaar
Whatsapp werkt erg goed
Pluspunten:
Iedereen is makkelijk te bereiken en de spraakfuncties zijn er handig.
Minpunten:
Videobellen kan niet als de verbinding slecht is.
Sara
Student in Qatar
Geverifieerde LinkedIn-gebruiker
Chemicaliën, Zelfstandig ondernemer
Heeft de software gebruikt voor: 2+ jaar
WhatsApp
Opmerkingen: Since I first downloaded and installed WhatsApp in 2013, I've had nothing but positive experiences with the software. It has gone a long way in terms of its upgrades and its consideration of what features consumers would find appealing. Aside from the few disadvantages that were discussed above, I do not have any additional issues with it. It is one of the applications I use the most often.
Pluspunten:
The software is easy to download and then use, reliable, and completely free. Considering it's free, the app has a lot of useful features. Furthermore, you may access it from the comfort of your own computer. The "group function" is an excellent tool for group chat. You are able to easily reach out to over a hundred coworkers. Advertisements of any kind are hidden from view. Allow files as large as 100MB (containing presentations and PDFs) to be sent. Make it possible for people to erase their own messages. Inform them of the quantity of their WhatsApp contacts. Show the message's delivery confirmation and whether or not the receiver may open the message.
Minpunten:
Numerous aspects would need to be improved in my opinion. After making a mistake, it seems that my status cannot be changed. It would be necessary for me to delete it and then post something new. It's possible that this will be bothersome, particularly once I've arranged a number of things in a certain order.
Nisha
Working Proffesional in India
Bouwmaterialen, Zelfstandig ondernemer
Heeft de software gebruikt voor: 2+ jaar
What's app User
Opmerkingen: Overall Experience is excellent. I use WhatsApp for both personal and professional purposes, and what I appreciate most about it is how extensively it is used—almost everyone I've spoken to in the past year has WhatsApp. I had to use Telegram for IM jobs that were more complicated, like bots or machine alarms. Integration of that kind with WhatsApp is really challenging.
Pluspunten:
it's incredibly beneficial because you can now videocall or conference a person or group of people for free whenever you're linked to a network or wi-fi. You can also share photographs, documents, and videos. Because of its efficient delivery system, you can now track when your SMS was delivered, when the recipient received it, and when the recipient read it (as long as those features are on) Calls and videocalls are of high quality and reduce your phone bill significantly.I am Using what's app since last 4+ years, and it is amazing tool developed for smart phone users .very easy to understand. And everybody knows in Covid pandemic these app is very helpful to keep in touch with your parents,friends,family for whom who are working from home to keep in touch with their clients, office team, their boss. shortly it is very helpful tool for audio and video calls.
Minpunten:
When using a desktop application, my system frequently hangs if the conditions are ideal. If used with Chrome, even browser-based apps consume a lot of RAM.I frequently wanted to send larger files in zip or occasionally in pdf format, however WhatsApp does not support drag and drop for files more than 15 MB, and even attaching them as documents will not function because WhatsApp generally prohibits files larger than 25 MB..Also I want to tell you that what's app require some additional things like Instagram and Facebook e.g. when we are adding photo we require music or songs but these options are not in WhatsApp so we require these advance features
Nourhan
Medical analysis specialist - Marketing manager in Egypte
Geverifieerde LinkedIn-gebruiker
Ziekenhuis- en gezondheidszorgbranche, 11-50 werknemers
Heeft de software gebruikt voor: 2+ jaar
Your preferred window to communicate with everyone around you.
Opmerkingen: I have been using the WhatsApp app for more than eight years, and throughout this period, I have had and still have an excellent experience with it. I consider it my No. 1 app for daily communication, as I use it every day, on several occasions, for one-on-one and group communications with friends, relatives, and business partners. I use WhatsApp emojis, stickers, and GIF cards while chatting with friends or relatives, and I love them a lot! They make the interactions sound more enjoyable and friendlier, and I think they help me express my emotions more accurately. Emoji reactions update, which is recently added, is a convenient addition to this point as well, as they're frequently used to show the appropriate reaction, whether it's happiness, sadness, frustration, anger, and so on, according to the situation itself. One of the useful features that I have experienced is chat backup, which allows you to back up your conversations and media to Google Drive and restore them at any time in case you switch to a new phone or unintentionally uninstall the app. Another outstanding feature of WhatsApp is that I can change my phone number, and everyone who has my number on his contact list will be informed when he opens the chat with me. A message appears telling him that this user has changed his phone number to a new one, so tap here to message him or add his recent number.
Pluspunten:
The app's user interface is simple and flexible, making it suitable for most ages. It is compatible with the majority of smartphone types that run on either Android or iOS operating systems. Although it is 100% free and does not contain annoying pop-up ads, it still has many great features. In my opinion, one of the most critical features of this app is the complete privacy that it strives to provide for its users in many aspects. starting with end-to-end encryption that keeps personal messages, calls, and shared media between the two parties only, followed by the privacy of my status and the ability to decide who can see it and who can't, ending with the privacy of my profile photo, last seen, and online and the ability to limit who can view them. Groups are another beneficial feature that allows you to keep in touch with people who share common interests, such as family, friends, and coworkers. Recently, WhatsApp updated the maximum capacity of groups to reach up to 1024 members, so you can share texts and media files with everyone at once, and all group members can interact with each other. You can also change the name and icon of your group, mute or customize notifications, and do a lot more.
Minpunten:
Although the application contains plenty of advantages, it also contains some disadvantages that I encountered during my use of it. First, there are limitations on the size of shared media, such as 16 MB as a maximum size for sending video, and we can't send 30 images or more at once.Second, WhatsApp only accepts video files in MP4 and 3GP formats, so you will not be able to send them if you upload videos in MOV, AVI, FLV, or other video formats because they are not supported. Furthermore, the app makes the uploaded video appear low quality because it does not upload it in its original size but rather compresses it to the smallest possible size before uploading it.I suggest adding some other features that would be a great addition to the app, and all users will love it for sure.First, like in the Instagram and Messenger apps, we can select any song clip as the background music for our status updates.Second, when someone replies to our status, we should have the ability to show this reply to all contacts whom we allow to share our status with them, and then we can choose whether we want to keep this reply private or make it public.
Vighnesh
Executive Secretary in India
Management non-profit organisaties, 2-10 werknemers
Heeft de software gebruikt voor: 2+ jaar
Overwogen alternatieven:
WhatsApp has become an integral part of our daily communication
Opmerkingen: WhatsApp has almost become a must have and makes the daily life much more easier.
Pluspunten:
The ease of using WhatsApp is what people prefer and that's why it has become the most used and trusted communication app by people globally. The ease with which we can chat, call or video call, and even share files is truly remarkable. Especially during the pandemic it had become a very important tool which helped connecting people on a common platform, share news and important messages. Because of it's wide use and acceptability, even major businesses are connecting with people directly through WhatsApp.
Minpunten:
Even though WhatsApp claims that the chats are end to end encrypted, but lately there have been concerns that hackers or government agencies access the data which can be a breach of privacy. WhatsApp should introduce a feature to mark some group or individual chats as important or unimportant, so that in case of many messages, it helps the user segregate the messages. If in the premium version it is proposed to increase the file sharing size, then businesses will be much benefitted and more will come onboard and use the app.