Wat is Synap?
Synap is een bekroond leermanagementsysteem waarmee organisaties gepersonaliseerde, effectieve en boeiende trainingen op schaal kunnen geven. Het systeem is ongelooflijk gebruiksvriendelijk, werkt met alle belangrijke e-learning-indelingen en kan binnen enkele minuten worden geïmplementeerd. Ze werken met een reeks klanten, van het MKB tot wereldwijde merken en zijn trots op het niveau van ondersteuning en consultancy dat ze kunnen bieden, om ervoor te zorgen dat je het meeste uit je leeromgeving haalt.
Wie gebruikt Synap?
Synap kan worden gebruikt door teams van 10 tot 10.000. Veel van de huidige klanten zijn actief in gereguleerde of complexe industrieën zoals financiën, gezondheidszorg, transport, onderwijs en technologie.
Waar kan Synap worden geïmplementeerd?
Cloud, SaaS, Web, Android (mobiel), iPhone (mobiel), iPad (mobiel)
Over de leverancier
Synap
Gevestigd in Leeds, VK
Opgericht in 2017
Telefonische ondersteuning
Chatten
prijzen van Synap
Beginprijs:
£ 189,00/maand
Geen gratis proefversie
Geen gratis versie
Synap heeft geen gratis versie en biedt geen gratis proefperiode. Synap heeft een betaalde versie vanaf £ 189,00/maand.
Prijsmodellen
vraag een gratis proefversie aan
Over de leverancier
Synap
Gevestigd in Leeds, VK
Opgericht in 2017
Telefonische ondersteuning
Chatten
Video's en afbeeldingen van Synap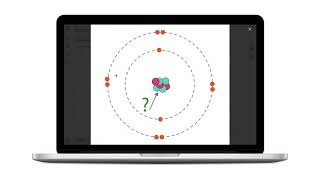 Functies van Synap
API
Aanpasbare rapporten
Aselecte indeling
Asynchroon leren
Audio-/video-opname
Automatische classificatie
Beoordelingsbeheer
Certificering en licentieverlening
Communicatiebeheer
Communitybeheer
Compliance bijhouden
Contentbeheer
Contentbibliotheek
Cursusbeheer
Cursussen bijhouden
Cursussen publiceren
Enquêtes en feedback
Geautomatiseerde surveillance
Gegevensbeveiliging
Gewogen vragen
Geïntegreerd systeem voor maken van cursussen
Herinneringen
Hoger onderwijs
Integraties van derden
Interactief leren
Leermanagement
Media-import
Mobiel leren
Mobiele app
Mobiele toegang
Naleving van SCORM-standaards
Offline tests
Online tests
Opname van meerdere schermen
Overtredingen bijhouden
Personeelsportal
Planning van tests
Portal voor leerlingen
Prestatiemeetwaarden
Quizen en toetsen
Rapportage en analyse
Realtime meldingen
Registratiebeheer
Samenwerking tussen meerdere gebruikers
Schermopname
Self-service content curation
Sollicitantenbeheer
Studentenbeheer
Studentenportal
Synchroon leren
Tests en beoordelingen
Tijdslimieten
Trainingbeheer
Voortgang bijhouden
Vragenbibliotheek
Waarschuwingen/Meldingen
Werknemersbetrokkenheid
Zelfserviceportal
eCommerce-beheer
George B.
Founder, CEO in VK
Geverifieerde LinkedIn-gebruiker
Schoolleiding, 2-10 werknemers
Heeft de software gebruikt voor: 6-12 maanden
Set up an LMS for my EdTech company.
Opmerkingen: From the experience I've had so far with Synap, the team seem to have an in depth understanding of the difficulties and logistics of training and helping employees study for exams, with some pretty neat cognitive research behind it too. They set up an LMS for my edtech company in minutes and continue to work with and support us getting everything on there. I'm sure it'll continue being a key part of our business strategy going forward.
Pluspunten:
Just recently discovered Synap when looking to create an online learning platform for my company's user base and I was seriously impressed. It really is THE new platform to utilise for businesses looking to implement e-learning for their employees quickly and efficiently. Very intuitive software.
Minpunten:
Can't fault the platform yet (been using for circa 6 months now)... let's hope it stays that way!
Harry W.
Discipline Leader in Physiology in VK
Hoger onderwijs, 1.001-5.000 werknemers
Heeft de software gebruikt voor: 1+ jaar
Extraordinarily helpful team
Opmerkingen: Excellent. First, Synap is helping my students to reinforce their knowledge of complex medical information. Traditionally, the most motivated university students have always formulated their own self-study test questions to improve their knowledge. However, although the bulk of students would be willing to use such question items, most of them would not have the time to formulate their own question items. By structuring a formal system for all students to use with Synap, it means that all students benefit, and that the question items are curated and vouchsafed by the module management team. This means that there is consistency and accuracy, as well as increased engagement.
The Synap team have been extraordinarily helpful with every step of the process. They helped with item uploading, engagement data gathering, and even structuring a separate private environment reserved for my students (essential for issues with intellectual property and privacy). I know more about how my students, on average, use the excellent system. This is helping us to move forward with both educational best practise and educational research publications.
Pluspunten:
Synap has made a bespoke online testing programme for my university medical school students to reinforce their knowledge. The software was greatly appreciated by the students, who liked the fact that it was easy to use and also worked with a mobile app (although most of my students seemed to access it with a laptop -- which makes sense for formal studies). I found that the Synap interface was easy to use both for uploading and for correcting issues with poorly performing items.
Minpunten:
I do not have anything negative to say about the Synap workspace. I should say that my students did not use the spaced reinforcement function because our plans did not include it.
Steven P.
Professor in VK
Medische praktijk, 2-10 werknemers
Heeft de software gebruikt voor: 6-12 maanden
Excellent support for on-line courses
Opmerkingen: A personal service with appropriate expertise to allow the running of on-line education courses - presentation, candidate support and examination / testing support for accreditation.
Pluspunten:
We appreciated the personal support and interaction during the set up process
Minpunten:
There is inherent lack of end-user integration, common to all on-line courses
Henda S.
Program Director/Lecturer in Zuid-Afrika
E-learning, 11-50 werknemers
Heeft de software gebruikt voor: 6-12 maanden
Synap: the constant certainty in an uncertain strange world.
Opmerkingen: From my first meeting with this team, I was blown away by their professionalism, their ability to accommodate any and all (and even strange) request, and their willingness to assist and to provide an amazing professional service in very stressful conditions. Examinations are never an easy time to work with students for the first time, but as a Third world country we had some extra curveballs that had nothing to do with the global coronavirus pandemic. During our examinations we had stage 4 loadshedding (this means that our national electricity provider cuts the electricity grids across the country for 3 hours at a time 4 times a day) The impact this had on a normal examination and the stress levels of our students were immense. But, this team got every single student through the exam with a professional attitude, support and kindness. (If I am honest, the way they dealt with my students sometimes put me to shame.. I am not nearly as level headed as these individuals) They even kept me calm. If I hear of the examination experiences that so many of the other universities had I am so lucky that I found this company. I am never going back to writing a paper-based exam and I will not use another examination provider. This company made the 2020 academic year, that brought unparalleled challenges in tertiary education, a success. I got glowing reviews from students (and not just the ones that passed). We all sing the praises of this programme and the kind people behind it.
Pluspunten:
We used the program for online examinations. It was incredibly easy to use. There are so many useful features, e.g the fact that students could access all the sources that they need on the platform, the life-chat function that provided immediate real-time and professional assistance, the recording of the examinations and the clear instructions, made this program ideal for our first online examinations.
Minpunten:
The only thing would be (and this is just a suggestion, it was not a problem) If it is possible to highlight each correct answer for each student for MCQ questions. The rest was really easy and easily integrated in our current LMS systems.
Hamzah B.
CEO in VK
Geverifieerde LinkedIn-gebruiker
E-learning, 2-10 werknemers
Heeft de software gebruikt voor: 6-12 maanden
Has Everything You Could Ask For
Opmerkingen: As an education company Synap has been an extremely helpful tool for not only our internal team but also for students around the world. Many of our students have benefit greatly from Synaps unique spaced learning feature and overall easy to use platform allowing anyone to easily navigate through the site.
Pluspunten:
What I liked most about Synap was not only the team being incredible helpful with setting everything up and migrating existing content over but the ease of use with the product. The team over at Synap also not only listen to user feedback but have implemented new product feature requests on numerous occasions which is very rare to see. Overall its just made life easier for our students...
Minpunten:
Literally have nothing to say. Only downside is I wish I would've been with Synap earlier as it would've made things a whole lot easier :)