Wat is Figma?
Cloudgebaseerd en lokaal platform waarmee bedrijven aangepaste ontwerpen kunnen maken en prototypes kunnen delen met teamleden.
Wie gebruikt Figma?
Cloudgebaseerde en lokale oplossing waarmee bedrijven van elke omvang aangepaste web-designs kunnen creëren en prototypen met teamleden kunnen delen via samenwerking, een activiteitenlogboek, analyse/rapportage en meer.
Waar kan Figma worden geïmplementeerd?
Cloud, SaaS, Web, Mac (desktop), Windows (desktop), Android (mobiel), iPhone (mobiel), iPad (mobiel)
Over de leverancier
Figma
Gevestigd in San Francisco, VS
Beschikbaar in deze landen
Verenigde Staten
Over de leverancier
Figma
Gevestigd in San Francisco, VS
Beschikbaar in deze landen
Verenigde Staten
Video's en afbeeldingen van Figma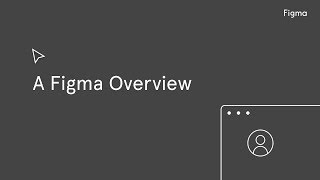 Vergelijk de kosten van Figma met soortgelijke producten
Functies van Figma
Bewerken van afbeeldingen
CAD-tools
Ontwerpsjablonen
Samenwerkingstools
Shaheer M.
Technical Writer in Pakistan
Geverifieerde LinkedIn-gebruiker
Informatietechnologie en -diensten, 51-200 werknemers
Heeft de software gebruikt voor: 2+ jaar
Figma is Another World Itself
Opmerkingen: Smart Animate is one of the most impressive features in Figma. You can create advanced animations using Figma's Smart Animate feature. Smart Animate searches for similar layers and animates the ones with slight differences. This feature also lets you create detailed transitions, parallax scrolling, loading sequences, gestures, and much more. Smart Animate also allows you to preview your prototypes, and share them with others just like design files.
Pluspunten:
Creating vector shapes in Figma is very similar to creating them in other drawing applications. The basic tools of vector design are the pen tool and the fill tool. Figma includes both of these tools, so you don't need to download an external illustration app. To create vector shapes, use the Pen tool to draw shapes or logos. The color picker is located at the bottom of the Stroke area on the right side of the screen. You can play around in a best way.
Minpunten:
Nothing bad till now, You can mold Figma in any shape you want. You can view the prototype on different devices through the presentation tab. The user can interact with the prototype by leaving comments. The prototype can be distributed as a link or shared with multiple people.
Design en ontwerp, 11-50 werknemers
Heeft de software gebruikt voor: 1+ jaar
Figma Review
Opmerkingen: I've had a very pleasant experience with Figma. I love how it can replace multiple software which means that I can produce high-quality work with a smaller budget.
Pluspunten:
What I love the most about Figma is that I can do graphic design and UI UX design in it. It's very convenient for me to be able to design a quick logo in Figma and also make some wireframes and high fidelity screens for an app. In fact, it is so convenient that I stopped using Illustrator for a few months because Figma was so much quicker and didn't require a lot of RAM to use.
Minpunten:
Figma is really great for UI however the interactions are pretty simple and there is not much room for excitement. A little more movement in interactions would be cooler and would simulate a real app better. I feel like Framer does a better job with interactions than Figma, but one can make better and cleaner designers in Figma.
Anna P.
Marketing in Australië
Geverifieerde LinkedIn-gebruiker
Marketing en reclame, 2-10 werknemers
Heeft de software gebruikt voor: 6-12 maanden
Terrible Customer Service
Opmerkingen: Terrible. Customer service makes my blood boil. The software itself is ok. It's quite complex for an occasional user so I'd not recommend it.
Pluspunten:
Probably has some good features, but I haven't used it enough to really say.
Minpunten:
Using Figma is not a core part of my work. However, from time to time clients and team members share wireframes or designs with me. To be able to comment or view these designs, at some stage I have created a FREE account. However, as a freelancer, I worked with many clients over the years and some of them give me a business gmail to use while I have worked with them. Because of this, I am unable to pinpoint when I created the account, everyone I might have collaborated with, and what teams I might be a member of. To my knowledge, I only made a couple of personal designs on Figma in the past couple of months. Recently my business structure changed, and my g-suite profile (with custom domain) that I created Figma with is now an alias of the G-suite of my new business. Because of this, logging in via Google profile no longer works. Reaching out to support with the email address that the account was created with is completely unfruitful. The contact person, [SENSITIVE CONTENT] is behaving like I am trying to fraudulently access a bank account, and it's not possible for me to answer her questions to unlock my account and access. Some of the questions (not all fit): - Date of account creation (estimated month/year - Approximate number of named .fig files owned/created by the account - Specific names or URLs of 3-5 .fig files - The names of other collaborators on your teams or files, the file or team you collaborate on - The last 4 digits and expiry of your payment method
Nitin S.
Senior Graphics Designer in India
Geverifieerde LinkedIn-gebruiker
Informatietechnologie en -diensten, 1.001-5.000 werknemers
Heeft de software gebruikt voor: 2+ jaar
Friendly and easy to use design protyping tool for every UX designer
Opmerkingen: Overall I am happy with figma and I might not switch easily to other tool too soon. They have all thing in one application where me and my team create graphics, extract files in png or jpg or svg. And they have good community online that helps whenever you stuck somewhere and that same community contributes for plugins to make life easy for UX designers.
Pluspunten:
I loved the way figma have created their ui as I can use it for website and app prototyping, they provided simple easy to learn tool box which is much similar to other alternative so even if you need to switch to a new prototyping toll you can learn it very easily and start your work. And compared to other bog alternatives figma have free version to support self learners practice industry level designing easily by seeking their guides.
Minpunten:
I am exploring this tool since 2 years and it amaze me with some of the unique features that I haven't discovered. But I don't like their time consuming real time prototype views if you have lots of screens to made in an app, it makes it too slow to see real time working preview. Also they should provide different screen size optimization option that works on previewing apps.
Cigar T.
UX designer in Hongkong
Design en ontwerp, Zelfstandig ondernemer
Heeft de software gebruikt voor: 2+ jaar
This is The most all in one powerful design tool i had ever seen and used.
Opmerkingen: Last but not least, I have to say, Figma is a game-change tool. It is hitting the design industry.
Pluspunten:
easy to share and Collaboration with co-workers
Minpunten:
The whole functions are better than the sketch, I think