Wat is QuickBooks Desktop Pro?
Boekhoudprogramma dat ondersteuning voor meerdere monitors en achterstallige stempels biedt door een verbeterde cashflow.
Wie gebruikt QuickBooks Desktop Pro?
Niet door leverancier verstrekt
Waar kan QuickBooks Desktop Pro worden geïmplementeerd?
Cloud, SaaS, Web, Mac (desktop), Windows (desktop), Windows (lokaal), Linux (lokaal), iPhone (mobiel), iPad (mobiel)
Over de leverancier
Intuit
Gevestigd in Sacramento, VS
Opgericht in 1983
Beschikbaar in deze landen
Verenigde Staten
Over de leverancier
Intuit
Gevestigd in Sacramento, VS
Opgericht in 1983
Beschikbaar in deze landen
Verenigde Staten
Video's en afbeeldingen van QuickBooks Desktop Pro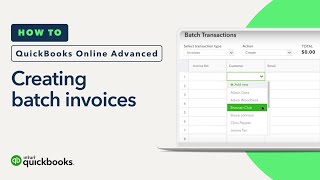 Vergelijk de kosten van QuickBooks Desktop Pro met soortgelijke producten
Functies van QuickBooks Desktop Pro
Balans en winst- en verliesrekening
Controle van goedkeuringsbeheer
Crediteuren
Facturen opstellen
Factureren
Facturering op terugkerende basis en op abonnementbasis
Factuurgeschiedenis
Factuurverwerking
Grootboek
Herhaalfacturering
Leveranciersbeheer
Meerdere valuta's
Onkosten bijhouden
Online facturering
Payrollbeheer
Winst- en verliesrekening
Alternatieven voor QuickBooks Desktop Pro
Reviews over QuickBooks Desktop Pro
Randy H.
Owner in VS
Geverifieerde LinkedIn-gebruiker
Administratie, Zelfstandig ondernemer
Heeft de software gebruikt voor: 2+ jaar
QuickBookds Desktop Pro is a winner
Opmerkingen: Have used and supported QB Desktop Pro and all its other flavors successfully for over 20 years
Pluspunten:
Industry standard for easy of use accounting software; easy to implement; many useful and essential features
Minpunten:
Inexperienced users without proper training can Quick(ly screw up your)Books
Computersoftware, 2-10 werknemers
Heeft de software gebruikt voor: 2+ jaar
A solid solution for small business accounting, if you can get past some of the issues
Opmerkingen: We are a small business that has had 3-4 users with QuickBooks Pro since 1997, adding Payroll in the early 2000s. Several years back, they changed licensing and started preventing us from getting the 4 users that we needed. In order to get past this, I had to jump through hoops via an annual phone marathon, speaking to multiple (usually 4-5 tech reps) to get the licenses updated and sorted out. This year, they forced us to move to the next level up, which they promised would eliminate this -- but now they charge us $2.20 monthly per employee for Payroll, which we had already paid for in the previous package. It just seems that they want to nickle and die you to death, and their support people are not always that helpful when problems arise. So why do I stay? Simply put, the software works, and it works quite well. Our 4-node network has had no problems keeping up with the size of the data, and our system still contains all of the data since 1997 -- and it performs perfectly. (Some reports can be slow from time to time, but only if you are running "All-time sales" reports or similar that have to look at lots of data. Otherwise, the system simply screams and does exactly what it needs to do. Our automation interfaces (using QODBC and simple VBScript scripts) reduce the workload for invoicing considerably, eliminating the need to hire another full-time position -- so it is still a worthwhile aggravation.
Pluspunten:
We have been using QuickBooks since 1997, and the product has certainly changed over the years, but it has remained very intuitive to learn and use over all of this time. More importantly, we have been able to automate large portions of our business using scripting and QODBC (which is a separate add-on that REALLY should be included) to streamline order processing and fulfillment.
Minpunten:
The biggest downsides are stupid things within the user interface. Intuit likes to add advertising for upgrades right into the main menu bar. This breaks automation scripts relying on mouse clicks. Even if you remove the button again manually, it re-appears with the next system update, breaking your automation again. The other thing they do is present pop-ups on our database server via modal dialog boxes, further breaking the automation until someone actually logs onto the server and clicks OK to close the dialog box.
Management non-profit organisaties, 2-10 werknemers
Heeft de software gebruikt voor: 1-5 maanden
Learning Curve - Not easy to use for Non-Profits working internationally.
Pluspunten:
I love the in depth reports, the ease of tracking, and the simplification of our annual tax process.
Minpunten:
I don't like the learning curve for the software, the variation between desktop and online versions, or the incompatibility with non-profit organizations, especially those working internationally.
Kala O.
Operations manager in VS
Bouw, 11-50 werknemers
Heeft de software gebruikt voor: 1+ jaar
Overwogen alternatieven:
General Contractor's review of QuickBooks Desktop Pro
Opmerkingen: Overall we are very pleased with this program. We use it for tracking our accounts receivable, our expenses and payroll. We will be longtime customers!
Pluspunten:
This software is so easy to use! We are able to invoice our customers and keep a running balance of our A/P and A/R so we can track our monthly income. Easy referencing for customers by their name, account number, address and any other identifying information to easily access the account you are looking for. We have also linked QB to our CRM and each invoice created and payment links to both programs so the sales team can track their accounts, without needing access to QB. We love this program!
Minpunten:
The only issue I have had, is when we do link payments to our CRM program, sometimes there is 5-10 minute delay before it registers. I can't say if this is an issue on AL or QB, either way, if we need access to the updated invoice immediately, it is available in QB.
Ron D.
President in Canada
Geverifieerde LinkedIn-gebruiker
Computersoftware, 2-10 werknemers
Heeft de software gebruikt voor: 2+ jaar
Solid product
Opmerkingen: Good experience! I highly recommend this software.
Pluspunten:
This is just a very good all purpose accounting software application. It has all the features you will need to run a small business. The desktop interface is easy in part because Inuit has leveraged familiar tactile forms in the user interface. (Entering a cheque, looks like a cheque). Lots of time saving features such as "Quick Add", "Memorized Transactions", etc. make repetitive tasks easy. A variety of valuable business rules are incorporated into the functions of the software based on configurable Preferences.
Minpunten:
I think the biggest detraction from the software is Intuit's support. I have used Quickbooks for over 18 years and I have learned how avoid most issues, but if I encounter an error, I know it's the start of a painful process. It can be a hit or miss experience as I have reached some good support staff. But in general, Intuit makes it very difficult (by design) to communicate with support. There are very few defects that remain (example: recording a PST commission has never worked correctly), but again, over time I have found work arounds. Some of the features such as banking integration were good concepts, but have not been refined to make them useful for the average user. Maybe there is a way to configure this functionality to work as desired, but again the lack of access to good support staff has caused me to give up on this feature.