Blink
Wat is Blink?
Moderne medewerker-app en portal-oplossing, met een gepersonaliseerde feed voor interne communicatie, video's, training, delen en meldingen. Blink is ideaal voor mobiele teams en eerstelijnsmedewerker
Meer informatie
s, zodat ze verbinding kunnen maken, op de hoogte kunnen blijven en onderweg productief zijn. Als je op zoek bent naar een betere manier om je collega's te bereiken waar ze ook zijn, met relevant nieuws, video's, berichten, peilingen en zelfs toepassingsmeldingen, vakantieplanning en terug-naar-werkformulieren. Blink is de ultieme medewerker-app.
Minder informatie
Wie gebruikt Blink?
Voor mobiele en veldmedewerkers, zodat ze verbinding kunnen maken, op de hoogte kunnen blijven en onderweg productief zijn.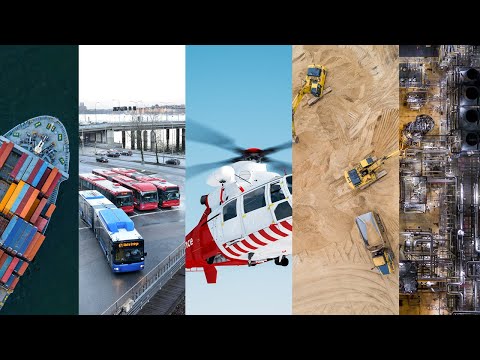 Twijfel je over Blink? Vergelijk met een populair alternatief
Gratis versie
Gratis proefversie
Gratis versie
Gratis proefversie
Waarom krijg ik dit te zien?
Julien
Qualification Manager in Frankrijk
Computersoftware, 51-200 werknemers
Heeft de software gebruikt voor: 2+ jaar
Good for company communication, not finished for instant messaging and daily usage
Opmerkingen: If I have to describe Blink about our usage in Kuba, it is a, instant messaging application with feed.
Really, if our directors didn't force us to use it, I think we would use google Hangout instead, for a better integration, search, with the reste of google suite.
Pluspunten:
I really like the concept of feed to allow official communication in the same tool than chat, without sending email. It create a community feeling.
Minpunten:
- Searching some discussion with someone is not easy (What we discussed 4 days ago on the chat ?) - I haven't capability to mark a discussion as "unread" (I open the discussion on my phone, see somthing I will have to analyse before answering, I have to send email to me to think about that) - When I do some mistake on a sentence, I have to click on edit, so use the mouse, instead of just use the up arrow, like in softwares like discord, that is very simplest to edit. - For integration with a tool, I need administrator to allow me to do something (i.e jira) so I'm not free to use all capabilities of Blink. - If I join files in a discussion, I can't arrange them, so theorically we have to create one different chat for each subject, but to search a chat from people name, I have always to click on "see all chats", so use the mouse, that is break the user experience from my point of view.
Reactie Super Smashing
vorig jaar
Thank you for your feedback Julien! We are glad that you enjoy the Feed feature and that Blink has created a community feeling in your organisation. Your feature request to mark a discussion as "unread" is currently under review, and we plan to release it in a future update. All of your feature requests have been passed to the Product Team to review. Our Product Portal is a great way to get further feature requests directly into the hands of our Product Team here: https://portal.joinblink.com/tabs/2-under-consideration
Jacqui
Regional Administrator in VK
Ziekenhuis- en gezondheidszorgbranche, 5.001-10.000 werknemers
Heeft de software gebruikt voor: 6-12 maanden
Since Blink ...
Opmerkingen: Overall I have found Blink to be a really good tool. It is the first thing I look at in the morning. I spend my first 15 minutes in the morning checking Blink for any new Policies, information on new Covid rules or just nice posts from our services celebrating a customer's birthday or a day out at the seaside for the individuals we support - working in shared services it is so nice to see the people we support out and about and enjoying their lives - something we would probably have seen in a quarterly newsletter prior to Blink.
Pluspunten:
Since Blink was introduced into our company it has changed the way we communicate. Prior to it's introduction we had no central communication hub. We have over 100 care homes, very many staff and customers all over the UK, so we are very remote from each other. Since Blink was introduced, we can now see posts from other services showing their activities and milestone celebrations. It connects central services to our homes and each home with each other making us feel part of the wider company rather than just a lone care home. This has been particularly important during the isolation of Covid in the past year and a half. We also have all of our policies and procedures in one place on the Blink Hub.
Minpunten:
A bit like Facebook - once a post has gone down the feed it is sometimes hard to find again if you need to refer to it again, this is especially difficult if the post is important information - say new rules regarding Covid. Sometimes it is hard to find a particular Policy or Procedure in the Hub - but that might be more about how and where it is uploaded - I am not sure?
Reactie Super Smashing
vorig jaar
Hello Jacqui, we are so glad to hear that you have had a positive experience with Blink! We aim to deliver the best user experience in communication, so it is really valuable to know that Blink has changed the way your organisation communicates. Your suggestions for the search function have been passed to our Product Team. There is a personal Hub organisation feature currently under consideration, and we greatly appreciate your insight. We are always looking for ways to improve Blink, and we encourage our users to visit the Product Portal to make feature requests here: https://portal.joinblink.com/tabs/2-under-consideration
Richard
General Manager in VK
Informatietechnologie en -diensten, 201-500 werknemers
Heeft de software gebruikt voor: 2+ jaar
Blink - an easy to use and intuitive product that makes day to day business that much easier!
Opmerkingen: Excellent - just an easy to use and intuitive platform!
Pluspunten:
Blink is very easy to use for instant conversations and messaging, also very easy to start an instant meeting, a simple forward slash and you are good to go. The product also makes it easy to set up group chats and this can be done on the fly in the middle of a meeting without too much effort. Also has some nice aesthetic features,e.g. throwing confetti! I also like the fact that the developers look for ongoing feedback to further enhance the product, as this product grows it will become even better and more established. Interesting enough people now talk about sending blinks and setting up blink meetings - the name is becoming synonymous with what it does and replacing the typical grammar.
Minpunten:
For some reason, it is easier to use on the phone than the PC itself. Every time you hit the return button on the PC it sends that as a blink when actually it might be you starting a new paragraph. Other than this minor issue I don't have anything too negative to say!
Reactie Super Smashing
vorig jaar
Hi Richard, thank you for your review! We love learning how Blink has become a part of your employees' daily routines and communications. To start a new line in a single Blink message on PC, hold the "shift" key as you press the return key. You can also click the + symbol on the left, select "compose" and then you will be able to press the return button without sending the message. If you come across any issues or have further questions, please be sure to reach out to us at [email protected]
Nathan
Performance & Development Manager in
Vervoer/over de weg/per spoor, 10.000+ werknemers
Heeft de software gebruikt voor: 2+ jaar
Perfect solution for remote workforce
Opmerkingen: Using Blink has revolutionised how we have both communicated with our staff and more crucially how they communicate with us. We have been able to get a consistent message out, instantly, which is something we've never achieved before. However being able to receive feedback from all members of staff has brought a new dimension to our staff relationships
Pluspunten:
The simplicity of the software is amazing. The roll out process to frontline staff takes less than a minute as it is so obvious and intuitive. The speed that it performs without fail is amazing and the constant improvements to functionality are great
Minpunten:
Not sure I can put anything here - every snag we've come up the Blink team have worked around and found solutions.
Reactie Super Smashing
vorig jaar
Thank you for your review Nathan! We appreciate learning how Blink has transformed your communication. We are always looking for insight on our customer's experience, and it is really valuable to know how intuitive your workforce has found Blink to use.
Christophe
Maintenance Team Leader in Frankrijk
Geverifieerde LinkedIn-gebruiker
Computersoftware, 51-200 werknemers
Heeft de software gebruikt voor: 2+ jaar
Blink : An easy collaborative tool to share information inside the teams !
Opmerkingen: This tool is very useful, and I'm using it every day - even every minute - to share information with my team, or other people of my company. The global feed and the "history" allow also to don't miss information.
Pluspunten:
The product is easy to use. The possibility to create group is very interesting, as group can be done with the right persons to talk a specific subject. The global feed allows to share general information about the company.
Minpunten:
The copy / paste option is working only in the blink feed. No possibility to copy directly to a Google Mail by example.
Reactie Super Smashing
vorig jaar
Hello Christophe, it is great to hear that you have had a positive experience with Blink! Your feedback on the copy/paste function has been passed to our Product Team. We are always looking for new insights and features to improve Blink, and we encourage our users to visit the Product Portal to make additional feature requests here: https://portal.joinblink.com/tabs/2-under-consideration