Wat is Blink?
Moderne medewerker-app en portal-oplossing, met een gepersonaliseerde feed voor interne communicatie, video's, training, delen en meldingen. Blink is ideaal voor mobiele teams en eerstelijnsmedewerkers, zodat ze verbinding kunnen maken, op de hoogte kunnen blijven en onderweg productief zijn. Als je op zoek bent naar een betere manier om je collega's te bereiken waar ze ook zijn, met relevant nieuws, video's, berichten, peilingen en zelfs toepassingsmeldingen, vakantieplanning en terug-naar-werkformulieren. Blink is de ultieme medewerker-app.
Wie gebruikt Blink?
Voor mobiele en veldmedewerkers, zodat ze verbinding kunnen maken, op de hoogte kunnen blijven en onderweg productief zijn.
Waar kan Blink worden geïmplementeerd?
Cloud, SaaS, Web, Mac (desktop), Windows (desktop), Windows (lokaal), Linux (lokaal), Android (mobiel), iPhone (mobiel), iPad (mobiel)
Over de leverancier
Super Smashing
Gevestigd in London, VK
Opgericht in 2014
Telefonische ondersteuning
24/7 (contact met medewerker)
Chatten
Over de leverancier
Super Smashing
Gevestigd in London, VK
Opgericht in 2014
Telefonische ondersteuning
24/7 (contact met medewerker)
Chatten
Video's en afbeeldingen van Blink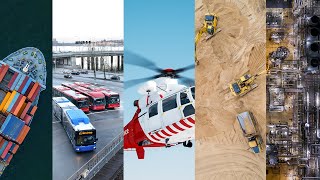 Vergelijk de kosten van Blink met soortgelijke producten
Functies van Blink
Aanpasbare branding
Activiteit-/nieuwsfeed
Activiteiten volgen
Activiteitendashboard
Beheer van vergaderingen
Beleidbeheer
Benchmarking
Bestanden delen
Beveiligde gegevensopslag
Brainstormen
Chatten/messaging
Communicatiebeheer
Contactenbeheer
Contentbeheer
Contentbibliotheek
Discussies / forums
Documentbeheer
Documenten opslaan
Eenmalige aanmelding
Enquêtes en feedback
Erkenning van medewerkers
Externe ondersteuning
Feedbackbeheer
Formulierbeheer
Gebruikersbeheer
Gegevens importeren en exporteren
Groepenbeheer
Ideeënvorming
Integraties van derden
Kalenderbeheer
Kennisbankbeheer
Kennisbeheer
Ledenlijst
Lidmaatschapsbeheer
Live chatten
Messaging
Mobiele toegang
Modereren
Op rollen gebaseerde toestemmingen
Opmerkingen/notities
Personeelsfoto's
Personeelslijst
Privénetwerk
Projectbeheer
Pulse surveys
Rapportage en analyse
Rapportage en statistieken
Realtime chatten
Realtime meldingen
SSL-beveiliging
Samenwerking tussen meerdere gebruikers
Samenwerkingstools
Scherm delen
Toegang en controle op afstand
Toegangsopties/machtigingen
Uniforme directory
Videovergaderen
Waarschuwingen/Meldingen
Werknemersdatabase
Zelfserviceportal
Christi K.
Director, Organizational Development and Training in VS
Geverifieerde LinkedIn-gebruiker
Ziekenhuis- en gezondheidszorgbranche, 501-1.000 werknemers
Heeft de software gebruikt voor: 6-12 maanden
A Surprise Underdog Comes Through
Opmerkingen: I believe we made a great decision by choosing Blink and I would recommend them to any other company looking to up their communication game.
Pluspunten:
In searching for a new communication platform, I thought I knew what I was looking for and which company I would go with. Blink was added as just another platform for comparison. However, during my first demo, I was convinced this was the right choice. It ticked off all the boxes: top down communication, bottom up communication, side to side communication, individual and group chats, an information repository, and one of the best price points of (in my opinion) even inferior platforms. Plus, they were up front about all costs, so I didn't have to worry about a surprise invoice I would have to explain.
Minpunten:
There are a few small functionality issues I have had since getting into the platform (such as not having control over what shows up under an employee name or what is displayed in the Directory), but I have been assured the team is adding my suggestions to their list and looking into how we can work around the other issues.
Julien H.
Qualification Manager in Frankrijk
Computersoftware, 51-200 werknemers
Heeft de software gebruikt voor: 2+ jaar
Good for company communication, not finished for instant messaging and daily usage
Opmerkingen: If I have to describe Blink about our usage in Kuba, it is a, instant messaging application with feed.
Really, if our directors didn't force us to use it, I think we would use google Hangout instead, for a better integration, search, with the reste of google suite.
Pluspunten:
I really like the concept of feed to allow official communication in the same tool than chat, without sending email. It create a community feeling.
Minpunten:
- Searching some discussion with someone is not easy (What we discussed 4 days ago on the chat ?) - I haven't capability to mark a discussion as "unread" (I open the discussion on my phone, see somthing I will have to analyse before answering, I have to send email to me to think about that) - When I do some mistake on a sentence, I have to click on edit, so use the mouse, instead of just use the up arrow, like in softwares like discord, that is very simplest to edit. - For integration with a tool, I need administrator to allow me to do something (i.e jira) so I'm not free to use all capabilities of Blink. - If I join files in a discussion, I can't arrange them, so theorically we have to create one different chat for each subject, but to search a chat from people name, I have always to click on "see all chats", so use the mouse, that is break the user experience from my point of view.
Reactie Super Smashing
8 maanden geleden
Thank you for your feedback Julien! We are glad that you enjoy the Feed feature and that Blink has created a community feeling in your organisation. Your feature request to mark a discussion as "unread" is currently under review, and we plan to release it in a future update. All of your feature requests have been passed to the Product Team to review. Our Product Portal is a great way to get further feature requests directly into the hands of our Product Team here: https://portal.joinblink.com/tabs/2-under-consideration
Geverifieerde reviewer
YouTube Marketing Manager in VK
Geverifieerde LinkedIn-gebruiker
Marketing en reclame, 201-500 werknemers
Heeft de software gebruikt voor: 6-12 maanden
Fine for communications, lacking in other features
Opmerkingen: More casual internal communications and email but very primitive. Newsfeed is good but difficult to search so only really works for real-time updates. Lack of ability to share files properly limos use severely and the 'hub' feature is too basic as it does not allow the creation of pages to view only upload of docs. The admin and access level features are not rounded enough, it's all or nothing!
Pluspunten:
Simple IM app and the newsfeed like appearance of the home page. Some limited integrations, calendar works well.
Minpunten:
Lacking in support for 3rd party apps, no ability to view documents in the app only have attachments.
Reactie Super Smashing
3 jaar geleden
Hi, We are sad to hear that Blink hasn't lived up to your expectations and appreciate your honest review. It definitely helps keep us in check. To your point, we do have a search feature, which should allow you to not only search Feed posts and Chats but also content on 3rd party integrations. We also have Pages in the Admin Panel, which lets Org and Team Admins create native content for the platform - this should address your concerns about the Hub. Access to different levels of teams or user permissions can be customised in the Admin Panel - it would be great to get your thoughts on what's missing ([email protected]). We have passed on your feedback regarding limited previews of files (since last month this is available for PDF and Word files but we don't yet support all types). Glad that you find the platform helpful for internal communications and hope to hear from you soon! Thanks again, The Blink Team
Nathan W.
Performance & Development Manager in
Vervoer/over de weg/per spoor, 10.000+ werknemers
Heeft de software gebruikt voor: 2+ jaar
Perfect solution for remote workforce
Opmerkingen: Using Blink has revolutionised how we have both communicated with our staff and more crucially how they communicate with us. We have been able to get a consistent message out, instantly, which is something we've never achieved before. However being able to receive feedback from all members of staff has brought a new dimension to our staff relationships
Pluspunten:
The simplicity of the software is amazing. The roll out process to frontline staff takes less than a minute as it is so obvious and intuitive. The speed that it performs without fail is amazing and the constant improvements to functionality are great
Minpunten:
Not sure I can put anything here - every snag we've come up the Blink team have worked around and found solutions.
Reactie Super Smashing
9 maanden geleden
Thank you for your review Nathan! We appreciate learning how Blink has transformed your communication. We are always looking for insight on our customer's experience, and it is really valuable to know how intuitive your workforce has found Blink to use.
Christophe M.
Maintenance Team Leader in Frankrijk
Geverifieerde LinkedIn-gebruiker
Computersoftware, 51-200 werknemers
Heeft de software gebruikt voor: 2+ jaar
Blink : An easy collaborative tool to share information inside the teams !
Opmerkingen: This tool is very useful, and I'm using it every day - even every minute - to share information with my team, or other people of my company. The global feed and the "history" allow also to don't miss information.
Pluspunten:
The product is easy to use. The possibility to create group is very interesting, as group can be done with the right persons to talk a specific subject. The global feed allows to share general information about the company.
Minpunten:
The copy / paste option is working only in the blink feed. No possibility to copy directly to a Google Mail by example.
Reactie Super Smashing
8 maanden geleden
Hello Christophe, it is great to hear that you have had a positive experience with Blink! Your feedback on the copy/paste function has been passed to our Product Team. We are always looking for new insights and features to improve Blink, and we encourage our users to visit the Product Portal to make additional feature requests here: https://portal.joinblink.com/tabs/2-under-consideration