Wat is ProPresenter?
Toonaangevende presentatietool voor media en kerkliederen ontworpen voor Mac en Windows. Gebruikt door North Point Community Church, Willow Creek Community Church, Saddleback Church en vele anderen.
De beste functies in zijn soort, solide stabiliteit en vrijwilligersvriendelijk gebruik waarmee je kerkliederen, bijbelverzen, video-weergave, pdf-akkoorddiagrammen, podiumweergave voor songteksten en timers voor talent op het podium kunt weergeven.
Download vandaag nog de gratis demo.
Wie gebruikt ProPresenter?
Software voor kerkdiensten en presentaties voor kerken van elke omvang waarmee gebruikers video's, songteksten en bijbelteksten kunnen weergeven, live-productie van hoge kwaliteit kunnen creëren, integreren met sociale media en meer.
Waar kan ProPresenter worden geïmplementeerd?
Cloud, SaaS, Web, Mac (desktop), Windows (desktop), Windows (lokaal), Linux (lokaal), Android (mobiel), iPhone (mobiel), iPad (mobiel)
Over de leverancier
Renewed Vision
Gevestigd in Alpharetta, VS
Opgericht in 2000
Telefonische ondersteuning
Chatten
Over de leverancier
Renewed Vision
Gevestigd in Alpharetta, VS
Opgericht in 2000
Telefonische ondersteuning
Chatten
Video's en afbeeldingen van ProPresenter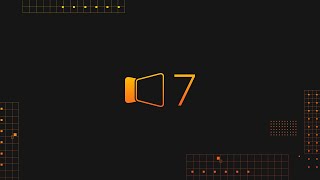 Vergelijk de kosten van ProPresenter met soortgelijke producten
Functies van ProPresenter
Aanpasbare sjablonen
Bijbeldatabase
Digital signage
Dubbele monitor
Evenementenbeheer
Lay-out en design
Mediabibliotheek
Mobiele app
Slepen en neerzetten
Streamen van presentaties
Voor religieuze organisaties
Alternatieven voor ProPresenter
Reviews over ProPresenter
Simon M.
Chief Creator in India
Geverifieerde LinkedIn-gebruiker
Mediaproductie, 2-10 werknemers
Heeft de software gebruikt voor: 2+ jaar
Overwogen alternatieven:
Whether you're a gathering of 6 or 60,000 people, ProPresenter scales very well!
Opmerkingen: From the time we decided to take the plunge to having used it for years now, working on ProPresenter has been such a great delight. Given that most services depend on volunteers, it was becoming increasingly difficult to have the manpower required to run these different systems. Using ProPresenter to integrate into our current production rig, saves us both time and resources.
Pluspunten:
The biggest advantage of using ProPresenter for us was the ability to have multiple outputs to multiple displays. Having the ability to add and subtract layers on the fly is another great advantage of using this great software. The ability to integrate it with our present music production software (Ableton Live) is what made it possible to automate our audio and lighting scenes. This is far ahead of what the competition offers at the moment.
Minpunten:
The barrier to entry is probably the price and yearly subscription. While it may not be a lot, the possibility of a very small congregation or international audiences not being able to afford it, is a likelihood.
Religieuze instellingen, 2-10 werknemers
Heeft de software gebruikt voor: 6-12 maanden
The Next Level of Presentation
Opmerkingen: My overall experience has been nothing but positive. For the price point you get an amazing product that will meet most if not all of your presentation needs. The video tutorials are excellent and I have been able to get support via chat and talking to a live person as well, which is fantastic it today's world. I am still discovering new capabilities and how to implement them and the constant improvements and updates are well received.
Pluspunten:
ProPresenter 7 enables our relatively small church to present professional looking graphics to our online and in house worshipers. Even though the initial learning curve is relatively steep, there are plenty of tutorials and videos available to make the learning detailed and easy. Once I learned the basics, I was astounded at the simplicity and complexity of the program. You can do basic presentation with ease and quickly master more complicated ways of utilizing the capabilities of ProPresenter more fully. One of the best and most helpful features is the ability to create different themes that can be applied to text. This saves you so much time. Separating media, slides, announcements, video input etc. into different layers that can be selected or cleared gives you many different options and features in using the product. Being able to send the same text to a display in house on a full screen and at the same time as a lower third on a live stream is a very useful feature. Another great feature is that your work is immediately saved as you work on a presentation. No need to worry that you will lose your work if you forget to save. This is also not a stagnant one time buy, but a product which evolves and improves all the time with new features and the latest ideas for application.
Minpunten:
For whatever reason the program takes a while to load on a computer. More so than most other software programs. Even though there is an app available that can serve as a remote to control the program from a phone or tablet, as apposed to a computer, the design is poor and the functionality is limited. Propresenter recently released a plug in for stream deck, which is also available as an app, which will probably make up for the lack of a good remote. As far as I am aware of, there is no physical remote that will work well with ProPresenter.
Steve S.
Technical Arts Director in VS
Management non-profit organisaties, 2-10 werknemers
Heeft de software gebruikt voor: 2+ jaar
Overwogen alternatieven:
Good, but not as good as it could be.
Opmerkingen: We use ProPresenter 6 weekly to sequence our worship lyrics and other service visuals except for the weekly teaching portions. Our teachers prefer Proclaim due to its integration with Logos bible software. We also use Proclaim to record our teachings - audio with synced visuals - for uploading to our website. For general worship visuals I prefer ProPresenter 6 by far. While our two graphic-op volunteers are fairly new to worship graphics software, I have been creating presentations using computer graphics software professionally since 1983.
Pluspunten:
ProPresenter 6 is good at sequencing images, allowing videos to be used as backgrounds, and the database of user created material works well. The weekly task of creating the worship flow for our services is easy and works relatively well. I like that you can click on graphics and text images to make visuals on the fly. We have used ProPresenter with PowerPoint, Keynote and Proclaim software concurrently and switch between them with almost no difficulties.
Minpunten:
In our particular setup - iMac with a Kramer VGA video splitter, in 4:3 - 1024x768 res. - ProPresenter 6 does not correctly initialize the screen buffers causing us to quit and restart the program almost every time we use it. We don't have this problem with PowerPoint, Keynote or Proclaim. Also, for the price, the image (slide) editing functions are clunky - usable, but not good. Apple's Keynote software (free with every Mac) is a great model for easily creating high quality visuals.
Erik B.
Director of Young Adults and Connections in VS
Religieuze instellingen, 11-50 werknemers
Heeft de software gebruikt voor: 2+ jaar
Overwogen alternatieven:
Next Level Presentations
Opmerkingen: We use this software at our church to structure our service. What I love about this entire thing is that its relatively pretty easy to use and also to load any type of media into the presentation. The features on this program are well worth it, and enable our church to communicate visually in a professional and powerful way.
Pluspunten:
This software can do just about anything you need it to do for small and big presentations. I love how easy it is to drag and drop whatever I need into how I want to structure our services. I enjoy how even the little things like "go to logo" are able to be displayed at the click of a button. The ability for it to link up with ccli is also amazing. Song lyrics just pop right into the program at ease.
Minpunten:
There are times when the program can seem rather overwhelming. I forget at times where certain things are located or which buttons do what even though I use the software quite often. I wish the layout was a bit simpler. At times certain functionalities can be a bit buggy, however its usually solved by restarting the program.
Roberto S.
Media Director in VS
Religieuze instellingen, 2-10 werknemers
Heeft de software gebruikt voor: 2+ jaar
Overwogen alternatieven:
Propresenter | Best in Class for Church Presentations
Pluspunten:
When working with volunteers in the church environment, ease of use is paramount. Propresenter is simple to use yet powerful for in many ways.
Minpunten:
Once you learn to use the key features it works great. However, the learning curve is quite steep once you want to take advantage of the other advanced features. More tutorials would help.