Wat is Jezzam?
Appointment scheduling and booking software for small businesses that's powerful, simple to use and affordable. Ultimate scheduling flexibility that allows multiple staff, resources and locations. Take bookings that require combined resources and staff. Manage online and manual payments all in one place. Create public and membership bookings for services, classes, courses and workshops. Your customers can see and manage their bookings via their own completely independent account.
Wie gebruikt Jezzam?
Small businesses wanting to manage appointment, class, course, event or workshop bookings. Jezzam works across industries, from solo businesses owner to small and medium sized teams.
Waar kan Jezzam worden geïmplementeerd?
Cloud, SaaS, Web
Over de leverancier
Jezzam
Opgericht in 2010
Chatten
Beschikbaar in deze landen
Verenigd Koninkrijk
Talen
Niet door leverancier verstrekt
Over de leverancier
Jezzam
Opgericht in 2010
Chatten
Beschikbaar in deze landen
Verenigd Koninkrijk
Talen
Niet door leverancier verstrekt
Video's en afbeeldingen van Jezzam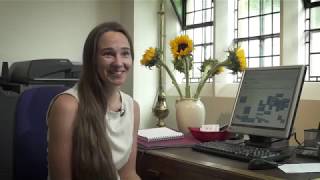 Vergelijk de kosten van Jezzam met soortgelijke producten
Functies van Jezzam
Aanpasbare branding
Aanpasbare formulieren
Aanpasbare rapporten
Aanwezigheid bijhouden
Activiteitendashboard
Adresboek
Afspraakplanning
Afsprakenbeheer
Beheer van patiëntdossiers
Beschikbaarheidsbeheer
Betalingen verwerken
Bevestigingen/herinneringen
Bezoekersbeheer
CRM
Communicatiebeheer
Contactenbeheer
Controle van goedkeuringsbeheer
Evenementenbeheer
Evenementenkalender
Evenementplanning
Faculteits- en personeelsbeheer
Geautomatiseerde planning
Herinneringen
Integratie van sociale media
Integraties van derden
Kalender-/herinneringssysteem
Kalenderbeheer
Kalendersynchronisatie
Kamers reserveren
Klantenbeheer
Klantendatabase
Klantenportal
Klantprofielen
Klasplanning
Klassenbeheer
Kleurcodes en -pictogrammen
Mobiele toegang
Multilocatie
Online betalingen
Online registratie
Online reserveren
Personeelsbeheer
Plannen
Planning beschikbare ruimtes
Portal voor ouders en studenten
Portal voor patiënten
Rapportage en analyse
Rapportage en statistieken
Realtime planning
Realtime updates
Registratiebeheer
Reserveringsbeheer
Slepen en neerzetten
Terugkerende afspraken
Voor kappers
Voor logopedisten
Voor muziekscholen
Voor yoga-/pilatesstudio's
Waarschuwingen/Meldingen
Zelfserviceportal
Alternatieven voor Jezzam
Andrew R.
Freelance Videographer in Australië
Geverifieerde LinkedIn-gebruiker
Entertainment
Heeft de software gebruikt voor: 6-12 maanden
Really pleased I switched to Jezzam. My clients are too.
Opmerkingen: My clients find the booking process straightforward and painless, and that makes them happy to come back and also refer my business to others! Win-Win! I've also been able to increase revenue as a result of properly managed equipment hire, through Jezzam's resource management capability.
Pluspunten:
Top three are: 1. I love that I can manage availability for my tuition team and my resources separately. Some of my clients bring their own equipment and others use our kit, so it's great to be able to manage this properly at last. It has helped equipment hire become an extra source of revenue. 2. Jezzam has been really easy to use both for me and my clients. They also say they love using the FIND NEXT appointment function, it saves them the hassle by searching for them. I also really like the configuration checker which automatically checks if I have set things up correctly. 3. The low monthly cost compared to previous systems I've tried. Overall: I would have no hesitation in recommending Jezzam to anyone who needs a powerful easy-to-use booking system. The feedback I've had from my clients has been extremely positive since I made the switch.
Minpunten:
There have been a few niggly things like I had issues uploading the image for the mini website, but these have been fixed now and the support team are really responsive in sorting out issues and helping when I have questions.
Reactie Jezzam
4 jaar geleden
Hi Andrew. Many thanks for your review. We try very hard to make Jezzam easy to use for both businesses and their customers, so it's good to hear you're enjoying using Jezzam and your clients are too. Glad to hear we've been able to sort out any issues you've had along the way. Keep the feedback coming - we're more than happy to help.
Muziek, 2-10 werknemers
Heeft de software gebruikt voor: 6-12 maanden
Overwogen alternatieven:
Complexity made Simple
Opmerkingen: Jezzam has had a major positive impact on our business. In lessons, it has provided a unique offering for students and streamlined and made out working practices more efficient. From a retail point of view, it has allowed us to adapt at lightning speed and to be able to safely restart our physical shop after a long and damaging hiatus.
Pluspunten:
Jezzam have managed to do what many other software companies fail...to solve a very complex problem with a very simple solution that is easy to use, intuitive, and, importantly, designed with the user firmly in mind. Jezzam has enabled our students to take control of their bookings - allowing them to book and pay for lessons directly online. No more waiting lists or lots of phone calls back and forth! Our teachers are updated automatically through emails and calendar sync which provides real-time accurate information. Our retail side of the business have had to quickly move to an appointment based approach due to COVID19. Jezzam was the natural choice and, within 5 minutes, we were able to implement appointments for click and collect, shop visits, instrument repair requests as well as using for track and trace.
Minpunten:
The team at Jezzam are constantly developing and evolving the software, releasing new features and enhancements. They are very open to new suggestions for features and extra development points and spend time to understand exactly what and why that feature needs to be considered. it is refreshing to work with an organisation that want to engage with their users to learn how Jezzam is being used and how it can be developed further.
Reactie Jezzam
2 jaar geleden
Hi Steve. Thank you for the amazing review! It's fantastic how Hogan Music have been able to use Jezzam to help with so many aspects of the business - from online lessons, face-to-face tuition, retail consultancy appointment and click & collect. We're really glad Jezzam was able to help you rapidly implement a COVID19 solution too. It's certainly been a pleasure working with you to understand your business and great to get all the suggestions for enhancing Jezzam. We look forward to that continuing. Thanks again and as always, let us know if we can help with anything.
Jane W.
Administrator in VK
Ziekenhuis- en gezondheidszorgbranche, 501-1.000 werknemers
Heeft de software gebruikt voor: 1-5 maanden
New user to Jezzam
Pluspunten:
Very easy to use and understand. Clear calander.
Minpunten:
Hard to comment on this at present, as I am so new to the software.
Reactie Jezzam
2 jaar geleden
Hi Jane. Many thanks for the review. It's good the hear that even as a new user you're finding Jezzam simple and easy to use. If you do need any assistance, just get in touch via the in app help section. Thanks again.
Allan W.
Former Director in VK
Automotive, 2-10 werknemers
Heeft de software gebruikt voor: 6-12 maanden
New to online booking
Opmerkingen: Compared to the previous booking system I tried (Shore) , this was hands down a winner . Easy to use , help and support was always on hand , the cost is very reasonable. They made a lot of effort to accommodate the specific needs of my business , when I was setting it up .
Pluspunten:
I needed a booking system that could combine and reserve multiple resources automatically under a single booking to prevent over booking (they call it combined resources) it works really well for me .
Minpunten:
Sometimes I had to sit a think about how I wanted to change my settings , it often took me a couple of attempts to find the correct section where I needed to make the change that I needed . But I got better at it the more I used it , bit like everything in life .
Reactie Jezzam
3 jaar geleden
Hi Allan Thanks for the positive review. It's been good working with you to meet your needs particularly with the multiple resource scheduling.
Sue H.
Assistant Secretary (volunteer position) in VK
Sport, Zelfstandig ondernemer
Heeft de software gebruikt voor: 6-12 maanden
Our experience with Jezzam
Opmerkingen: Jezzam has been first class. It has done exactly what we wanted. We were helped by the Management to a tremendous extent when we inquired and then set up the system. When we needed to change the programme due to a change in our circumstances, they were always available to help, show and support us. The system is brilliant even though we do not use it to the full but we feel that the real strength of Jezzam is the personal interest taken by the Management to ensure their customers are satisfied and supported. They are exceptional.
Pluspunten:
The software provided a booking system that we could immediately use instead of our previous, paper based system. Once members had given us an email address, we could get them in as customers within seconds. (We have now got an on line membership database so our playing members could be invited on block to become customers. That would save loads of time) It was easy for our members to log in and book spaces. Those few members who did not have means to access Jezzam were able to book through another member or via an administrator. . We have been able to adapt our booking from a class based booking on our outdoor greens to an event based system indoors and so have been easily able to control the number of people entering the club at once (Covid). It is extremely easy for sessions to be made unavailable for maintenance, leagues or matches and once a full programme of fixtures returns, we are sure that our fixtures secretary will find it incredibly useful. Within settings, the booking rules can be altered to suit and changes can be made incredibly easily. There are many "help" features to refer to but also the support chat is invaluable. Management arranged Zoom meetings very quickly to help with a problem that I could not solve. They show me how to use the system better. It has many advanced features that we have not used. We do not use the Jezzam software to anywhere near its potential but we can appreciate its possibilities for a bigger organisation
Minpunten:
The 'help' section is large but it starts assuming that you can do the basics. eg. I wanted to send an adapted simple email to a customer - I customised the message but then could not work out how to send that message to customers without copying and paste. I feel the help section assumes a basic knowledge but is would be better to start the instructions right at the beginning - How to send a simple custom email. Assume we are all new and unsure; the more capable users can miss out the easy first steps.
Reactie Jezzam
2 jaar geleden
Hi Sue. Many thanks for the great review. We're really pleased that Jezzam has been a success for Madeira Bowling Club. COVID-19 has been challenging for sports clubs and we're really pleased Jezzam has been able to help out. It's great to hear that your members have found Jezzam easy to use. Thanks for your comments about our knowledge base. We do have some "getting started" video that cover the basics and we're continually updating our help guides with more articles. Your point is well made however and we'll aim to continue out work to improve the knowledge base. Thanks again and if you need any further assistance please let us know.