Wat is Zoho Desk?
Zoho Desk is een webgebaseerde klantenservicetoepassing die je bedrijf helpt om sterkere relaties met klanten op te bouwen. Met Zoho Desk worden vertegenwoordigers productiever, worden managers invloedrijker en krijgen klanten meer mogelijkheden. Het is aanpasbaar, gemakkelijk te gebruiken en betaalbaar. Zoho Desk maakt deel uit van een 30-delig pakket bedrijfssoftware en geeft je de kracht om klantenservice centraal te stellen in je bedrijf.
Wie gebruikt Zoho Desk?
Zoho biedt sector- en taakspecifieke apps voor verkoop en marketing, HR, helpdesk en financiën. Zoho Desk for Business is bedoeld voor elke bedrijfsgrootte en sector.
Waar kan Zoho Desk worden geïmplementeerd?
Cloudgebaseerd
On-premise
---
Ondersteuning voor Zoho Desk
Telefonische ondersteuning
24/7 (contact met medewerker)
Chatten
prijzen van Zoho Desk
Beginprijs:
US$ 14,00/maand
Ja, heeft een gratis proefversie
Ja, heeft een gratis versie
Zoho Desk heeft een gratis versie en biedt een gratis proefperiode. Zoho Desk heeft een betaalde versie vanaf US$ 14,00/maand.
Prijsmodellen
vraag een gratis proefversie aan
Ondersteuning voor Zoho Desk
Telefonische ondersteuning
24/7 (contact met medewerker)
Chatten
Video's en afbeeldingen van Zoho Desk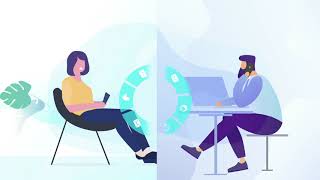 Functies van Zoho Desk
Aanpasbare branding
Aanpasbare sjablonen
Aanstellen (van personeel)
Accountbeheer
Activiteiten volgen
Activiteitendashboard
Afsprakenbeheer
Autoresponders
Beheer van Service Level Agreements (SLA's)
Beheer van enquêtes/peilingen
Beheer van klantervaringen
Beheer van negatieve feedback
Beheer van supporttickets
Bestanden delen
Bijhouden van klachten van klanten
CRM
Callcenterbeheer
Catalogiseren/categoriseren
Chatbot
Communicatie via meerdere kanalen
Communicatiebeheer
Consumentgericht chatten in realtime
Contactendatabase
Contentbeheer
Controle van oproepen
Dashboard
Discussies / forums
Documentbeheer
E-mailbeheer
Enquêtes en feedback
Factureren
Feedbackbeheer
Geautomatiseerde routing
Gegevensverzameling via meerdere kanalen
IVR en spraakherkenning
Integraties van derden
Interactie bijhouden
Kennisbankbeheer
Kennisbeheer
Klantenbinding
Klantendatabase
Klantgeschiedenis
Live chatten
Macro's/reacties via sjablonen
Mobiele toegang
Offertes
Offline formulier
Opdrachtenbeheer
Oproepen doorsturen
Oproepen opnemen
Oproepen routeren
Oproepregistratie
Oproepscripts
Overdrachten en routering
Personalisatie
Prestatiemeetwaarden
Priorisering
Proactief chatten
Problemen bijhouden
Rapportage en analyse
Rapportage en statistieken
Routering
Samenwerkingstools
Sentimentanalyse
Sjabloonbeheer
Taakbeheer
Tekstanalyse
Tekstbewerking
Ticketbeheer
Toegangsopties/machtigingen
Transcripten/chatgeschiedenis
VoIP-verbinding
Volgen en analyseren van gebruik
Waarschuwingen / Escalatie
Waarschuwingen/Meldingen
Wachtrijbeheer
Widgets
Workflowbeheer
Workflowconfiguratie
Zelfserviceportal
Alternatieven voor Zoho Desk
Derek
CEO
Geverifieerde LinkedIn-gebruiker
Management non-profit organisaties, 2-10 werknemers
Heeft de software gebruikt voor: 6-12 maanden
A great tool for managing your brand and supporting customers
Bijschriften in het Nederlands beschikbaar in de videospeler
David
Software Engineer in VS
Geverifieerde LinkedIn-gebruiker
Halfgeleiders, 1.001-5.000 werknemers
Heeft de software gebruikt voor: 1+ jaar
Provides the customer with a dynamic and personalized service
Opmerkingen: This is a solution that provides our customers with the most effective and personalized attention. It has facilitated and improved the complex work of customer service, making it a much simpler, proactive and productive process.
Pluspunten:
It has an excellent interface, easy to use, with a design that is quite intuitive and works well in almost any browser. It is configurable, which allows us to adapt it to our ever changing needs. It has an effective real-time chat for instant communication with customers. Provide real-time support to your customers and proactively initiate chats with your website visitors.
Minpunten:
When you first start using it, it is a bit confusing to set up initially and takes a long time to set up integrations with your other services.
Mercedes
IT Specialist in VS
Geestelijke gezondheidszorg, 201-500 werknemers
Heeft de software gebruikt voor: 1-5 maanden
Helpdesk internal ticketing system - life changing!
Opmerkingen: Our business has found that Zoho Desk has even more functionality than we thought. We are able to add several departments to make our work much more efficient thanks to Zoho desk!
Pluspunten:
We have started using Zoho desk and love it. It has way more functionality than SysAid and is way cheaper!
Minpunten:
My only complaint about the software is that it is kind of difficult to set up initially.
Overwogen alternatieven: Salesforce Sales Cloud
Redenen om voor Zoho Desk te kiezen: SysAid is not as flexible as we need our ticketing software to be, our annual fee was approaching, and we figured that we needed to go ahead and make the move to something more robust.
Overgestapt van: SysAid
Redenen om over te stappen op Zoho Desk: The cost was much higher with Salesforce and was also not nearly as robust.
Computersoftware, Zelfstandig ondernemer
Heeft de software gebruikt voor: 1+ jaar
Zoho Desk isn't a favourite option of mine, but it works.
Opmerkingen: Zoho Desk is a great tool with many features, it seems some features may need ironing out or better documenting but otherwise it is a very useful tool that could be extremely valuable to many businesses in all different industries and niches. It is perfect for anyone who just wants a simple email ticketing solution but for those wanting to use the help desk knowledgebase solutions you may want to set aside some time to fully understand how it works and how to best use it.
Pluspunten:
Zoho Desk offers a range of tools to make sure that customer success rates are high. Their self service options are empowering and wouldn't be possible without their awesome ticketing tools which allow for agents to identify regular questions and support individual customers in a per-user tailored way. Being able to receive tickets in many different ways is also a great feature enabling customers to contact us in many different ways and always get the same level of support from the same great knowledgeable team. The ability to send branded emails directly from Zoho Desk with correct SPF records to keep the email safe is also a great feature that I couldn't be without.
Minpunten:
Unfortunately the creation and customisation of the help desk and the posts within it come across as difficult to create and maintain even from the perspective of someone working in computer software. It is unclear what features are available for this and how they should be used to create a perfect self-service help desk to enable customers to get help immediately and free up time for agents to answer more complex and user specific problems.
Overwogen alternatieven: Freshdesk, HubSpot CRM en Zendesk Suite
Redenen om over te stappen op Zoho Desk: I was already a Zoho Mail user and it made sense to me to try to use all tools by the same company to keep everything more simple and make connecting two tools easier. This also meant less account creations and such.
Ana
Security Architecture Discipline leader in Spanje
Geverifieerde LinkedIn-gebruiker
Bankwezen, 10.000+ werknemers
Heeft de software gebruikt voor: 1+ jaar
Zoho Desk: easy to use, customizable, and evolving service desk suite
Opmerkingen: We looked at a few others (Salesforce, FreshDesk, and others) and were surprised by many of the features. There were many Zoho branded products and services available that seemed to work well during testing. The interface and mobile apps were fairly intuitive and we were able to get a fully functional demo up and running in a matter of hours without much trouble. We evaluated it with other software at the same time, so let's compare how long it took us to get it up and running and use it functionally with other systems.
Pluspunten:
The initial setup wizard worked smoothly. Navigation through the configuration menus is simple and intuitive. The customer access portal home page is in place and ready for further customization of content. A clean design that displays the functions that are needed at this time.
Minpunten:
The initial 14-day trial period is fine for "getting started", but trying to juggle a new set of desktop services and day-to-day work seems to work against the clock. A 30 to 45-day trial period would be excellent, as it allows you to become so familiar with the software that you are more willing to use it.
Overwogen alternatieven: Zendesk Suite
Redenen om voor Zoho Desk te kiezen: We are creating the first in-house service solution for the company. Having a managed solution to handle requests that other team members can monitor and resolve is much better than trying to handle email support requests that sit in an inbox with many other unrelated emails.
Overgestapt van: Freshdesk
Redenen om over te stappen op Zoho Desk: We are a growing company and we need to track our issues not only by the customer but also by specific serial number. We had a very rudimentary system to do this, but our size is pushing us to modernize to stay on top of everything. This system should help us.
Michael
CEO in VS
Geverifieerde LinkedIn-gebruiker
Informatietechnologie en -diensten, 11-50 werknemers
Heeft de software gebruikt voor: Gratis proef
Very easy to implement
Opmerkingen: It's positive and promising
Pluspunten:
It's very easy to implement. We are just starting to use this system, so there's not much to add at this point, but things look promising!
Minpunten:
It's not integrated with Microsoft products and services much...
Overwogen alternatieven: Zendesk Suite
Redenen om voor Zoho Desk te kiezen: Zendesk is very expensive at higher tiers
Overgestapt van: Zendesk Suite
Redenen om over te stappen op Zoho Desk: Price