Wat is intelliHR?
Our strategic HR platform helps you create a culture based on continuous feedback, enables performance by empowering employees and gives leaders real-time HR analytic insights like never before
- Centralize all employee data
- Seamlessly onboard new team members
- Automate and transform team performance processes
- Align, track and celebrate goals
- Develop culture with continuous employee feedback
- Customize engagement surveys and eNPS
- Self-service team details and compliance
Wie gebruikt intelliHR?
Managers, HR Teams, HR leaders, COOs, and CFOs at organizations who are ready to embrace a new way of managing, growing and developing their People, without the usual headaches of HR admin.
Waar kan intelliHR worden geïmplementeerd?
Cloud, SaaS, Web, Mac (desktop), Windows (desktop), Linux (desktop), Chromebook (desktop)
Over de leverancier
intelliHR Systems
Gevestigd in Brisbane, Australië
Opgericht in 2014
Telefonische ondersteuning
24/7 (contact met medewerker)
Chatten
Talen
Engels, Frans, Spaans
prijzen van intelliHR
Beginprijs:
US$ 3,90/maand
Ja, heeft een gratis proefversie
Ja, heeft een gratis versie
intelliHR heeft een gratis versie en biedt een gratis proefperiode. intelliHR heeft een betaalde versie vanaf US$ 3,90/maand.
Over de leverancier
intelliHR Systems
Gevestigd in Brisbane, Australië
Opgericht in 2014
Telefonische ondersteuning
24/7 (contact met medewerker)
Chatten
Talen
Engels, Frans, Spaans
Video's en afbeeldingen van intelliHR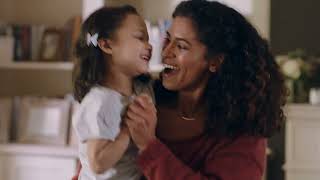 Vergelijk de kosten van intelliHR met soortgelijke producten
Functies van intelliHR
360-gradenfeedback
AI/machine learning
Aanpasbare sjablonen
Aanstellen (van personeel)
Actiebeheer
Beheer van functioneringsgesprekken
Beheer van onderaannemers
Benchmarking
Beoordelingen door collega's
Bibliotheek met HR-meetwaarden
Budgettering/prognoses
Communicatiebeheer
Compliance bijhouden
Dashboard
Doelen stellen en bijhouden
Doorlopend bijhouden van prestaties
Doorlopende feedback
Elektronische formulieren
Enquêtes en feedback
Enquêtes opstellen
Erkenning van medewerkers
Evaluatiecyclus tracken
Feedbackbeheer
Gegevens importeren en exporteren
Gegevensdetectie
Gegevensvisualisatie
KPI-controle
Mentorschap
Omzet bijhouden
Oriëntatieworkflow beheren
Payrollbeheer
Personeelsbeheer
Personeelshandboek
Prestatiebeheer
Prestatiemeetwaarden
Prognose
Pulse surveys
Rapportage en analyse
Schadevergoedingsbeheer
Strategische planning
Talentbeheer
Trainingsbeheer
Trendanalyse
Vaardigheden bijhouden
Vaardigheidsbeoordeling
Voortgang bijhouden
Vragenbibliotheek
Werknemersdatabase
Werknemersprofielen
Werkprognoses
Zelfbeoordeling
Zelfserviceportal
Alternatieven voor intelliHR
Kate S.
Practice Manager in Nieuw-Zeeland
Geverifieerde LinkedIn-gebruiker
Civiele techniek, 11-50 werknemers
Heeft de software gebruikt voor: 1+ jaar
Overwogen alternatieven:
Great product with excellent support
Opmerkingen: intelliHR assisted us to streamline and digitise our induction process and make it a more streamlined and user-friendly experience for new staff. It has also allowed us to automate many feedback processes that previously were very manual.
Pluspunten:
intelliHR is a very user-friendly platform that provides an intuitive user experience both for the administrator and also the team. It was very simple to get up and running and the support from both our account manager and also the support team in general, has been excellent since we joined. I appreciate the video meetings for quarterly reviews and opportunities to give feedback which can often feed directly into their development tasks.
Minpunten:
Not a downside as such but my only comment would be at times I want it to allow me to be able to do more myself than the system allows from a manipulation perspective but this is not a major issue and we have always found a work around solution or in future releases something has been updated.
Olga D.
Manager, People & Performance in Australië
Milieudiensten, 201-500 werknemers
Heeft de software gebruikt voor: 1-5 maanden
Overwogen alternatieven:
Perfect for our business needs
Opmerkingen: From the start when looking for a package and speaking to their sales team and directors through to meeting with [SENSITIVE CONTENT HIDDEN] who is our Implementation Manager. The support she has given us has been amazing and extremely positive and rewarding. They have helped us get where we needed to and more. The business now has a one stop shop that is streamlined for all of our HR needs.
Pluspunten:
From the beginning of searching for a product through to implementation and support intelliHR have been great. Nothing that we asked for was a problem and they were proactive in helping us with things we didn't even realise we needed.
Minpunten:
There has been nothing that has disappointed us so far.
Bronte M.
Manager People & Culture in Australië
Overheidsadministratie, 51-200 werknemers
Heeft de software gebruikt voor: 1+ jaar
Intuitive system and great customer service!
4
2 maanden geleden
Nieuw
Opmerkingen: The customer service I have received in all of my dealings with intelliHR have been nothing short of amazing. Whether it's a scheduled quarterly catch up or request for assistance - the team have been great to deal with, friendly, helpful and professional. I really like that the system is continuing to grow and has new features added regularly. It's been exciting to see features that we have enquired about or suggested then coming in to fruition at a late point. Working with a software/company that doesn't just say "No, we can't do that" and instead says "Let's look in to that for you" is such an awesome experience! intelliHR will always look for your "Why" to ascertain what it is exactly that you are trying to achieve - and to see how they can help you achieve it.
Pluspunten:
The system is very intuitive and therefore easy to learn/use. The interface is user friendly, easy to navigate and well though out. It's not "clunky" like some systems I've used in the past - and the self-service tiles are great and so easily accessible!
Minpunten:
The limitations surrounding some of the reporting functions can be frustrating, but I understand this is something that the intelliHR team are working on.
Helene G.
National Operations & HR Manager in Nieuw-Zeeland
Human Resources, 11-50 werknemers
Heeft de software gebruikt voor: 1-5 maanden
Great product, amazing service
Opmerkingen: The selling process was enjoyable, clear, friendly and profesional. The handover to our customer success team was seamless, so was the training. Go live day was just another day in the office and this speaks volumes on how smooth the whole process was. Rep in particular is a true professional, very knowledgeable in what he does, a great source of new ideas, and someone who has conspicuous improvement in mid which is great. And he is a lot of fun which is great! But I could probably say the same thing about every single person we have been in touch with so far. Great team, very reactive.
Pluspunten:
The fact that it is cleverly design with end users and HR professionals in mind. It isn't just a nice piece of kit that is clever technologically speaking and looks good. It is actually suited to HR needs, and to the reality of running an HR department within a business. I particularly how the "out of the box" intelliHR forms and workflows are set up but also how we can customize them to make them our own. The people we are in touch with in IntelliHR understand HR AND software. This sounds obvious but I find this is actually quite rare to find. I found most software solutions are often technical tools developed by geeks who don't know the reality of their client's environments.
Minpunten:
Would be great if we could edit forms once submitted.
Louise ferris F.
Cheif People Officer in Australië
Juridische dienstverlening, 201-500 werknemers
Heeft de software gebruikt voor: 2+ jaar
HRIS
Opmerkingen: Very positive we have both worked hard on developing this product
Pluspunten:
The analytics in the system was extensive and easy to use
Minpunten:
No Recruitment module and or LMS module and was something I was wanting