Helpt Nederlandse bedrijven al 15 jaar
bij het vinden van de juiste software
Wat is Zadarma?
Zakelijk telefoniesysteem zonder zware hardware en bedrading. Zadarma biedt VoIP, Cloud PBX, website-widgets, integratie met top CRM-systemen en nog veel meer. Vestig je lokale of internationale aanwezigheid met virtuele telefoonnummers vanuit 90 landen over de hele wereld vanaf slechts $ 2 per maand.
Wie gebruikt Zadarma?
Particulieren, het MKB, grote ondernemingen
Waar kan Zadarma worden geïmplementeerd?
Cloudgebaseerd
On-premise
---
Over de leverancier
Zadarma
Gevestigd in Bourgas, Bulgarije
Opgericht in 2006
Ondersteuning voor Zadarma
Telefonische ondersteuning
24/7 (contact met medewerker)
Chatten
prijzen van Zadarma
Beginprijs:
Niet door leverancier verstrekt.
Geen gratis proefversie
Geen gratis versie
Zadarma heeft geen gratis versie en biedt geen gratis proefperiode.
Prijsmodellen
Over de leverancier
Zadarma
Gevestigd in Bourgas, Bulgarije
Opgericht in 2006
Ondersteuning voor Zadarma
Telefonische ondersteuning
24/7 (contact met medewerker)
Chatten
Video's en afbeeldingen van Zadarma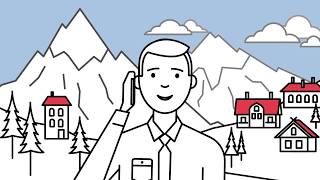 Functies van Zadarma
API
Audio-/videovergaderen
Automatic call distribution (ACD)
Automatische nummerkiezer
Beheer van verkooppipeline
Belgroepen
Beller-ID
CRM
CTI (Computer Telephony Integration)
Callcenterbeheer
Communicatie via meerdere kanalen
Communicatiebeheer
Contactenbeheer
Contactendatabase
Controle van oproepen
Conversies bijhouden
E-mailbeheer
Gegevens importeren en exporteren
Geïntegreerde communicatie
IVR en spraakherkenning
Integratie van sociale media
Integraties van derden
Kalender-/herinneringssysteem
Kalenderbeheer
Leadkwalificatie
Leads beheren
Meetwaarden voor call tracking
Mobiele toegang
Oproepen bijhouden
Oproepen doorsturen
Oproepen opnemen
Oproepen rapporteren
Oproepen routeren
Oproepregistratie
Oproepscripts
PBX
Rapportage en analyse
Rapportage en statistieken
SIP-trunking
SMS-marketing
Sms-berichten
Taakbeheer
Vergaderen
Videovergaderen
Virtuele extensies
VoIP
VoIP-verbinding
Voicemail
Voor meerdere talen
Waarschuwingen/Meldingen
Wachtrijbeheer
Workflowbeheer
Alternatieven voor Zadarma
Jhon Jaiver
Developer in Colombia
Geverifieerde LinkedIn-gebruiker
Marketing en reclame, 2-10 werknemers
Heeft de software gebruikt voor: 1-5 maanden
Bron van de reviewer
The best page for voip services and international number
Opmerkingen: Best of all, buy my number in the United States with a few steps and receive calls on my conventional phone is the best experience, to make calls also through voip applications you can use your conventional phone for everything.
Pluspunten:
They have a very easy-to-use platform, the number purchase sections are very intuitive and they complement with tutorials to be able to connect everything with your phone, it allows you to redirect calls and have your phone number in the United States among other countries very easily.
Minpunten:
I did not find any, it is very complete, perhaps you can expand the business to other services that are related to numbers and calls
Reactie Zadarma
vorig jaar
Thank you for your review, we appreciate your feedback. If there are any questions, please, contact our 24/7 online support.
Detailhandel, 2-10 werknemers
Heeft de software gebruikt voor: 1+ jaar
Bron van de reviewer
Vaule for money but some anoying quirks
Opmerkingen: The support is very limited but on the positive side (apoart from the few issues I have) I never need to contact them.
Pluspunten:
The subscription model is clear and not too expensive compared to the functionalities provided. We use Zadarma PBX to interactt with customers in Sweden.
Minpunten:
There are three annoying issues: 1. At unpredictable times we cannot reach a number we dial. After a few minutes this usually works again. Might be the number we dial is occupied, but the software does not show it. It just cancels the connection attempt. 2. We use SMS to respond to customers and for that having our local (virtual) number as the sender-id is crucial. Until some months ago this worked well with Zadarma via the web-portal (it never worked via the app, see #3 below), although Zadarma do not guarantee to send the virtual number as sender-id. Currently our virtual number is never used as sender-id by Zadarma. The sender-id that is used currently is 'Zadarma.com', which looks very unprofessional to my customers. Next to that my customers do not recognize the sms are not able to respond directly to my SMS-es anymore (the recipient cannot respond to the 'Zadarma.com' sender-id). Zadarma support just states that it is not guaranteed (to me 'not guaranteed' means it does not work all the time, but currently it NEVER works) which is quite unsatisfying. Especially this started after I was fully set-up with Zadarma so I also feel a bit locked in... 3. The Zadarma Android app supports multiple lines that can be switched on/of individually. The SMS function in the app however only sends SMS with sender 'Zadarma.com'. More than once my recipients just discarded of my SMS-es because they did not recognize the sender. I fear getting blacklisted because of this.
Reactie Zadarma
2 jaar geleden
Thank you for the valuable feedback. We are already working on SMS and soon replying from your number and SenderID setup will be available.
Heeft de software gebruikt voor: 1-5 maanden
Bron van de reviewer
Poor and Unreasonable Customer Service Initially
Opmerkingen: I was able to receive International SMS from Israel cheaply. The account verification process and the support ticket process are cumbersome and wearisome to pursue.
Pluspunten:
The Zadarma Projects provides cheap virtual numbers and free SMS reception service on those numbers. After much pushing and continued engagement, I was finally given good customer service.
Minpunten:
Zadarma numbers work on a monthly subscription basis. However, they will block use of certain features of your virtual numbers. This happened to me, creating a situation in which I was paying for a virtual number, but could not use the free SMS reception feature associated with it. For five days, the Zadarma support team refused to extend my subscription length to compensate for the time which they had blocked this desired features of my number. Interaction with the Support Team was extremely frustrating and slow. They would respond to me once in every 24 hour period, and their responses were unhelpful. They repeatedly said no in multiple ways to my requests. Once I gave up perusing the support team for compensation and asked to be referred to management, I was given excellent customer service. Management unblocked the desired feature of my number, and extended my subscription to one month from that day. The blocking of account features has to do with the Zadarma account verification process. They request the uploading of passports or ID cards. I uploaded my ID card on day one, and my passport on day three. Both were rejected. The ID card was rejected on day two for the stated reason that it was not a passport, despite the fact that account documentation requested a passport or ID card. The passport was rejected one day five for the stated reason that the file size was too small, despite the fact that no minimum file size limit was visible to me in my account documentation. It was only after requesting to be referred to management on day five that my account was verified with my uploading any additional documents.
Reactie Zadarma
5 jaar geleden
Dear Mr Ockrin, We regret to see that you have not been satisfied with our service. We believe that there must be a misunderstanding, since your phone number and the voice features connected to that number have never been blocked. As it is clearly written in the instructions, to activate the SMS reception on your number, we require you to upload a copy of your passport. This was done on your side 5 days after you have purchased the number. As soon, as the requirement for the activation of the SMS reception was fufilled, and you have uploaded the copy of your passport, we have enabled that feature on your number straight away. In addition, we have also extended your number for 5 extra days and we did not refuse to extend your subscription length. All of the chats between you and our Customer Service representatives show that your enquiries have been answered promptly and on time. Best Regards, Zadarma
Geverifieerde reviewer
Geverifieerde LinkedIn-gebruiker
Heeft de software gebruikt voor: 1-5 maanden
Bron van de reviewer
I soon came to appreciate how this VoIP contributes to efficient & economical business communication
Pluspunten:
Zadarma's range of supported VoIP features provides excellent value. In particular I find that their virtual number deals make sound business sense. By taking virtual numbers, small and medium size firms are able to compete on international markets in a way previously only open to large companies. For example, from my office in the USA I can open and run virtual offices in the UK, India, Russia and many other leading business centers. It saves a small fortune in office, personnel and travel expenses while tapping into growing markets. I also find their free cloud PBX (they also call it a business phone system) brings many benefits to both the employees who communicate through it, and customers who call the firm. Since they can receive calls on a desktop computer, IP phone and smart phone, or forward these calls to mobiles and landlines, those important business calls no longer get missed. In my experience, customers certainly appreciate a positive calling experience. This significantly increases the possibility of that customer placing an order and coming back again to make subsequent orders. Finally, there is no denying that the cost savings are a big attraction. It is hard for landline service providers to compete when they have to carry the heavy costs of phone cabinet and wiring installations and repair. This VoIP service seems to me to be a much more economical choice without compromising on call quality.
Minpunten:
I had some initial difficulties with the app setup but when I turned to their customer service they provided me with the help I need to quickly complete the setup. The way their app runs down the battery life was also an issue that bothered me. I contacted Zadarma and they reassured me that in the coming new version of their app they have taken care of this problem.
Juridische dienstverlening, 2-10 werknemers
Heeft de software gebruikt voor: 2+ jaar
Bron van de reviewer
The service and quality is good, While CS was poor for a while; however lately it was improved
Opmerkingen: easy to use, exception installation and application. moneywise is reasonable
Pluspunten:
Software, I mean the App for the I phone is great and easy to use. Softphone on the web is easy to operate, while the general menu is still confusing.
Minpunten:
While App is great , However, the functionality buttons should enlarged. The activation and tune in process is still quite complicated. Recently, during the reinstallation on a new ios device I've spent 30 min myself + another 15 min with a CS. Also, the general menu is too complicated and confusing; the simpler version , like Line2.com for instance is advised. Customer service, especially voice support must be improved.