Lokaal product
LearnLinq
Lokaal product
Wat is LearnLinq?
L&M Software anounced the release of Learlinq LMS. A new kind of LMS what can be identified by its usabillity and simplicity. LearnLinq is a powerfull solution for your Course planning, Compliance
Meer informatie
Management and Blended Learning but easy to work with. No implementation costs or training needed, you can start directly with LearnLinq from our website.
Minder informatie
Wie gebruikt LearnLinq?
Health Care organisations, industry, goverment organisations, off shore company's and construction.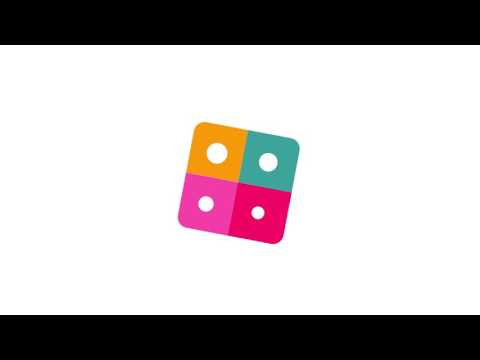 Twijfel je over LearnLinq? Vergelijk met een populair alternatief
Gratis versie
Gratis proefversie
Geen prijsinformatie gevonden
Gratis versie
Gratis proefversie
Waarom krijg ik dit te zien?
Alternatieven voor LearnLinq
Jan Willem
Account Manager in Nederland
Heeft de software gebruikt voor: 6-12 maanden
There are not many LMS systems weir you can start so easy without any implementation costs.
Pluspunten:
We didn't have a LMS before LearnLinq, we had our course administration in separate Excel sheets. We LearnLinq we can plan our courses now very simple. We don't use the personal learning portal of LearnLinq. We plan our employees and teacher directly from the Backoffice. Maybe next year we will enroll the personal learning portal to our employees.
Minpunten:
I would like to see more options in sending emails directly from LearnLinq to the students and teachers. I know it is on the roadmap but I hope it will be available this year.
Maurits
Customer Success Manager in Nederland
Heeft de software gebruikt voor: 1-5 maanden
Simple, easy to use and different learning portals for students, teachers and managers
Pluspunten:
For our company LearnLinq really helps that we can put the responsibility of training and education to the employees themselves. With the personal learning portal our employees can see now in one overview with trainings they have to do, or already have followed. There is also an agenda for the planning of classroom sessions.
Minpunten:
We miss some reports for the managers, it would be nice if they also have access to the results of his team. They say it is on the roadmap for the end of 2017.
Eric
partner in Nederland
Managementconsulting, 11-50 werknemers
Heeft de software gebruikt voor: 1-5 maanden
The LearnLinq solution is realy based on new architecture and is easy to implement and to use
Opmerkingen: Organisations who need to manage the skills of their employees based on their HR or learning vision and believes or driven by comliancy regulations, can really benefit from the LearnLinq solution. The solution fits to employees and managers who are self directing in learning and development and who take responsibility of their own development and future proof employability.
Pluspunten:
The look and feel of the cloud based LearnLinq solution is transparant, modern and user friendly. It is easy tot start with the solution. An large scale project to implement and to customize the solution is not necessary. It is enough to configurate the solution.
Minpunten:
The solution is still in development. Now it is not possible to assess the whole solution and to acertian the power of the solution as a whole compared tot the competitors.
Steven
Operations Manager in Nederland
Afdrukken en drukwerk, 501-1.000 werknemers
Heeft de software gebruikt voor: 1-5 maanden
For me the best Learning Management System to train small groups
Pluspunten:
LearnLinq is a basic LMS for courseplanning, compliance management and E-learning. We dont need a LMS with many features where you need consultancy or support all the time to work with it. LearnLinq works so easy and looks amazing with the google material design styling.
Minpunten:
Mmmm difficult to say. I know a lot of features are on the roadmap of LearnLinq and are expected this year. It would be nice for our company if they have some more dashboards or reports for our managers.
Paul
Training specialist e-learning in Nederland
Geestelijke gezondheidszorg, 1.001-5.000 werknemers
Heeft de software gebruikt voor: 1-5 maanden
A future proof (build on long term experience with earlier system / Edumanager) LMS.
Opmerkingen: Training overview for organisation, managers and employees. Supports use of blended learning.
Pluspunten:
Modern Look and Feel, modern ICT tools, easy to use and fast to implement, lots of nice features, Compliance management proof, certified great scorm player (for e-learning purposes), good overview for employees and managers where they stand in their personal development, partnerring with EasyGenerator (creating e-learning).
Minpunten:
Not ready yet for social learning, some functionality (available in the earlier system / Edumanager) still to be developed and implemented, reporting (dashboard) functionality should be much easier to maintain than in the former system (Edumanager)