Wat is Ashore?
Ashore is targeting the growing demand for improved collaboration between creatives and approvers with a powerful online proofing suite that improves the quality of approver feedback, automates approval workflows, and provides a proofing dashboard for every major filetypeall on a white-labeled platform.
Users of Ashore include creatives of all kinds: in-house design teams, marketing and creative agencies, print companies, and creative freelancers.
Wie gebruikt Ashore?
Built for creative agencies, freelancers and design teams, Ashore is a design approval system that automates the way clients receive, review and approve digital files.
Ashore - Details
Ashore
Opgericht in 2016
Ashore - Details
Ashore
Opgericht in 2016
Video's en afbeeldingen van Ashore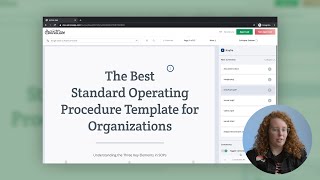 Vergelijk de kosten van Ashore met soortgelijke producten
Vanaf
US$ 45,00/maand
US$ 12,00/maand
N.v.t
N/A
Ashore - implementatie en ondersteuning
Ondersteuning
E-mail/helpdesk
Veelgestelde vragen/forum
Kennisbank
Telefonische ondersteuning
Chatten
Training
Live online
Documentatie
Video's
Functies van Ashore
API
Aanpasbare branding
Aanpasbare sjablonen
Activiteiten volgen
Activiteitendashboard
Archiveren en retentie
Auditbeheer
Audittrail
Bestanden delen
Bestandsbeheer
Bestandsconversie
Bestandsherstel
Bestandsoverdracht
Beveiligde gegevensopslag
Compliance bijhouden
Compliancebeheer
Configureerbare workflow
Contentbeheer
Controle van goedkeuringsbeheer
Digitale handtekening
Documentautomatisering
Documentbeheer
Documenten capture
Documenten controleren
Documenten genereren
Documenten opslaan
Documentenclassificatie
Documentsjablonen
E-mailbeheer
Elektronische handtekening
Formulierbeheer
Gegevens importeren en exporteren
Integraties van derden
Markeren
Offline toegang
Opmerkingen/notities
Optische lezers (OCR)
Prognoses
Rapportage en statistieken
SSL-beveiliging
Samenwerkingstools
Sjabloonbeheer
Slepen en neerzetten
Taakbeheer
Toegangsopties/machtigingen
Versiebheer
Waarschuwingen/Meldingen
Workflowbeheer
Zoeken in gehele tekst
Zoeken/filteren
Jodi W.
Project Manager in VS
Consumentendiensten, 2-10 werknemers
Heeft de software gebruikt voor: 1-5 maanden
Overwogen alternatieven:
Stand up and reliable proofing system
Opmerkingen: Love Ashore, out of all the proofing review systems we looked at, this was the one that stood out.
Our customer success manager from Ashore took all the time we needed to set it up and train out. Took a few days to figure the system out and start using it.
Pluspunten:
I love the ease of use for the admins, users and approvers. It took less than a few days to train out and figure out how to use the system. You can customize it with your logo and email address.
Minpunten:
I think their Help or Knowledge page could be revised with a bit more specific "how to's" and less videos.
Reactie Ashore
5 maanden geleden
Thank you very much for the kind words, Jodi! You're appreciated!
Geverifieerde reviewer
Owner & Mover in België
Geverifieerde LinkedIn-gebruiker
Marketing en reclame, Zelfstandig ondernemer
Heeft de software gebruikt voor: 1-5 maanden
Amazing white label solution
Opmerkingen: I haven't used Ashore that much since I've only gotten it recently. However so far everything has been great and I'm looking forward to using Ashore to improve my clients' experience even further! Definitely recommended.
Pluspunten:
Very important to note is that I was able to get my hands on Ashore for an awesome lifetime deal through AppSumo. Without it, I wouldn't have gotten it yet as it is quite expensive on a monthly fee basis. Though I'm sure it's worth it. What I love the most is that this isn't just a feedback solution, it's a fully WHITELABELED solution. Which already makes it 10x better for an agency than any other solution. Besides that, it has some amazing features already and they're still expanding this, so great stuff to come!
Minpunten:
I haven't found anything I don't like about Ashore yet. The interface is nice to use, support is quick. I had some small bugs at the beginning with setting everything up. But this was all resolved easily and quickly.
Reactie Ashore
5 maanden geleden
Thank you for the kind words!
Shade O.
Founder in VS
Geverifieerde LinkedIn-gebruiker
Informatietechnologie en -diensten, Zelfstandig ondernemer
Heeft de software gebruikt voor: 1-5 maanden
Gets the job done!
Opmerkingen: It helps me avoid the long and messy email chains when trying to get continuous feedback from a client on a graphic or other creative made.
Pluspunten:
Having all collaborators being able to add their reviews on a particular creative in a streamlined way is great! The ability for any proofs to then be downloaded by the client at the conclusion of the work is also great and saves time and effort looking for another tool to do so.
Minpunten:
The interface could use a bit of love but the functionality is definitely there! If we're going to be using the tool a lot - which is the case when you're going back and forth on a creative - then it's important to enjoy the tool. It looks somewhat bland from my point of view.
Charles T.
Local SEO Specialist in VS
Marketing en reclame, 11-50 werknemers
Heeft de software gebruikt voor: 1+ jaar
Great software!
Opmerkingen: Excellent experience. Still using the software and plan to continue!
Pluspunten:
The technical support was always excellent! No matter what we needed, He got it together for us. Highlt recommend this product!
Minpunten:
Some of the formatting and functionality was a little lacking, but for the price, it's unbeatable.
Geverifieerde reviewer
Marketing Producer in VS
Geverifieerde LinkedIn-gebruiker
Bankwezen, 201-500 werknemers
Heeft de software gebruikt voor: 1-5 maanden
Ashore best replacement for ProofMe
Opmerkingen: We used ProofMe and it went away. Ashore is the best option we found. It's simple and does what it says it does.
Pluspunten:
Ashore is a great value. It does exactly what it is supposed to without adding anything you don't need.
Minpunten:
Even though it's basic, the workflow can get a tad cumbersome.