Wat is Adverity?
Adverity is een datamanagementplatform dat is gespecialiseerd in datagestuurde marketeers om sneller en gemakkelijker waarde aan te tonen, door in een silo geplaatste gegevens om te zetten in bruikbare inzichten.

Door gegevensintegratie uit honderden bronnen te automatiseren, biedt het leverancier-agnostisch, end-to-end platform een enkel beeld van marketingprestaties in je hele bedrijf, waarbij de tastbare zakelijke impact van marketingactiviteiten wordt onthuld, en realtime mogelijkheden worden ontdekt om groei te stimuleren, met behulp van verbeterde analyses.
Wie gebruikt Adverity?
Adverity helpt bureaus en merken met belangrijke marketingactiviteiten met meerdere bronnen om hun data-uitdagingen aan te gaan.
Waar kan Adverity worden geïmplementeerd?
Cloud, SaaS, Web
Over de leverancier
Adverity
Gevestigd in Wien, Oostenrijk
Opgericht in 2014
Telefonische ondersteuning
Chatten
Beschikbaar in deze landen
Afghanistan, Albanië, Algerije, Angola, Antigua en Barbuda en nog 160 andere
prijzen van Adverity
Beginprijs:
US$ 1,00
Adverity heeft geen gratis versie. Adverity heeft een betaalde versie vanaf US$ 1,00.
Over de leverancier
Adverity
Gevestigd in Wien, Oostenrijk
Opgericht in 2014
Telefonische ondersteuning
Chatten
Beschikbaar in deze landen
Afghanistan, Albanië, Algerije, Angola, Antigua en Barbuda en nog 160 andere
Video's en afbeeldingen van Adverity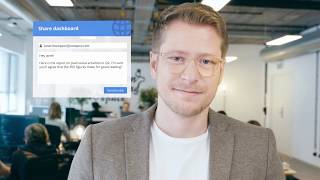 Vergelijk de kosten van Adverity met soortgelijke producten
Functies van Adverity
A/B-tests
AI/machine learning
API
Aanpasbaar dashboard
Aanpasbare sjablonen
Activiteitendashboard
Ad-hocanalyse
Ad-hocrapportage
Afstemmen en samenvoegen
Aggregeren en publiceren van gegevens
Auto-extractie
Belangrijke prestatie-indicatoren (Key Performance Indicators, KPI's)
Campagneanalytics
Campagnebeheer
Campaign tracking
Conversies bijhouden
Dashboard
Dashboards maken
Data warehouse software
Dataconnectors
ETL
Enkelvoudige paginaweergave
Extraheren van webgegevens
Functies en berekeningen
Gedragsanalyse
Gegevens importeren en exporteren
Gegevens opschonen
Gegevens vastleggen en overdragen
Gegevensbeheer
Gegevensdetectie
Gegevensextractie
Gegevenskwaliteitscontrole
Gegevenssynchronisatie
Gegevenstoewijzing
Gegevensverificatie
Gegevensverzameling via meerdere kanalen
Gegevensvisualisatie
Geplande en geautomatiseerde rapporten
Integratiebeheer
Integraties van derden
KPI-controle
Leads vastleggen
Marketing via meerdere kanalen
Meerdere campagnes
Meerdere gegevensbronnen
Metadatabeheer
Multi-channel attribution
Predictieve analyse
Prestatiemeetwaarden
Prognose
ROI-tracking
Rapportage en analyse
Rapportage en statistieken
Realtime gegevens
Toegangsopties/machtigingen
Tools voor gegevensanalyse
Trendanalyse
Visuele analyse
Visuele detectie
Waarschuwingen/Meldingen
Websiteanalyse
Widgets
Zoeken/filteren
Alternatieven voor Adverity
Matthew B.
Matthew Baldock in VS
Geverifieerde LinkedIn-gebruiker
Internet, 5.001-10.000 werknemers
Heeft de software gebruikt voor: 6-12 maanden
"The best platform to extract Data and Benefits at a good Price"
Opmerkingen: As a result of having access to Adverity's Datatap, we are able to create dataflows that cover all of our social media performance data, which we can then import into our own internal Database for use in dashboards and other analytics projects. This saved us a lot of money because we don't have to spend a lot of time developing new software to incorporate this data and keep the connections running, as well as giving us more time to view our data and share it with others. This allows us to fully understand the impact of our social media channels, so we can create better content and improve our social media strategy.
Pluspunten:
With Adverity I can control what data I am recovering, where it goes and what it is used for with its easy to use interface. Building custom reports, regardless of the platform the data comes from, is simple and typically never hits a technology snag. Many of its rivals do not provide these features. In addition to aggregation, programming and transformation parameters are also useful for extremely specialized data, such as scope.
Minpunten:
When there's a problem, we don't always get alerts right away. We always find that some problem is being worked on, but we don't know what it is. For the rest I have no more complaints about Adverity
Reactie Adverity
2 maanden geleden
Hi Matthew, Thank you for your detailed feedback, we really appreciate it! Pleased to know that you have found our solution easy to implement and the data you gain is instrumental in your daily activities, especially for streamlining your social media strategy. Many of our customers have benefited from customisations and our experts are consistently working on new features that will help refine daily processes. I have passed on your compliments and feedback to the Product Team. You may be interested in joining our Customer Focus Clinics, that are planned every 8 weeks. They are webinars that help our customers keep up to date on Adverity's solutions as well the opportunity to ask questions directly to our experts. If you would like to join, please reach out to your account manager! Many thanks, Samia from Adverity
Geverifieerde reviewer
Digital Marketing Manager in VS
Geverifieerde LinkedIn-gebruiker
Detailhandel, 10.000+ werknemers
Heeft de software gebruikt voor: 1+ jaar
An excellent low-code ETL tool
Opmerkingen: Furthermore, we are working with our fantastic account manager to create one-of-a-kind budget burn and workload forecasts by integrating our time tracking system and project management software.
Pluspunten:
Allows my non-data engineer marketers to extract and transform data without knowing Python. Supermetrics and similar technologies pull data, but there is still a significant data strategy around schema naming rules and labor to alter the data. When compared to using Google Sheets, Excel, or a visualization engine like Google Data Studio, Adverity allows us to standardize our data approach and schema across all our clients and accounts, saving us a ton of time and lowering the risk of human errors.
Minpunten:
The platform's user experience could be improved. It is not always obvious where to look for what you are looking for. It's complicated at first, but you quickly get the hang of it. I'd also like to see more template options. I wish the platform provided more administrative management features. However, they have already begun to incorporate these elements in general. It will be interesting to see how the platform's management capabilities evolve.
Reactie Adverity
vorige week
Hello, We appreciate your feedback! Pleased to know that you find our growing list of Connectors easy to implement within your team and the data you gain is instrumental for your client reporting. Our experts are consistently working on new features that will help refine daily processes for our customers. I have passed on your compliments and feedback to the Product Team. As you have experienced, our account managers work diligently with customers to understand their unique business requirements. We would encourage you to reach out to your account manager regarding sharing your experiences with Adverity in the form of a case study, that can help other customers in their Adverity journey. Many thanks, Samia from Adverity
Tina J.
Geverifieerde LinkedIn-gebruiker
Heeft de software gebruikt voor: Niet verstrekt
Bron: GetApp
Todd M.
Director, Social & Media Operations in VS
Marketing en reclame, 201-500 werknemers
Heeft de software gebruikt voor: 1+ jaar
Marketing Data and ETL Made Easy
Opmerkingen: We needed a flexible solution for automating the flow of data throughout internal tools and destinations inside our organization to ensure we are able to hit the needs of both internal analytics and custom analytics projects for our clients. Adverity has been essential in automating many of the tasks and tools we have internal to service our clients.
Pluspunten:
Adverity is both very flexible and very reliable - after looking at all the options in the ecosystem for connections to Martech/Adtech APIs for ETL, Adverity provided the most robust and flexible solution that fit our needs. As a part of our onboarding - Adverity created new integrations to some of our edge-case platforms that were not already integrated. When they first told me they would build any connections that we needed I was a bit skeptical, but after about 4 weeks of signing the contract, all of the platforms we needed were fully integrated and available in their product. We also needed some unique flexibility on the destination side and Adverity was able to build out a solution that fit our needs. Their support team is also incredible, it's very refreshing to have account managers assigned to your account that can provide technical assistance, when we have had some unique/complex transformation needs, our main contacts were able to help us with our transformation scripts directly without the need to send us to support.
Minpunten:
While Adverity does not provide the most aesthetic platform/UI currently available among other ETL tools, it is a testament to where Adverity spends their time and focus, making a very robust and flexible product. They are building out more documentation available inside the product, but sometimes documentation around unique cases/features can be a bit light.
Reactie Adverity
3 jaar geleden
Thank you very much for this great review, Todd! We are pleased to hear that our platform supports and enhances your marketing efforts and that you are happy with our support team. Cheers, Your Adverity Team
Geverifieerde reviewer
Principal Marketing Platforms Manager in Duitsland
Geverifieerde LinkedIn-gebruiker
E-learning, 501-1.000 werknemers
Heeft de software gebruikt voor: 1+ jaar
Extremely customizable and powerful tool for marketing data automation, with a steep learning curve
Opmerkingen: Automating marketing reports was a big challenge for us, given the size of the company and diversity of our marketing channels. Data has to be retrieved, cleaned up, unified, joined and exported to different visualization tools.
Adverity became an essential tool in our data chain, connecting to almost any marketing data source. We never encountered a situation where we couldn't implement the ETL we needed because of Adverity. And sometimes it helped us to replace other tools as well.
Pluspunten:
1. Very powerful and flexible. You can do almost any ETL-related operations. Transformation mechanism is powerful and marketing-oriented - some complex transformations typical in marketing can be done easily. Data can be retrieved from different sources, including Spreadsheets and email attachments - an unfortunate, but often occurrence in data automation :) Debugging, scheduling, cleaning up and joining data - everything is very powerful and imposes almost no limits. 2. High quality support. It doesn't happen often with complex technical products, but our requests are quickly understood and detailed help is provided. If it requires some technical fixes, they happen within reasonable time. 3. Quick implementation of new data connectors. Several times we asked to add support for a new connector, and it was implemented quickly and without extra cost - increasing the value we get out of the tool.
Minpunten:
Learning curve is substantial - understanding the logic of the product takes time and some technical skills. Some error messages are not explanatory and, again, require some experience with the product and technical knowledge. Documentation is still in development, and extra communication with support team is inevitable.
Reactie Adverity
3 jaar geleden
Thank you for taking the time to write us this great review! Cheers, Your Adverity team