Wat is Sellercloud?
Sellercloud is een e-commerceplatform dat online verkopers helpt de uitdagingen van omnichannel-verkoop aan te gaan. Van voorraadbeheer tot het publiceren van productfiches en orderverwerking, dit platform biedt je een eenvoudigere manier om aan de eisen van je bedrijf te voldoen en je bereik uit te breiden naar meer kanalen dan ooit. Met de meer dan 120 integraties kun je eindelijk je activiteiten stroomlijnen en je maximale groeipotentieel bereiken.
Wie gebruikt Sellercloud?
Middelgrote tot grote e-commercebedrijven die hun productcatalogi, voorraadbeheer en kanaalintegraties willen centraliseren op een robuust en functierijk groeiplatform.
Waar kan Sellercloud worden geïmplementeerd?
Cloud, SaaS, Web
Over de leverancier
Sellercloud
Gevestigd in Lakewood, VS
Opgericht in 2010
Chatten
Beschikbaar in deze landen
Verenigde Staten
Over de leverancier
Sellercloud
Gevestigd in Lakewood, VS
Opgericht in 2010
Chatten
Beschikbaar in deze landen
Verenigde Staten
Video's en afbeeldingen van Sellercloud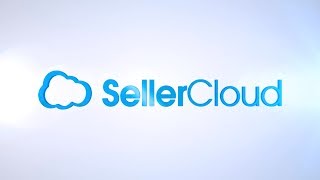 Vergelijk de kosten van Sellercloud met soortgelijke producten
Functies van Sellercloud
API
Beheer van meerdere kanalen
CRM
Catalogi samenstellen
Catalogiseren/categoriseren
Categoriseren/Groeperen
Contentbeheer
Contentbibliotheek
Database publishing
In- en uitchecken
Inkooporderbeheer
Integraties van derden
Inventarisatie
Itembeheer
Kanaalbeheer
Klantendatabase
Kosten bijhouden
Lay-out en design
Leveranciersbeheer
Maatwerk
Marketing via meerdere kanalen
Marktplaatsintegratie
Meerdere valuta's
Mobiele toegang
Nabestellingbeheer
Orderbeheer
Prijsbeheer
Productcatalogus
Productidentificatie
Prognose
Promotiebeheer
Rapportage en analyse
Rapportage en statistieken
Sjablonen
Streepjescodes/RFID
Vervoersbeheer
Voorraad bijhouden
Voorraadauditing
Voorraadbeheer
Voorraadoptimalisatie
Waarschuwingen/Meldingen
Websitebeheer
Workflowbeheer
Zoeken/filteren
eCommerce-beheer
Alternatieven voor Sellercloud
Joshua
Vice President in VS
Geverifieerde LinkedIn-gebruiker
Detailhandel
Heeft de software gebruikt voor: 1+ jaar
Fantastic platform capable of doing more than software 10x its price. Very pleased with it!
Opmerkingen: This software has opened up doors we did not think were possible to open for our company. We have seen massive growth since we implemented SellerCloud, and we are able to work more efficiently than ever before. When I say we have seen massive growth, I mean we have seen our sales about double where they were before we implemented SellerCloud. Though there are other factors that have contributed to this, one of the biggest factors has been our ability to increase our channel presence. Moreover, we are able to meet our increased production demands without a substantial increase in our HR overhead. Almost everything we do goes through the web. About .01% of our sales occur in person. We have to manage pricing, inventory, photos, and content for half a dozen different marketplaces. SellerCloud has made this process manageable and efficient. From hosted photos to predictive purchasing, SellerCloud has shown us that it has the ability to provide what we need. As I mentioned in another section of this review, SellerCloud worked with us to develop plug-ins that meet our unique needs. This is something we could not find with another solution provider. I would really like to see their service improve and their GUI get a little update, but this is a phenomenally great application overall!
Pluspunten:
My favorite thing about Sellercloud is their willingness and ability to customize the platform. For us, that meant building up the integration with Amazon custom and formatting the data that comes through in a way that is easy to use. They also built a custom invoice that makes it easier for our production team to fill orders accurately. Sellercloud has many integrations and features that I cannot even begin to touch on in 1,500 characters, but what I said about customizing the software to meet our needs is my top pick. This is a very robust and complex platform that I would highly recommend to a business that handles many online SKUs and orders from different sources.
Minpunten:
The GUI could use some work. This platform is very complex, and it shows all too well in the GUI. Once you get the hang of it, you are able to navigate the software pretty efficiently. However, there is a learning curve. For us, that learning curve was WELL worth it!
Mike
CEO in VS
Geverifieerde LinkedIn-gebruiker
Detailhandel, 51-200 werknemers
Heeft de software gebruikt voor: 2+ jaar
Best overall option for marketplace management
Opmerkingen: It allows you to manage, list and sell products across over 11 platforms simultaneously, it also allows you to manage the shipping of those orders directly through the application unlike other options such as ChannelAdvisor for a far cheaper price.
Pluspunten:
The features and flexibility are definitely what sets this product from the rest. I was able to work out access to our own database where all of the data sits so that I was able to vastly extend the abilities of Seller Cloud. There are also hidden features that you can request access to that may not be shown out of the box. For example, we set up seller cloud so that any incoming eBay order would look for inventory in an Amazon FBA warehouse and if there it would automatically create a fulfillment order to the customer at the correct shipping speed. It was able to do this with multiple Amazon accounts. This is just a small insight into available features.
Minpunten:
The old design was very un-intuitive and the new design is still missing some basic functionality. I haven't checked the new design in a few months, so it is possible that these issues have been resolved by now. Another issue that I have with the new design though is that a lot of data is dispersed over multiple tabs while I would like to view certain things together and I haven't seen the option to customize yet. I therefore still use the old design which is less intuitive.
Geverifieerde reviewer
Director of SEO/SEM in VS
Geverifieerde LinkedIn-gebruiker
Detailhandel, 51-200 werknemers
Heeft de software gebruikt voor: 1+ jaar
Great application...poor exicution
Opmerkingen: 3p integrations, and easy product management.
Pluspunten:
Integration with just about every 3p shopping site you know of and many you don't. Sellercloud has worked to integrate with many popular 3 shopping sites, and even can do drop ship Management. It is rumered that they are releasing a major update which with any hope will resolve the cons below
Minpunten:
Combersome, poor documentation, and not very user friendly. Every step you take within the application often takes 3 or 4 steps, and the obvious next step is generally not what you would expect.
Chris
Vice President of Business Development in VS
Automotive, 11-50 werknemers
Heeft de software gebruikt voor: 1+ jaar
Fantastic Cost-Effectice Multi-Channel eCommerce Software
Pluspunten:
Everything was smooth sailing from integration to adding new channels 2 years in. Seamless system to handle multi-channel eCommerce sales. Skustack Inventory Management system means nothing is ever not where is supposed to be, so order fulfillment is fast, easy, and customers are always satisfied. Sellercloud is always willing to look at new channels that we may be interested in adding. Customer Service is always willing to answer questions and is looking to solve problems within our workflow.
Minpunten:
Integration from one software to the other always takes some time, but I thought Sellercloud's intergration was quite intuitive. SC has two UIs, one of which is very easy to use, but doesn't have the same features available as the older one yet.
Reactie SellerCloud
2 jaar geleden
Hi Chris, We appreciate the time taken to leave this review and are happy to be able to provide you with tools that can facilitate the growth of your business. Your feedback is always welcome and as always, we will continue to develop and improve our features and services. Looking forward to further growth and success for your business!
Geverifieerde reviewer
President in VS
Geverifieerde LinkedIn-gebruiker
Heeft de software gebruikt voor: 2+ jaar
SellerCloud does what it is supposed to be doing
Pluspunten:
Supports many many channels. Stable system - rarely goes down, other than scheduled updates which are generally done during the off hours. Responsive interface/UI
Minpunten:
Lacking polish - can use some fine tuning that will just make use of the system easier and more intuitive. Reporting could be improved, more customizable and include more data points from external sources. Customer service / Tech support - Reps could be more helpful & caring, rather than just sending users through the loop a few times. Having said that I must add, that ultimately they usually do come through... Patience is required from time to time.