Wat is Google Docs?
Webgebaseerde app ontworpen om spreadsheets en documenten online op te slaan, te maken en te bewerken. Er zijn sjablonen, grafieken en opmerkingen beschikbaar.
Wie gebruikt Google Docs?
Het is een cloudgebaseerd documentbeheersysteem voor bedrijven van elke omvang, waarmee teams in realtime kunnen samenwerken, delen, bewerken, chatten en reageren op meerdere bestanden.
Google Docs - Details
Google
Opgericht in 2012
Google Docs - Details
Google
Opgericht in 2012
Video's en afbeeldingen van Google Docs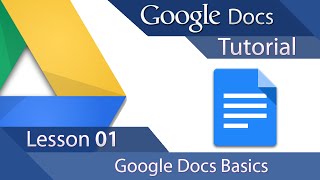 Vergelijk de kosten van Google Docs met soortgelijke producten
Vanaf
N/A
US$ 6,00/maand
US$ 10,00/maand
N.v.t
Google Docs - implementatie en ondersteuning
Ondersteuning
E-mail/helpdesk
Veelgestelde vragen/forum
Kennisbank
Telefonische ondersteuning
Chatten
Implementatie
Cloud, SaaS, Web
Android (mobiel)
iPhone (mobiel)
Functies van Google Docs
API
Aanpasbare branding
Aanpasbare sjablonen
Activiteiten volgen
Activiteitendashboard
Archiveren en retentie
Auditbeheer
Audittrail
Bestanden delen
Bestandsbeheer
Bestandsconversie
Bestandsherstel
Bestandsoverdracht
Beveiligde gegevensopslag
Compliance bijhouden
Compliancebeheer
Configureerbare workflow
Contentbeheer
Controle van goedkeuringsbeheer
Digitale handtekening
Documentautomatisering
Documentbeheer
Documenten capture
Documenten controleren
Documenten genereren
Documenten opslaan
Documentenclassificatie
Documentsjablonen
E-mailbeheer
Elektronische handtekening
Formulierbeheer
Gegevens importeren en exporteren
Integraties van derden
Markeren
Offline toegang
Opmerkingen/notities
Optische lezers (OCR)
Prognoses
Rapportage en statistieken
SSL-beveiliging
Samenwerkingstools
Sjabloonbeheer
Slepen en neerzetten
Taakbeheer
Toegangsopties/machtigingen
Versiebheer
Waarschuwingen/Meldingen
Workflowbeheer
Zoeken in gehele tekst
Zoeken/filteren
API
Aanpasbare sjablonen
Activiteiten volgen
Activiteitendashboard
Automatisering van bedrijfsprocessen
Bestanden delen
Bestandsbeheer
Bestandsoverdracht
Beveiligde gegevensopslag
Chatten/messaging
Databases maken
Documentbeheer
Documenten genereren
Documenten opslaan
E-mailbeheer
Eenmalige aanmelding
Gegevens importeren en exporteren
Herinneringen
Integraties van derden
Kalenderbeheer
Markeren
Notitiebeheer
Office Suite
Opdrachtenbeheer
Opmerkingen/notities
Plannen
Presentatietools
Priorisering
Prognoses
Projectbeheer
Projecten bijhouden
Projectplanning
Projecttijd bijhouden
Rapportage en statistieken
Realtime meldingen
Realtime updates
SSL-beveiliging
Samenwerkingstools
Slepen en neerzetten
Taakbeheer
Taakplanning
Taakplanning
Taakvoortgang bijhouden
Takenlijst
Teamchats
Voortgang bijhouden
Waarschuwingen/Meldingen
Workflowbeheer
Zoeken/filteren
Ho'omana nathan H.
Visiting Assistant Professor in VS
Geverifieerde LinkedIn-gebruiker
Hoger onderwijs, 5.001-10.000 werknemers
Heeft de software gebruikt voor: 2+ jaar
Not perfect as a word processor, but the gold standard for collaboration
Opmerkingen: Google Docs is the gold standard for document collaboration and sharing. You can send a link so that everyone always sees the latest file (instead of emails bouncing back and forth), you can give and get and accept feedback. Word is the better processor, but OneDrive is unreliable at best for filesharing and the collaborative features in OneDrive are just awful. For anything that will be seen by anyone but me, Google Docs is all I use.
Pluspunten:
Google Docs makes it SO easy to collaborate with others on documents, give, request, and incorporate comments, and share files that can be updated in realtime. For collaboration and sharing, Google Docs is the only platform I use.
Minpunten:
As a word processor, it doesn't have all the great features that Word has. It's not ideal for creating a new document if you need a lot of formatting options (ESPECIALLY tables, which are a nightmare in Docs). Luckily, you can always just upload a document you've created in Word to Docs and it does a pretty good job keeping formatting.
Khan md mohaiminul islam S.
Civil Engineer in Bangladesh
Geverifieerde LinkedIn-gebruiker
Civiele techniek, 201-500 werknemers
Heeft de software gebruikt voor: 2+ jaar
Bron: GetApp
Daily necessary app for documentations
5
2 maanden geleden
Nieuw
Opmerkingen: In one word I can say, it saves my time, I can easily create document files and start work from anywhere, by using the autosaving option, I never have to worry about saving, besides I can easily able to use from any device, collaboration with my team mates is very usefully to me. all documents can easily share with my group members. Integration with other Google products and 3rd party ap saves my time, which increases productivity.
Pluspunten:
Basically, Google DOCs is a Free tool, unlike Microsoft office can use it from anywhere, Beside it did not cost me any money. Real-time collaboration and syncing are very perfect from my end, any teammate can also work at the same time with us. Saving the changes is automatic, the chance of losing data is not here. I can easily access my documents from any remote place with my mobile and laptop. Software integration with other Google products is a productive option for us.
Minpunten:
Comparing with MS Word, Google Docs has some missing features option, it very hard to create in Google docs, and all the icons in Docs is little small, For the first couple of time its not ideal for me. After using some time I get used to it.
Oliver M.
Graduate Research Associate in VS
Hoger onderwijs, 2-10 werknemers
Heeft de software gebruikt voor: 2+ jaar
Overwogen alternatieven:
Google Docs: bulletproof collaboration, passable document/content generation
Opmerkingen: Collaborating on medium-length documents with multiple sections and moderately complex formatting is now a breeze in Google Docs. All team members can work on the same document in real-time with little fuss and few issues. Complex formatting may still require export to other software prior to final output. However, for the most part Google Docs just "works"
Pluspunten:
Intuitive layout, integration with other Google services/offerings and hosting in the cloud make Google Docs arguably the best way for small teams with far-flung members to quickly generate collaborative documents. Four years ago, using Google Docs to author, edit and review documents was a nonstarter due to missing features found in word processing software. Today, many such features have been implemented, such that quick and easy collaboration using Google Docs warrants overlooking remaining "holes" with respect to features.
Minpunten:
Working with long documents containing complex section-dependent formatting is still a huge issue. More flexibility in the definition and application of styles is in order. As is more granular control over numbered lists to allow section-based dynamic numbering of figures and tables, for example.
Kevin O.
Owner/Artist/Designer in VS
Geverifieerde LinkedIn-gebruiker
Kleding en mode, 2-10 werknemers
Heeft de software gebruikt voor: 2+ jaar
The Only Docs Program You Need
Opmerkingen: I am working on a poetry book, 2 novels, and more and was overwhelmed at my computer totally crashing just because I was using my open-source editor/etc program and would not only waste acres of time but actually lose works because it didn't save then up to the point of crashing. This program never crashes but if my browser freezes, when it unfreezes, I am exactly back where I was with zero loss. And...it is free. And Google! Love Google!
Pluspunten:
I can say immediately, that it is free! Moreover, I have been using an open-source program for decades that was the same and better than the most popular for all of my writing and document needs. I had not used Google Docs much, honestly, till the last couple of years as I thought it was perhaps too simple for my needs. Wow! I was wrong, wrong, wrong! It is a bit simpler, yes, but exactly what I need. Additionally, the fact that I don't ever have to save anything at all -- it is automatic, makes all the difference in the world. Online, offline, it is a writer's dream and equally great for business.
Minpunten:
On my tablet, it is easy to get into and write or edit but I cannot seem to find all the functionalities such as the fonts I need to change to for certain projects. I found it by accident after several minutes and then couldn't find it again. However, I am sure it is only because of the app on the tablet, which is totally new to me, and that I just need to familiarize myself more. On my pc/laptop, neither have that issue at all.
Maaz K.
Student in Pakistan
Geverifieerde LinkedIn-gebruiker
Computersoftware, 201-500 werknemers
Heeft de software gebruikt voor: 2+ jaar
Google Docs.
Opmerkingen: I love using Google docs, primarily for its ability to save file online which enables me to retrieve it anywhere and in any device just by logging in to my Gmail, and it offers almost all the vital editing tools that are offered in other prominent Word programs.
Pluspunten:
Google Docs is a good document manager for editing and reading word document. It is easy to use and is absolutely free. It saves docs on Google Drive and syncs with your Gmail id just like other Google apps, which makes you able to access your files from anywhere and any device just by logging in to your Gmail account. It also performs spell check of your documents and correct any mistakes. Yo can also conduct in-app google search about a word. It also has a great alternate word choice predictor that offers suitable words or synonyms when needed. You can also download documents to your device for offline access. It also support transcribing or voice typing. Along with that, it also counts the number of words in a document.
Minpunten:
I find Google Docs very useful and apt. The only bad thing about it that I personally observed is that when writing a docum6on Google Docs it saves to the server only and not to the device by default, which sometimes is annoying if you are trying to access that document in absence of internet connectivity.