Wat is Amplitude?
Amplitude is een toonaangevende web- en mobiele analyseoplossing met platformonafhankelijke tracking van gebruikerstrajecten, analyse van gebruikersgedrag en segmentatiecapaciteiten.
Ga verder dan cijfers over dingen als paginaweergaven en aantal klikken. Bekijk elk pad dat gebruikers nemen in één weergave en zoom in om de context en intentie achter hun acties te begrijpen.
Beantwoord complexe productvragen zoals: Welke activiteiten zorgen ervoor dat gebruikers terugkomen? Wat is de impact van je nieuwste release? Het gedragsplatform van Amplitude doet het zware werk.
Wie gebruikt Amplitude?
Ontworpen om bedrijven van elke omvang in de financiële, sportartikelen-, elektronica- en andere sectoren te helpen met retentietracking, gebruikersbetrokkenheid en meer.
Waar kan Amplitude worden geïmplementeerd?
Cloud, SaaS, Web
Over de leverancier
Amplitude
Gevestigd in San Francisco, VS
Opgericht in 2012
Chatten
Beschikbaar in deze landen
Verenigde Staten
Over de leverancier
Amplitude
Gevestigd in San Francisco, VS
Opgericht in 2012
Chatten
Beschikbaar in deze landen
Verenigde Staten
Video's en afbeeldingen van Amplitude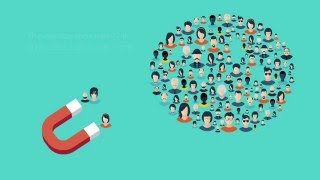 Vergelijk de kosten van Amplitude met soortgelijke producten
Functies van Amplitude
A/B-tests
API
Aanbevelingen
Behavioral targeting
Beheer van productgegevens
Campagnebeheer
Cohortanalyse
Conversies bijhouden
Customer journey mapping
Engagement tracking
Funnelanalyse
Gebruikersinteractie bijhouden
Gegevensvisualisatie
Klantensegmenten
Realtime rapportage
Tijd op site bijhouden
Volgen en analyseren van gebruik
Websiteanalyse
Alternatieven voor Amplitude
Jovan M.
Head of Marketing in Servië
Geverifieerde LinkedIn-gebruiker
Computersoftware, 11-50 werknemers
Heeft de software gebruikt voor: 1-5 maanden
Overwogen alternatieven:
Great software for product and customer acquisition analysis
Opmerkingen: Now we are using one tool instead of three tools in combination for the same thing.
Pluspunten:
With Amplitude, you can really dig very deep into the data you need. With this tool, you can measure both product and marketing metrics which provides you a holistic overview of everything you really need.
Minpunten:
Setting up events you want to track can be tough. The overall tool learning curve can take a lot of time. Sometimes problems can occur in UTM tagging.
Yaron K.
Co-founder in Israël
Computersoftware, 2-10 werknemers
Heeft de software gebruikt voor: 2+ jaar
Overwogen alternatieven:
The best tool for mobile app analytics - easy to deploy yet super powerful
Opmerkingen: The tool has allowed us to understand exactly how users are using the app and make critical business decisions based on this insight.
Pluspunten:
This tool is extremely easy to deploy yet extremely powerful - you can very easily monitor any aspect of your user's experience within the app, and use the web frontend to create amazing charts and graphs that give you full insight into the user's experience.
Minpunten:
The only thing I didn't like was that user properties are only updated when an event is triggered; I would love those to be updated independently.
Alaa E.
Technical Outsourcing Specialist in Jordanië
Informatietechnologie en -diensten, 11-50 werknemers
Heeft de software gebruikt voor: 2+ jaar
A powerful analysis platform that assists you in making the best decisions possible.
Opmerkingen: Amplitude has made it incredibly easy and intuitive to create analytics, display and discuss it, develop computed groups and parameters, and eliminate the need to write complex reports that are difficult to understand.
Pluspunten:
I enjoy the user interface and how it fits all of our demands for doing all of the functions; I also like that it includes the jobs of Brand Owner and Product Manager, as well as the numerous schemes that cover all project management pathways. I like that Amplitude allows us to exchange chart revisions and versions without having to save them and that we can create dashboards for our team to track crucial data in one place. It's simple to understand how to plot graph parameters consistently, which means you can quickly acquire enough fundamentals to answer simple charts and inquiries. I like that I can quickly build an ab test report and get the numbers as well as a high degree of confidence, which eliminates the need for us to copy the figures into another tool. Finally, using Amplitude, we can arrive at a true analysis.
Minpunten:
I did not test many hard problems because Amplitude is simple to learn, but I believe it needs more automation to eliminate manual work as much as possible, as we currently require a lot of manual effort, which I find cumbersome at times.
Geverifieerde reviewer
iOS Developer in VS
Geverifieerde LinkedIn-gebruiker
Computersoftware
Heeft de software gebruikt voor: 1-5 maanden
Good free plan but not many features.
Opmerkingen: Cheap analytics with a good set of features.
Pluspunten:
It is free the use and has a nice dashboard that is customizable. It has user profiles like Mixpanel but they are much harder to access as there is no searchable list of user profiles. Also has a real time stream of events.
Minpunten:
It has no where near the features of others like Mixpanel. Doesn't have an iOS app or any API to access your analytics data. Also there is no prebuilt dashboard like Flurry where you can get a general overview instead you have to create your own dashboards/charts. I will probably go with Flurry for free analytics for my next project and if you are looking for something better Mixpanel is probably the best out there but it is very expensive.
Geverifieerde reviewer
Software Engineer in VS
Geverifieerde LinkedIn-gebruiker
Computersoftware, 1.001-5.000 werknemers
Heeft de software gebruikt voor: 1+ jaar
Real-time Traffic and Clickstream Analysis Made Easy
Pluspunten:
The real-time aspect of Amplitude is what has caught my attention. All the events that we trigger from Front-end and back-end and how we send them to Amplitude help us understand the user journey on our application. The various dashboards that we can create like funnel, segment etc and doing analysis on a cohort of user based on segment is extremely helpful. The product itself is easy to use and the administrative tools are very helpful with allowing to block an event and provide definitions to make sure events that come in comply to them and our ability to discard them. The charts and monitors are easy to make and maintain and the ramp-up time is pretty fast for someone new to the platform. We used to use JS for Frontend but the tealium library was quite big in size and susceptible to blocking so moved away from using frontend library and use their backend API. Amplitude also helps us with user stitching so we get holistic overview of user's journey when use performs jobs on multiple devices
Minpunten:
With the dashboards, the time frame that we would like to use is limited. There is Las 30 days and custom date etc. but there's no way for one to do Month to date, week to date time selection which can limit how much the monitors are helpful. For complex scenarios, the Amplitude user-stitching sometimes merge users not supposed to do that so that should be improved. The cost of amplitude is also one of the concerns we have.