Wat is Personio?
Personio is toonaangevende HR-software voor het MKB in Europa. People Workflow Automation, de onlangs gelanceerde categorie van HR-software, maakt deel uit van de missie van Personio om bedrijven te helpen vertragingen te voorkomen en kansen te realiseren met geoptimaliseerde personeelsprocessen. Personio dekt alle HR-kerntaken, zoals personeelsadministratie, werving en loonadministratie, in één software en zorgt voor afdelingsoverschrijdende, geautomatiseerde processen, naadloze integraties en aanpasbare HR-rapporten.
Wie gebruikt Personio?
Personio is gespecialiseerd in kleine en middelgrote ondernemingen met 10 tot 2000 werknemers.
Waar kan Personio worden geïmplementeerd?
Cloud, SaaS, Web, Mac (desktop), Windows (desktop), Android (mobiel), iPhone (mobiel), iPad (mobiel)
Over de leverancier
Personio
Gevestigd in Munich, Duitsland
Opgericht in 2015
Telefonische ondersteuning
Chatten
prijzen van Personio
Beginprijs:
€ 3,76/maand
Ja, heeft een gratis proefversie
Geen gratis versie
Personio heeft geen gratis versie maar biedt wel een gratis proefperiode. Personio heeft een betaalde versie vanaf € 3,76/maand.
Prijsmodellen
Over de leverancier
Personio
Gevestigd in Munich, Duitsland
Opgericht in 2015
Telefonische ondersteuning
Chatten
Video's en afbeeldingen van Personio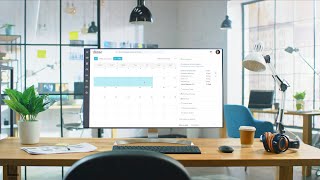 Functies van Personio
Aanstellen (van personeel)
Beheer van sollicitatiegesprekken
Beoordelingsbeheer
Bibliotheek met HR-meetwaarden
Careers-pagina
Dashboard
E-mailbeheer
E-mailsjablonen
Elektronische formulieren
Kalenderbeheer
Loonadministratierapportage
Mobiele toegang
Omzet bijhouden
Opslag hervatten
Oriëntatieworkflow beheren
Parseren hervatten
Payrollbeheer
Personeelshandboek
Prestatiebeheer
Profielen van sollicitanten
Rapportage en analyse
Samenwerkingstools
Schadevergoedingsbeheer
Sollicitantenbeheer
Sollicitatiegesprekken plannen
Taakbeheer
Tijd bijhouden
Tijd en aanwezigheid
Vacatures
Vakantie en verlof bijhouden
Verlof bijhouden
Volgen van sollicitanten
Werknemersdatabase
Werknemersprofielen
Wervingsbeheer
Workflowbeheer
Zelfserviceportal
Alternatieven voor Personio
Janosch F.
Human Resources Consultant in Duitsland
Geverifieerde LinkedIn-gebruiker
Computersoftware, 51-200 werknemers
Heeft de software gebruikt voor: 1-5 maanden
Excellent, powerful product, great customer service and support
Opmerkingen: If I had to name a benchmark for what the smoothest, most flexible and flawless software implementation process I ever have been part of was, it would be this. From the product itself (simple, clean, powerful) to the implementation management (competent, friendly, flexible, knowledgable) to the support and service (fast, helpful, invested) and finally the passive resources (helcenter, tutorials, technical documentation, customer information, release notes) this just rocks. I am very happy with it and can only recommend Personio further.
Pluspunten:
The functionalities are powerful and well implemented. All features are thoroughly thought through and integrate tight and seamlessly into each other. Whenever I came across something i wondered about there was a good reason for it to be this way and it came in handy when we needed it. So, the product itself is simply top notch. The Customer Service also is fantastic. We had an implementation manager who was understanding, helpful, progressively thinking and extremely well versed in the product. On top of it she was flexible and friendly. I can not imagine how it could have been better.
Minpunten:
I can not imagine much. Some of the Features (for example handling of training tracking or the recruitment part) could have some more features but than again, it is always a matter of keeping the balance between to much and lacking. This balance was always there and I appreciate that it is clear, that some areas of the product still are growing. For our use case everything we needed (and more) was there.
Thomas K.
Director HR in Duitsland
Geverifieerde LinkedIn-gebruiker
Juridische dienstverlening, 51-200 werknemers
Heeft de software gebruikt voor: 1+ jaar
A very good decision I am still proud of
Opmerkingen: Difficult. I like it! Had some experience with Workdays in the company before and was at the beginning a kind of sad that little business has not the budget for such software.
But now I am even happier because Personio not only is quiete as good - it is even better for small business purpose because it's less complex and allowes to stremline processes better for our needs.
Pluspunten:
It's HR Software with service for every employee, managers etc. - and so what I like most is, that nearly everybody likes to use it though we did not have much training effort. Big benefit (usualy) is as well, that Personio has an ongoing development nad gets even better every month.
Minpunten:
Some "improvements" - especially in design - are not really steps forward but seem to complicate work - but usually respective suggestions are heared and drawn into account.
Overwogen alternatieven: BambooHR
Redenen om over te stappen op Personio: Originally becasue Personio was the only Provider with servers lokated in Germany (it was the time of the new data protection rules). And it was real SAS while one of the other products (the European one) would have to be customized with big effort (and costs)...
Manuela N.
HR Manager in Duitsland
Informatietechnologie en -diensten, 11-50 werknemers
Heeft de software gebruikt voor: 1+ jaar
Review of 1 year with personio
Opmerkingen: all colleagues have an overview about their personal data and HR documents, they can see the absence of the team members (even with a exchange with our team calender) and the administration of holidays is quite easy.
Pluspunten:
It's really easy to use and implement the tool. And I really like the support material - you can find very good articles about each topic and question and if I cannot find the answer there - I get quick help from the support team
Minpunten:
some features are only provided on the basic level - but telling it to the support can help, one of my issues is now solved and a new standard in the protfolio. but it would be great to have the possibility to set a date when I want to send a message to a applicant.
Andreas F.
CFO / CIO in Duitsland
Design en ontwerp, 11-50 werknemers
Heeft de software gebruikt voor: 2+ jaar
Schlechter Service, sehr schlechte Performance und umständliche Bedienung
Opmerkingen: Ich würde Personio nicht wieder einführen im Unternehmen.
Pluspunten:
Grundsätzlich ist der Grundgedanke, alle Personalinformationen in einem Portal zu verwalten sinnvoll, jedoch nicht gut umgesetzt.
Minpunten:
- Sehr schlechte Performance (teilweise über 10 Sekunden, bis der Seitenwechsel fertig ist) - Umständliche Bedienung (eine Freigabe benötigt 7 Klicks um die Aufgabe als erledigt zu markieren) - Probleme kann man über die Hilfe melden - werden aber nicht bearbeitet, da dies nur der Admin darf - Antworten vom Service-Management sind ausweichend und werden nicht wirklich beantwortet - Mangelhafte Übersichtlichkeit (die Summe der noch zu verplanenden Tage sind nicht ersichtlich und müssen mühevoll zusammengesucht werden) - Verbesserungsvorschläge werden nicht umgesetzt, obwohl dies versprochen wurde
Anna Z.
Junior Finance Managerq in Duitsland
Financiële dienstverlening, 11-50 werknemers
Heeft de software gebruikt voor: 1-5 maanden
Great tool for monitoring all your HR related tasks
Opmerkingen: We have saved a lot of time preparing the pay rolls for our employees as we had to do it all manually before and now it's just a couple of clicks. We also use their documents storage and each employee knows where to find their important information instead asking the HR manager or look for it on google docs.
The benefits and time saving definitely outweigh the costs of this app.
Pluspunten:
The support is great. Everyone I have talked to on the phone was aways super nice and helpful. I also like the fact that they take your feedback seriously and suggest the things you mentioned to their product team and might implement solutions that will make the tool even better for you and your team.
Minpunten:
It's not easy to set up because it's very detailed- that's why you have an implementation manager to help you with that. I also have to use their support quite often when I want to change something, because I'm afraid that it'll adjust things I didn't want to change.
Overwogen alternatieven: BambooHR
Redenen om voor Personio te kiezen: Switched from an American to a German tool to align with GDPR rules and have more features.
Overgestapt van: Appogee Leave
Redenen om over te stappen op Personio: It's just superior to all the other tools out there.