Articulate 360
Wat is Articulate 360?
Articulate 360 is een bekroond abonnement dat alles heeft wat e-learningprofessionals nodig hebben voor het ontwikkelen van cursussen. Het omvat ontwerp-apps Rise 360 en Storyline 360, meer dan 7
Meer informatie
miljoen cursusmiddelen, een gebruiksvriendelijke app voor projectbeoordelingen, en live en on-demand trainingswebinars met experts uit de sector. En omdat het een abonnement is, wordt het voortdurend bijgewerkt met nieuwe functies en inhoud.
Minder informatie
Wie gebruikt Articulate 360?
Cloudgebaseerde e-learning-managementoplossing waarmee bedrijven van alle groottes op maat gemaakte en interactieve online cursussen kunnen creëren met sjablonen, tekens, foto's, video's, pictogrammen en meer.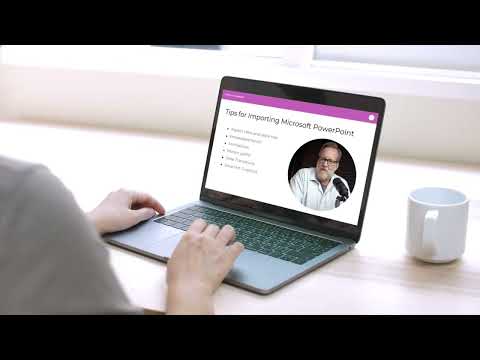 Twijfel je over Articulate 360? Vergelijk met een populair alternatief
Gratis versie
Gratis proefversie
Geen integraties gevonden
Gratis versie
Gratis proefversie
Waarom krijg ik dit te zien?
Alternatieven voor Articulate 360
Reviews over Articulate 360
Mari
Instructional Designer in VS
Geverifieerde LinkedIn-gebruiker
Computersoftware, 1.001-5.000 werknemers
Heeft de software gebruikt voor: 1+ jaar
Best authoring tool
Opmerkingen: I started by using Captivate and was not happy with the results. I found that the training I created and articulate looks more professional and was much easier to author.
Pluspunten:
Articulate has a suite of products that will serve any training needs. For a quick training with interactive elements, RISE is what you will need. For a more complex robust training, STORYLINE is best suited. Assets are robust and very numerous.
Minpunten:
The price point is a little high for an individual license. That being said, if that is the only drawback, it is very well worth the price.
David
Digital Content Co-Ordinator in VK
Hoger onderwijs, 1.001-5.000 werknemers
Heeft de software gebruikt voor: 2+ jaar
Overwogen alternatieven:
A satisfied Storyline 3 user
Opmerkingen: The hundreds of features mean I am continually learning new things despite having used the app for more than 5 years now. Everything seems very intuitive and help is always available.
Pluspunten:
The amount of help and resources available via the E-learning Heroes forum is truly impressive. You don't have to reinvent the wheel when you think of a desired feature as it has usually been done already and users quite happily upload their .story files for others to customise. Saves lots of time in development.
Minpunten:
Not much but you are slightly limited in how the player is customised, but this is a very minor issue.
Gerhard
Product Manager in Oostenrijk
E-learning, 2-10 werknemers
Heeft de software gebruikt voor: 2+ jaar
E-Learning Course Authoring - Quick'n'Easy
Opmerkingen: In general the use of Articulate 360 makes our live so easy when it comes to course authoring. We can build courses within hours, they Look great and on top of that are also responsive designed, so we can roll them out on any device.
Pluspunten:
Mostly we are using Articulate Rise because it is so easy to use and the courses look great. Rise can be used by almost everybody without any IT- or Design-knowledge.It's great that you can integrate interactive elements in form of drag and drop.For more complex courses Articulate storyline gives us the chance to fullfill almost every wish of our clients.You can export the courses in the most used elearning standards like SCORM or TinCan which is the base for importing in common LMS.
Minpunten:
I can't find any negative on this tool.It would be great to have the possibility to save personalized templates, but I think this is planned for the future.
E-learning
Heeft de software gebruikt voor: 2+ jaar
Great software but needs some serious updating
Opmerkingen: I have been an Articulate StoryLine user since it came out in about 2013. It took a while, but once I learned how to use it, I was able to create hundreds of amazing e-course modules and interactive games. It became one of my favorite software development tools allowing me to do things I never dreamed possible and really impressed (and expanded) my clients. Support was okay. But I never really had to submit a support ticket. Articulate has the best community and I was usually able to get the help I needed from moderators or other community members. However, I can relate to Chris' frustration. For example, StoryLine has the capability to execute javascript which greatly expands what you can do with it. But the stock answer when you have a javascript question is ... "Sorry, we don't provide support for javascript; perhaps someone in the community can help you out." Fortunately for me, there was always someone well versed with javascript that was willing to share their code. Recently, it is becoming apparent that StoryLine has some major shortcomings, and that Articulate has been slow in adding new features and enhancements in response to client requests. These include such things as a) inability to use with high-res monitors; b) no capability to e-mail results to admin or user; c) no feature to have background audio across all slides (see Chris' review); d) no capability to publish only HTML5 output; e) poor quality of HTML5 published output that does NOT work well on many mobile devices; f) no responsive design capability; g) no capability to send results to a database; h) very slow player response on timeline when synchronizing animations and no true scrubber; and several other issues. In Nov. 2016, Articulate released 360 which bundled all of their current programs into one annual subscription (which is way too expensive for us to even consider). StoryLine 2 as a stand-alone product is still available and Articulate claims that StoryLine 3 will be available sometime in 2017. However, whether SL3 will address the major shortcomings of us and others, remains unknown. Therefore, to meet our needs for course development in an ever changing technological environment, we are currently exploring alternative e-learning software development tools. Our leading candidate is Captivate 9. It appears to have all the features missing in StoryLine (and much more). Also, it appears that CP9 is a much better value.
Matt
eLearning Systems and Content Manager in VK
Management non-profit organisaties, 51-200 werknemers
Heeft de software gebruikt voor: 2+ jaar
Overwogen alternatieven:
Rapid development with high quality
Opmerkingen: Couldn't work without it. I use it daily. I've introduced it to several organisations I've worked for and it has allowed each to step up the quality of elearning experience provided. The review system cuts down on admin around receiving feedback from subject matter experts.
Pluspunten:
The learning curve on the software is very shallow. You can get p and running with it very quickly. However, the depth of advanced features means you can really make some powerful interactions and resources without being a 'coder'.
Minpunten:
As the software is very easy to use many people believe it will make them a great eLearning developer. It will, but that will come with experience.