Sage 100
Wat is Sage 100?
Sage 100cloud is een ERP-platform voor groeiende en middelgrote distributeurs en fabrikanten. Financiële informatie, supply chain, rapportage, analyse en samenwerking maken allemaal deel uit van de
Meer informatie
mobielvriendelijke oplossing. Financiële processen binnen het systeem zijn ontworpen om automatisch niet-geregistreerde transacties te detecteren, fouten en discrepanties te vinden, documentcorrecties te maken en bankafschriften en boeken af te stemmen.
Minder informatie
Wie gebruikt Sage 100?
Bedrijf met 50 tot 1000 werknemers. Meest geschikt voor productie en distributie.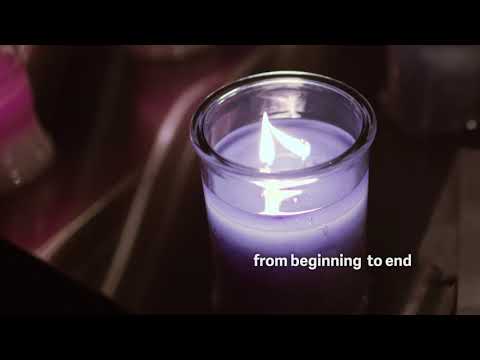 Twijfel je over Sage 100? Vergelijk met een populair alternatief
Niet beschikbaar in jouw land
Geen prijsinformatie gevonden
Gratis versie
Gratis proefversie
Geen integraties gevonden
Gratis versie
Gratis proefversie
Waarom krijg ik dit te zien?
Alternatieven voor Sage 100
Adam
SR Supply Chain, FP&A analyst in VS
Geverifieerde LinkedIn-gebruiker
Telecommunicatie, 501-1.000 werknemers
Heeft de software gebruikt voor: 2+ jaar
Good for small to medium business
Opmerkingen: It was a great overall experience and was simple enough for a smaller business to implement while still having the horsepower.
Pluspunten:
Having worked with a few erps, this is one of the cleanest UIs and has been a great experience with getting data out of it. The datacubes on the backend have been really good as well. Order allocation is clean and simple and has warehousing plugins that work well too.
Minpunten:
I really wish that price breaks and price levels worked better. It was very difficult to get the accurate pricing inputted to the system.
Blake
Ecommerce & Consumer Products Manager in VS
Geverifieerde LinkedIn-gebruiker
Mijnbouw en metalen, 11-50 werknemers
Heeft de software gebruikt voor: 2+ jaar
Overwogen alternatieven:
Huge improvements over earlier Sage products
Opmerkingen: We've been able to greatly improve how our manufacturing processes across various locations are reflected in our budgets and accounting practices. It's saved us thousands of hours per year in terms of extracting the data, manipulating it, and putting it back into Sage for final reporting. You can now do that within Sage 100.
Pluspunten:
Our organization moved from Sage 50 to Sage 100 and wow, what a difference! We thought Sage was the issue, but really the business had just outgrown the more base version of the software. Sage 100 can fully handle complex costing and processes present in a modern day manufacturing business. It can collect data at various nodes in the process and roll them up for budgeting and forecasting.
Minpunten:
We use a lot of agile software platforms on our sales and ecommerce side of the business, and Sage 100's API catalog doesn't really keep up with what's needed to move quickly in 2020.
Nichole
Settlements Administrator/Billing in VS
Vervoer/over de weg/per spoor, 201-500 werknemers
Heeft de software gebruikt voor: 2+ jaar
Decent Accounting Software
Opmerkingen: I've been using this program for 7 years in my current position. I process driver payroll and billing in a trucking and warehousing company. We use it daily in my department. Everyone seems to like it okay.
Pluspunten:
I like that you can save your favorites in one spot so you can easily get to the reports and functions you use frequently. Everything is straight forward so it's fairly easy to train new people on this program.
Minpunten:
I've had a lot of issues with if someone else is using the same area/module as you it doesn't warn you it just tries to do what you want and then just force closes yours and tells you after the fact. And then you're like what the heck where was I at in the process? So beware of that. Also connecting printers to this has been a total PITA on more than numerous occasions.
Renee
Senior Accountant and Head of Office Administration in
Fabricage van elektrische/elektronische producten, 11-50 werknemers
Heeft de software gebruikt voor: 2+ jaar
Bron: SoftwareAdvice
Fortunately this version has been upgraded
Opmerkingen: I work in the manufacturing industry, specifically a foundry in Chicago.
Several factors bias my experience with MAS90/Sage 100. I was introduced to the software with no training or reference guide because the woman before me left suddenly and without any documentation. In a certain perspective that speaks well of this product in that simply by internet research and experimentation, as well as a few call to our highly paid "Sage" support line, I have been able to work with the system adequately.
I would love to upgrade to a new version of this Sage product and imagine that it is very likely a much cleaner and straight forward operating system
For instance, the difference between reversing a check and simply reversing the G/L transaction are two different procedures and a third procedure to void a check that has never been issued is a different procedure entirely from voiding a check that you have placed a stop payment on. In a sense, these five distinctions would be ideal for a precise audit trail if the procedures themselves were not extremely complex and vague to distinguish.
The General Leger reports are clear and are in themselves user friendly in offering the opportunity to easily make accrued and adjusting entries.
I would certainly encourage anyone to investigate the newer versions of Sage in consideration of their industry specific needs.
We have not created a direct interface between our receivables data base "Exact" directly into MAS 90 due to the particular need to maintain specific Alloy/Customer information and our small company simply lacks the time and technical understanding to do so.
Again my situation is severely biased due to my particular circumstances and I believe a newer version of Sage may very likely be an excellent ERP.
Pluspunten:
If I can figure out a highly antiquated version of their product without internal direction and assistance, I suspect the newer versions of Sage can only be fat superior.
Minpunten:
A complete mire of ambiguity when it comes to the Accounts Payable component in this ancient version by Sage:MAS 90
Jason
Systems Specialist in VS
Vervoer/over de weg/per spoor, 51-200 werknemers
Heeft de software gebruikt voor: 2+ jaar
Great for Small Businesses
Opmerkingen: Sage 100 acts as the accounting system for our entire business. It's great for small businesses like ours.
Pluspunten:
We use Sage 100 for A/P, A/R, and G/L and those modules work great for our business. The interface is simple to use and customizable so you can see only the fields that are important to you. We've also built several import jobs to be able to import data from our other systems.
Minpunten:
My only complaint with Sage 100 is that it practically requires a third-party to help you implement and upgrade every so often. I wish the upgrade process was more intuitive and better documented so that a third-party would not be necessary.