Wat is UpWave?
Upwave is een productiviteitsplatform voor samenwerking aan projecten, innovatieprocessen en dagelijkse taken. Beheer je teams, projecten en taken op een visuele manier – allemaal op één plek. Werk met vooraf gedefinieerde taakborden en strategy canvases, zoals Business Model Canvas en SWOT. Tijd bijhouden, schatten en voortgang rapporteren. Maak externe medewerkers eenvoudig en veilig betrokken. De intuïtieve en gebruiksvriendelijke interface maakt het gemakkelijk om iedereen mee te laten werken – geen extra training nodig.
Wie gebruikt UpWave?
Bedrijfsteams die een productiviteitsoverzicht willen, waarbij gemak van onboarding, snelheid en eenvoud van communicatie centraal staan.
Waar kan UpWave worden geïmplementeerd?
Cloud, SaaS, Web, Android (mobiel), iPhone (mobiel), iPad (mobiel)
Over de leverancier
UpWave
Gevestigd in Oslo, Noorwegen
Opgericht in 2016
Telefonische ondersteuning
Chatten
prijzen van UpWave
Beginprijs:
€ 4,00/maand
Ja, heeft een gratis proefversie
Geen gratis versie
UpWave heeft geen gratis versie maar biedt wel een gratis proefperiode. UpWave heeft een betaalde versie vanaf € 4,00/maand.
Prijsmodellen
vraag een gratis proefversie aan
Over de leverancier
UpWave
Gevestigd in Oslo, Noorwegen
Opgericht in 2016
Telefonische ondersteuning
Chatten
Video's en afbeeldingen van UpWave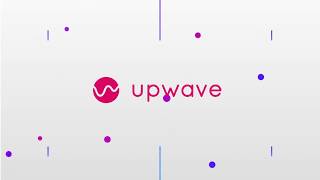 Functies van UpWave
Aanpasbare sjablonen
Activiteiten volgen
Bestanden delen
Brainstormen
Communicatiebeheer
Documentbeheer
E-mailbeheer
E-mails omzetten naar taken
Gantt-/tijdlijnweergave
Ideeënbeheer
Kalenderbeheer
Kanban-bord
Mobiele toegang
Notitiebeheer
Percentage-voltooid bijhouden
Plannen
Portefeuillebeheer
Projectplanning
Rapportage/projecten volgen
Samenwerkingstools
Sjabloonbeheer
Subtaken maken
Taakbeheer
Taakplanning
Taakvoortgang bijhouden
Taken bewerken en bijwerken
Taken importeren
Taken labelen
Tijd bijhouden
Visualisatie
Voortgang bijhouden
Waarschuwingen/Meldingen
Workflowbeheer
Alternatieven voor UpWave
Geverifieerde reviewer
Recruitment Solutions Consultant / Sales in India
Geverifieerde LinkedIn-gebruiker
Computersoftware, 51-200 werknemers
Heeft de software gebruikt voor: 1+ jaar
One of the most user friendly task management tools out there!
Opmerkingen: We were looking for a tool to keep a track of all our tasks and the person responsible for them. Now we are on top of our delevirables and we can even estimate how much time a simillar task would take in the future.
Pluspunten:
The software is extremly easy to figure out and intuitive. Tasks can be assigned to an individual or to a team in a few clicks. Their neat UI with different color theme for tasks of different priority make it very easy to find the most pressing tasks first. We now have a much better idea of what our employees are spending their time on and their effeciency at completing tasks
Minpunten:
The platform is quite simple and easy to use, and this is one of its strengths. However, it does lead to it missing out on features that are available with more established players like Asana.
Geverifieerde reviewer
CEO in Noorwegen
Geverifieerde LinkedIn-gebruiker
Managementconsulting, 2-10 werknemers
Heeft de software gebruikt voor: 1+ jaar
Bron: GetApp
Easy to use and powerful alternative for project managment & collaboration
Opmerkingen: We use the product for day-to-day projects internally and towards clients across a wide variety of different project types. Upwave have preformed great in all areas where we have used it, and we are looking forward to the upcoming features as well.
Pluspunten:
The flexibility to create all the boards that you like, and the ability to combine custom rows and columns makes the tool flexible and clean. Also, some great templates add to the impression as well
Minpunten:
The lack of a GANTT-chart option and a portfolio overview solution is kind of limiting, but I know the team is working on this.
Overwogen alternatieven: MeisterTask en Trello
Redenen om voor UpWave te kiezen: Cost, ease of use, ability to use both rows and columns+++
Overgestapt van: Trello
Joseph
Senior Front End Developer in VK
Informatietechnologie en -diensten, 1.001-5.000 werknemers
Heeft de software gebruikt voor: 1+ jaar
Inferior alternative to Trello
Opmerkingen: My employer switched from Trello to Upwave when Trello decided to restrict the product's use of collaboration to an unsustainable pricing plan. This was a sad transition, as Trello was (and probably still is) a joy to use, but strongly impacted the main benefit of using it. The difference between Trello and Upwave was pretty evident immediately when I couldn't click-and-drag around the board as effortlessly. The keyboard shortcut of holding the space bar is not obvious, and it really should "just work". Then, there's the board rows. At first, the idea of a multi-axis board sounded great, but when I used it on a project, it quickly became a hard-to-navigate board full of empty space. This was especially evident when trying to conduct an Agile board with Upwave, something I quickly abandoned when it came time to set up a new sprint. There's a few smaller sources of frustration. Within cards, I also found the lack of tooling for rich text frustrating, and led me to the massively-complicated but extremely-capable Notion. I find the action of marking a card as "Complete" annoying, as there's usually a column for completed items, and this seems like a duplicated effort. In conclusion, I would absolutely only recommend Upwave as an alternative to Trello when the pricing hits hard. Otherwise, I wouldn't.
Pluspunten:
Being able to silo information to specific items
Minpunten:
The User Experience when navigating a board or adding details
Tamir
Producer in Slovenië
(Bioscoop)films, 2-10 werknemers
Heeft de software gebruikt voor: 1-5 maanden
Best project management tool for small business
Opmerkingen: We're very happy to have found Upwave and we find it worth the cost.
Pluspunten:
After trying out countless online project management tools, we finally found exactly what we need in Upwave.
Minpunten:
We didn't find Upwave to be lacking in any critical areas and we're sure it will only get better with time.
Overwogen alternatieven: Trello, Kanban Tool en Asana
Redenen om voor UpWave te kiezen: Trello was too complicated to use
Overgestapt van: Trello
Redenen om over te stappen op UpWave: Upwave was the most straight-forward, clean looking and easy to use software for small to medium businesses.
Bankwezen, 51-200 werknemers
Heeft de software gebruikt voor: 6-12 maanden
Maximum Collaboration
Opmerkingen: Upwave became the one stop shop for collaboration and tracking progress on projects. Also, the customer service team has been very helpful, offering tips so we are able to maximize functionality and productivity.
Pluspunten:
Upwave has replaced all of our other organizational software tools, and it has become a center for continuous improvement and innovation. The clean interface promotes accountability and drives issue resolution. Also, it is the perfect tool for managing stakeholder engagement. There is never any confusion because of channels of communication. As a result, our project teams have become much more efficient and productive.
Minpunten:
The customer service team at Upwave addressed any complaints I had, tailoring the software to meet the needs of our team.