Wat is Clinked?
Clinked stroomlijnt klant- en teaminteracties in een whitelabel, veilig en mobiel portal. Clinked wordt gebruikt door bedrijven in verschillende sectoren en biedt functierijke portals die een high-touch merkervaring bieden aan je klanten en tegelijkertijd de communicatie, beveiliging en processen voor je klantgerichte teams verbeteren. Belangrijke portalfuncties zijn het delen van bestanden, geïntegreerde groepschat, taakbeheer, discussieforums, teamagenda's, mobiele app met logo en meer. Meld je vandaag nog aan voor een gratis proefperiode van 10 dagen.
Wie gebruikt Clinked?
Cloudgebaseerd platform voor bedrijven dat is ontworpen om kleine tot grote bedrijven te helpen bij het beheren van sociale samenwerking, het delen van bestanden, online documenten en projecten met integratie van Google-apps, en meer.
Waar kan Clinked worden geïmplementeerd?
Cloud, SaaS, Web, Mac (desktop), Windows (desktop), Linux (desktop), Android (mobiel), iPhone (mobiel), iPad (mobiel)
Over de leverancier
Rabbitsoft
Gevestigd in Cambridge, VK
Opgericht in 2008
Telefonische ondersteuning
24/7 (contact met medewerker)
Chatten
Over de leverancier
Rabbitsoft
Gevestigd in Cambridge, VK
Opgericht in 2008
Telefonische ondersteuning
24/7 (contact met medewerker)
Chatten
Video's en afbeeldingen van Clinked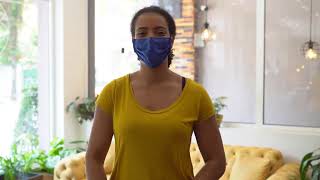 Vergelijk de kosten van Clinked met soortgelijke producten
Functies van Clinked
Aanpasbare branding
Aanpasbare sjablonen
Activiteit-/nieuwsfeed
Activiteiten volgen
Activiteitendashboard
Archiveren en retentie
Audittrail
Beheer van vergaderingen
Bestanden delen
Beveiligde bestandsweergave
Beveiligde gegevensopslag
Catalogiseren/categoriseren
Chatten/messaging
Communicatiebeheer
Compliance bijhouden
Contactenbeheer
Contentbeheer
Discussies / forums
Documentbeheer
Documenten opslaan
Documentenclassificatie
Elektronische formulieren
Encryptie
Evenementenbeheer
Gebruikersprofielen
Gegevensbeveiliging
Groepenbeheer
Kalenderbeheer
Kennisbankbeheer
Klantenportal
Mobiele toegang
Realtime chatten
Realtime meldingen
Realtime synchronisatie
SSL-beveiliging
Samenwerkingstools
Sociale promotie
Taakbeheer
Tekstbewerking
Toegangsopties/machtigingen
Versiebheer
Waarschuwingen/Meldingen
Workflowbeheer
Zelfserviceportal
Zoeken in gehele tekst
Zoeken/filteren
Alternatieven voor Clinked
Alexander R.
Project Development Officer in VK
Geverifieerde LinkedIn-gebruiker
Milieudiensten, 2-10 werknemers
Heeft de software gebruikt voor: 6-12 maanden
Great and versatile platform
Opmerkingen: The Clinked team is very helpful and are professional in all of their interactions. We have enjoyed our use of the Clinked platform for our business and will continue to recommend the company.
Pluspunten:
Clinked allows you to share files and create content easily within a team. They are also able to create a private cloud which can be used for many different purposes tailored to your business.
Minpunten:
Our private cloud is highly functional, yet is difficult to customise from our (customer) end. I would appreciate increased flexibility and customisation from within the platform.
Alex S.
Managing Partner in VS
Geverifieerde LinkedIn-gebruiker
Rechtspraktijk, 2-10 werknemers
Heeft de software gebruikt voor: 1-5 maanden
Love it!
Opmerkingen: We had been managing our client communications via email and a series of forwards and bcc's. We had been managing our drafts via links to the cloud. Now, all of that is in a streamlined and unambiguous format. No more checking in with a team member to make sure we're talking about the same draft, and no more messy email threads with information we might only need to know.
Pluspunten:
I've been looking for a one-stop-shop solution, and I've finally found it with Clinked! Seriously, this hunt has been a long time in the making. As an attorney, I need a way to keep my discussions, thoughts, and documents organized and secure. I have not been able to find a solution as clean as this one. All the other solutions fall short by either failing to hit a specific need or having sloppy execution. The white-label feature is a great add; clients experience the portal as an extension of our brand, which removes some of the hesitancy when you tell anyone to add a new tool. I also love the notification digest feature. We get pretty busy, and I need to be updated on what's going on in my firm, but I'd drown if I get every notification immediately. There's another tool in the Clinked feature set that I've been itching to use but haven't had the time to play with: document annotations. Clinked loads a preview of the documents you upload to the portal, and their preview feature offers ways to notate the record and dynamically update what is served to others with access to the record. I keep thinking I'm done talking about Clinked as I write this review, then I think of another feature that excites me, so I'll leave this one final feature I can't get enough of — the linking. Clinked offers ways to have discussions, schedule tasks, calendar events, upload docs, and share notes. Each of these features permits links, and when you go to enter links, it gives you an organized li
Minpunten:
The bad stuff about Clinked isn't a deal-breaker by any means, but there is some room for improvement. The help videos feel more like marketing videos, and sometimes you need to intuit your solution because there are gaps in the help docs. The gaps aren't significant. They are primarily things like how to combine certain features to get the desired outcome. The only other thing that I wish was different was the UI. Everything is organized well but looks dated, kind of like an internal company server. I don't think the fix needs to be too complicated; sure, they could redesign it themselves, but I'd settle for the ability to add our own CSS. All-in-all, the good far outweighs the bad, but hopefully, this comment serves as food for thought for Clinked.
Johanna L.
Director in VK
Heeft de software gebruikt voor: 6-12 maanden
Great Company!!!
Opmerkingen: Easy to use and it always feels secure with you guys. I really like that all information can be kept in one place.
Pluspunten:
easy to use
Minpunten:
none
Jackie R.
Head Of Sales Marketing in Filipijnen
Geverifieerde LinkedIn-gebruiker
Design en ontwerp, 2-10 werknemers
Heeft de software gebruikt voor: 1-5 maanden
Client Portal branded for your Business
Opmerkingen: Overall, Clinked is a very promising software for Branded / White Labelled Client Portals. It has a very enterprise look and feel. It has a mobile app which you can request for white label as well, but for a more hefty one time pricing. The features are very spot on for a client portal which is sharing of information, files, and communication with your clients all in one place. Gone were the days that people rely on emails, communicators, all communications can now be done through a single portal and our business looks more professional and organized.
Pluspunten:
What I liked the most about the software is that the interface is very clean, very organized, and very user friendly. We were able to rebrand the entire customer portal in just a few minutes with our own logo, custom domain name, favicon, and headers for each group / client. Just love how I can embed Google docs into the portal, embed media from external websites like Youtube, Vimeo, Fleeq, Brandquiz, etc. We even have access via their mobile app! Our existing and new clients love it so much!
Minpunten:
What we liked the least about Clinked is that there are no integrations to other software that we currently use. The only integration is Adobe Sign which we don't have. Further, the storage limitations for the plan we bought is very limiting, so a lot of the users are suggesting integrations with Google Drive, Onedrive, etc. The member limitations is also a setback as we need to constantly check for available licenses given the limit on the licenses.
Benjamin P.
CEO in Frankrijk
Schoolleiding, Zelfstandig ondernemer
Heeft de software gebruikt voor: 2+ jaar
Clinked a collaborative tool to be used on your mobile, tablet or your desktop/laptop
Opmerkingen: I do use it with my customer, anythings are in one place, easy to set up.
Mobile (IOS and Android) are available.
Chat can be written in the app, so you are alerted from the app...just great.
Store, share information, a dashboard to see in a glinch which pages are filled in, which document are uploaded and who did!
Pluspunten:
easy to set up, everything you want to share or upload is in your hand, thanks to the mobile app for Tablet, Phone, Desktop...design what you want, embed information in your pages in your groups, share with dedicated people! Plus : a project management (collaborative tool), but not for Project Management (like a Gantt, task attribution...
Minpunten:
I faced troubles with some of my clients email (the CLINKED firewall did not accept them!) Hard to have a quick response less than 7 days! Did not find out how to sync my Google Calendar with my events (maybe it does not exist..)