Deltek Costpoint
Wat is Deltek Costpoint?
Costpoint biedt overheidscontractanten uitgebreide functies voor projectmanagement, boekhouding, arbeid, rapportage en compliance, zodat je precies beschikt over de capaciteit die je nodig hebt om de
Meer informatie
efficiëntie te verhogen en de winstgevendheid te verbeteren. Het werd speciaal gebouwd voor overheidscontractanten, is door duizenden overheidscontractanten ingevoerd en heeft het vertrouwen verdiend van federale instellingen en hun accountants.
Minder informatie
Wie gebruikt Deltek Costpoint?
Projectgebaseerde bedrijven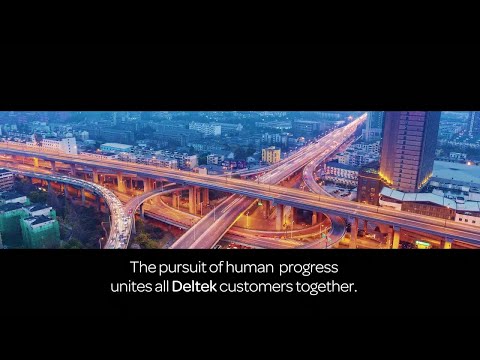 Twijfel je over Deltek Costpoint? Vergelijk met een populair alternatief
Niet beschikbaar in jouw land
Geen prijsinformatie gevonden
Gratis versie
Gratis proefversie
Geen integraties gevonden
Gratis versie
Gratis proefversie
Waarom krijg ik dit te zien?
Alternatieven voor Deltek Costpoint
Reviews over Deltek Costpoint
Geverifieerde reviewer
Sr. Laboratory Technical Writer in VS
Geverifieerde LinkedIn-gebruiker
Leger, 5.001-10.000 werknemers
Heeft de software gebruikt voor: 2+ jaar
Easy-to-use program for tracking hours worked.
Opmerkingen: I used this program daily to track my hours worked for each pay period. It was pretty easy to use and did not take much time out of my day.
Pluspunten:
This program was very simple to use to track your hours worked. It was efficient, easy, and did not take much time to learn or to use it daily.
Minpunten:
I cannot think of anything specific that I disliked about this program.
Jamie
Director of Business Systems in VS
Informatietechnologie en -diensten, 51-200 werknemers
Heeft de software gebruikt voor: 6-12 maanden
Overwogen alternatieven:
Cumbersome
Opmerkingen: Overall, I wish the system retained it's functionality with an easier to use interface. The reporting in the Costpoint system should be more customizable without having to be a report writer and be forced to use the business intelligence module to build reports from the ground up.
Pluspunten:
The system can do almost anything you want it to in terms of setup. There are more options and specifications than any one company could ever need or want.
Minpunten:
Because the system is so customizable from an admin side, it becomes very cumbersome. A single update needs to be made in multiple screens in order for it to show up everywhere and be accessible to everyone. The User Interface is complicated for everyday users and troubleshooting issues is difficult and time consuming because of all the areas where there could be an issue.
Bankwezen, 10.000+ werknemers
Heeft de software gebruikt voor: 2+ jaar
Deltek Review
Opmerkingen: It is an ok system overall but there needs to be a huge update to the system to compete with it's competitors. The strong point is that most government contractor are using Deltek Time and Attendance since it is engineered for this industry so people are more likely to get the HRIS system to integrate easily with timesheets.
Pluspunten:
The system has a pretty easy interface to enter in basic information such as personal information, checking, tax information, and updating benefits. The ESS system once setup, it is pretty great for the employees as they can choose benefits through open enrollment, update tax information and update their address information. The reporting is simple for standard reports and can be easily pulled in excel format so you are able to manipulate the spreadsheets.
Minpunten:
The software is very outdated and has not been updated in several years. Other systems are light years ahead of this system as it looks like it is from the 1990's. The custom reporting is very clunky and hard to create any of these reports as there are many files to look into and no intelligent search functions. You can only pull the reports in excel format so there not other options such as CSV and PDF. The ESS section is also out of date and not very integrative to the HRIS system. The setup for benefits, tax and validations tables in the back end of the system is hard to recognize and makes it harder for complete setup. There is ACA integration as well and it makes it hard that you have to click on separate sections of the screen to look at information rather than clicking one repository to reach all of the information.
Informatietechnologie en -diensten, 1.001-5.000 werknemers
Heeft de software gebruikt voor: 2+ jaar
Comments on Costoint
Pluspunten:
I find Costpoint to be the most effective and comprehensive Government Cost Accounting system available. Contains many related back office functions that are integrated within the system. It is an government approved system.
Minpunten:
User interface needs improvement for non finance and accounting users. It should be easier to use for basic functions such as daily timesheets, expense reports, and approvals of these two items.
Juliana
Director of Finance in VS
Lucht- en ruimtevaart, 51-200 werknemers
Heeft de software gebruikt voor: 1-5 maanden
Overwogen alternatieven:
Costpoint
Opmerkingen: This was a lot more time consuming to implement. Other softwares we surveyed before going with CP had a tool that would export our data from quick books into their system. Not sure why CP doesn't have this feature.
Pluspunten:
The reporting feature. We really liked the cognos relationship, and the ability to export directly to excel as well as upload from excel.
Minpunten:
The revenue to income statement. I have never worked with an accounting system where once I created and posted an invoice, the total revenue for that product on the income statement is different then what was billed. I do not understand why I have to tell my system to recognize or "pick up" my revenue. It's redundant and causes a lot of headaches.