Wat is SuiteDash?
More than just Client Portal Software, SuiteDash is a fully integrated cloud-based platform that will completely satisfy the software needs of most small to medium sized businesses. Unfortunately, many business owners have become incredibly frustrated with software because they've spent far too much time & money trying to learn multiple systems, and then get those multiple systems to work together. SuiteDash solves this problem by combining the most commonly used business tools into one.
Wie gebruikt SuiteDash?
Small to medium sized businesses looking for affordable, fully branded solutions for Client Portal, Project Management, File Sharing, Email Marketing, CRM, Invoicing and Internal Messaging
Waar kan SuiteDash worden geïmplementeerd?
Cloud, SaaS, Web, Android (mobiel), iPhone (mobiel), iPad (mobiel)
Over de leverancier
SuiteDash
Opgericht in 2012
Telefonische ondersteuning
Beschikbaar in deze landen
Australië, Canada, Nieuw-Zeeland, Verenigd Koninkrijk, Verenigde Staten
Over de leverancier
SuiteDash
Opgericht in 2012
Telefonische ondersteuning
Beschikbaar in deze landen
Australië, Canada, Nieuw-Zeeland, Verenigd Koninkrijk, Verenigde Staten
Video's en afbeeldingen van SuiteDash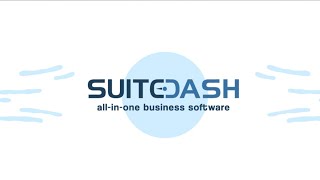 Vergelijk de kosten van SuiteDash met soortgelijke producten
Functies van SuiteDash
Aanpasbare branding
Aanpasbare facturen
Aanpasbare sjablonen
Aanpasbare velden
Activiteitendashboard
Automatisering van formulieren
Belastingberekening
Bestanden delen
CRM
Chatten/messaging
Contactendatabase
Contentbibliotheek
Documentbeheer
Facturen opstellen
Factureren
Facturering op terugkerende basis en op abonnementbasis
Factuurgeschiedenis
Financieel beheer
Formulierbeheer
Herhaalfacturering
Integraties van derden
Kalenderbeheer
Kennisbankbeheer
Klantenportal
Marketingautomatisering
Meerdere valuta's
Mobiele app
Mobiele toegang
Offertes
Online betalingen
Online facturering
Op regels gebaseerde workflow
Opmerkingen/notities
Percentage-voltooid bijhouden
Personeelsbeheer
Procesmodellering en -ontwerp
Rapportage en analyse
Rapportage en statistieken
Samenwerkingstools
Slepen en neerzetten
Subtaken maken
Taakbeheer
Taakplanning
Taakvoortgang bijhouden
Taken bewerken en bijwerken
Taken labelen
Terugkerende taken
Tijd bijhouden
Tijd en onkosten bijhouden
Toegangsopties/machtigingen
Waarschuwingen/Meldingen
Workflowbeheer
Zelfserviceportal
Zoeken/filteren
Alternatieven voor SuiteDash
Amanda T.
CEO in VS
Geverifieerde LinkedIn-gebruiker
Marketing en reclame, 2-10 werknemers
Heeft de software gebruikt voor: 1-5 maanden
I Have tried MANY CRMs and I am finally Home!
Opmerkingen: I am tracking sales leads, sending automated emails to new prospects, and invoicing clients. It truly has been a blessing. I also love that I can have my team on board. I was able to replace Dubsado, Slack, AWeber, and a few other tools with SuiteDash.
Pluspunten:
I switched to SuiteDash after using Dubsado for 4 years and trying a few other CRMs while using it. I needed the functionality of Dubsado but more robust features and SuiteDash delivered! This is exactly what I have been waiting for.
Minpunten:
The functionality of the calendar booking system is not great, but I solved that by pairing Trafft with it using a ZAP!
Informatietechnologie en -diensten, Zelfstandig ondernemer
Heeft de software gebruikt voor: 1-5 maanden
SuiteDash changed everything about how I do business and I've never looked back
Opmerkingen: SuiteDash has streamlined my operations, saved me money, made me money, and I will admit to watching SuiteDash videos on YouTube in my spare time just for funsies. The platform is amazing and exciting; it's fun to use and fun to learn about. Since installing SuiteDash, I was able to off-load my billing platform, scheduling application, document creation / e-Signing application, internal staff communication application, and my email marketing application. That's FIVE line of business applications absorbed by SuiteDash, and I haven't missed any of them since I converted.
Pluspunten:
This is the most powerful piece of software I've ever used in my business. It does everything and most importantly, it does it WELL. Most "all-in-one" software applications do plenty of things. Poorly! SuiteDash does all these things better than most specific-use applications do them. I was impressed with SuiteDash from day one, and continue to be more impressed every day. As I get to use the program, I learn about new features and powerful things that I never knew I could do. On top of that, they are constantly developing the platform and introducing exciting new features. I'm such a fanboy for SuiteDash, I browse YouTube almost daily for any new videos with anything to do with the platform. Why? Am I really that nerdy? Simple: SuiteDash is actually FUN to use. I am daily excited by the idea that I have such an incredibly powerful tool at my disposal that is honestly a joy to navigate and explore. SuiteDash lets me be creative in ways I didn't expect. As I tell my colleagues: SuiteDash is more about what you want to do rather than what the software does. It's so powerful, you can accomplish anything you like. The hardest part is deciding how you want your process to flow. SuiteDash does the rest.
Minpunten:
I get that we have to have cons to balance things out, and there's only one I can see from here. It's not REALLY a "con", more of just a challenge. SuiteDash is not intuitive to learn for the new user. The learning curve is steep as there are some concepts very different from other CRMs or software packages. All of it makes sense when you put it together, and there is ample documentation for the new user to figure it out by their own efforts. It does, however, take real effort to figure out the basics and really have it sink in. This is, in my mind, actually a good thing. Software that can be mastered in one sitting is generally very simple-use software, and the steepness of the learning curve speaks to the true power of the platform. If you can dream it, you can do it.
Rebecca E.
Business Coordinator, Proj.Mgr, SMM, Grief/awakening guide in VS
Professionele training en coaching, 2-10 werknemers
Heeft de software gebruikt voor: 6-12 maanden
Overwogen alternatieven:
Great concept w/ hidden costs
Opmerkingen: As stated above, SuiteDash is always adding new features. BUT as they add on these new features, they will remove certain 'components' of existing features to force you to upgrade and pay more monthly to make it functional. I still like the 'idea' of the product, and, I've purchased already so I'm immersed. For the parts they're removing, I could just as easily have Asana, Zoho invoice, Thinkific, and ConvertKit= all FREE, open and functional at the same time. Tread lightly when purchasing.
Pluspunten:
-All in one dashboard -LMS features (thought has been changed since I initially paid) -
Minpunten:
-Learning curve -As they add on new features, they will remove 'components' of existing features to force you to upgrade and pay more monthly
Consumentendiensten, 2-10 werknemers
Heeft de software gebruikt voor: 6-12 maanden
Overwogen alternatieven:
What was my life before SuiteDash?
Opmerkingen: My company specializes in client experiences and journies. This tool allows me not only to manage the leads and clients I currently have, but I manage my entire company through SuiteDash. I'm able to successfully manage my billing, my clients have access to a portal, my emails marketing, my staff, and even my project tracking! The benefits are endless!
Pluspunten:
The overall system is a powerhouse and can be used within any small business. The forms are customizable and easy to use. The Client Portal includes file sharing, pipelines, project management, and client communication! There are an endless amount of features that create a beautiful and smooth client journey!
Minpunten:
The only downfall is that you have to learn how to set it all up BUT their Support Team is responsive and there are Agencies that can set up your entire system!
Pip S.
Director - Facilitator Of Awesome in Australië
Geverifieerde LinkedIn-gebruiker
Human Resources, 2-10 werknemers
Heeft de software gebruikt voor: 6-12 maanden
Overwogen alternatieven:
Best business decision we've made
Opmerkingen: It's been amazing. So easy to grow, white-label and develop
Pluspunten:
All the training videos and support they offer. Building out a CRM like this can be challenging. But the step by step options made life easy and quick
Minpunten:
Honestly, there isn't anything. There are things I'm not using yet, but will when we scale to that point