Wat is Addigy?
Addigy biedt een toonaangevend cloudgebaseerd IT-managementplatform, specifiek voor het beheer van je Apple-ecosysteem, inclusief alle Macs en iOS-apparaten. Het uiterst intuïtieve platform stelt Apple IT-beheerders in staat om realtime service aan hun gebruikers te leveren, ongeacht de geografische locatie, terwijl tegelijkertijd een robuust administratief raamwerk op schaal wordt geboden.
Wie gebruikt Addigy?
Addigy is bestemd voor elk bedrijf met Apple-apparaten waar men zichtbaar, veilig en compliant moet zijn en zeker wil zijn dat ze dat blijven, zonder er uren aan te moeten besteden.
Waar kan Addigy worden geïmplementeerd?
Cloudgebaseerd
On-premise
---
Over de leverancier
Addigy
Gevestigd in Miami, VS
Opgericht in 2014
Ondersteuning voor Addigy
Telefonische ondersteuning
Chatten
prijzen van Addigy
Beginprijs:
US$ 6,00/maand
Ja, heeft een gratis proefversie
Geen gratis versie
Addigy heeft geen gratis versie maar biedt wel een gratis proefperiode. Addigy heeft een betaalde versie vanaf US$ 6,00/maand.
Prijsmodellen
Over de leverancier
Addigy
Gevestigd in Miami, VS
Opgericht in 2014
Ondersteuning voor Addigy
Telefonische ondersteuning
Chatten
Video's en afbeeldingen van Addigy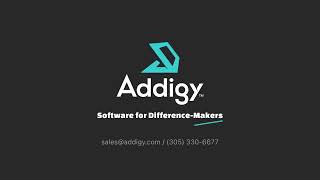 Functies van Addigy
App-beheer
Assets volgen
Auditbeheer
Auditing van problemen
Automatische gebruiker-/apparaatherkenning
Automatische patchcommando's
Automatische scans
Beheer van IT-assets
Beveiligingsbeheer
Capaciteitsbeheer
Compliance bijhouden
Compliancebeheer
Configuratiebeheer
Contract- en licentiebeheer
Controle en beheer op afstand
Dashboard
Device Enrollment
Eindpuntbeheer
Gegevensbeheer
IT-reporting
Implementatiebeheer
Kosten bijhouden
Leveranciersbeheer
Maatwerk
Mobiele toegang
Netwerkbreed beheer
Netwerkcontrole
Onderhoudsplanning
Patchbeheer
Rapportage en analyse
Realtime meldingen
Remote Device Locking
Saneringsbeheer
Scannen op kwetsbaarheden
Softwarebeheer
Synchronisatieplanning
Toegang en controle op afstand
Toegangsopties/machtigingen
Verificatie/authenticatie
Volgen en analyseren van gebruik
Voor MSP's
Voorraadbeheer
Waarschuwingen/Meldingen
Wachtwoordbeheer
Zelfserviceportal
Alternatieven voor Addigy
Matt
Director of Technology and Security in VS
Geverifieerde LinkedIn-gebruiker
Informatietechnologie en -diensten, 51-200 werknemers
Heeft de software gebruikt voor: 6-12 maanden
Addigy - Mac Management with vision for future of PaaS and device impermanence
Opmerkingen: What a fantastic company to work with. Deep level knowledgeable professionals are on hand from lead inception to 10 years down the road in partner relationships. I cannot name another organization that partners as deeply for our success as Addigy.
Pluspunten:
The overall structure is perfect. The company has deep connections inside apple and make MDM management near perfect. The authentication add ins and auth policies allow for seamless adoption of Azure AD across multi platform devices, Windows, Mac, iOS devices, etc. This allows for the executives of organizations whom often own the mac devices, to receive the same support and extensibility of automation as their windows brethren. Simply put it is well organized, well executed, and the vision is way in the future with things like deep PaaS integration and normalization of data so that reporting is universal!
Minpunten:
Some of the hierarchal settings could use more work, as well as the UI filtering based on security roles. Other than that, most of the gripes are the scalability of the Apple policies themselves, which is actually a positive, in that Addigy does a great job managing some of the heavy handed policies from Apple. One example is the alerting that gets created each time apple updates their TOS. It doesn't scale well but no one does with that.
Overwogen alternatieven: Jamf Pro
Redenen om voor Addigy te kiezen: Scalability primarily. Some component of us not wanting to own the infrastructure and management of the apple relationship as well. We wanted to grow, and in order to do so we had to have scale from a Mac perspective to serve the needs of executives and high salaried employees that want to adopt cloud resources in the same identity base as their windows counterparts.
Redenen om over te stappen op Addigy: The people at the company. Addigy screamed partnership from minute one.
Sven
Systems Engineer in VS
Informatietechnologie en -diensten, 11-50 werknemers
Heeft de software gebruikt voor: 1+ jaar
Addigy makes life easier!
Opmerkingen: Addigy makes it very simple to deploy new machines into an environment, while also providing advanced options for when I need more customization. The solution truly is the best of both worlds for my Mac endpoints.
Pluspunten:
Addigy's MDM is lightning-fast and works seamlessly with all the macOS and iOS products i've encountered. The policies were recently revamped to make them even easier to manage (thanks!). I love that I can push custom apps to workstations, and all I have to do to onboard a new workstation is to install the Addigy agent.
Minpunten:
Addigy has an opportunity to improve their monitoring tools. While they are great when reporting when I request to be informed if a server goes offline, the ticket does not auto-close if it comes back online. Also, it seems to hoard old version of software in their local repository on the workstations, which could fill up space, but that could be an issue on my end not knowing how to automate cleanup.
Overwogen alternatieven: Jamf Pro en Kandji
Redenen om voor Addigy te kiezen: Kaseya is not as powerful at remote management of macOS products, nor does it provide an MDM solution
Overgestapt van: Kaseya VSA
Redenen om over te stappen op Addigy: Pricing, Reviews, and usage within an MSP
Becky
Software Support Specialist in VS
Basis- en voortgezet onderwijs, 201-500 werknemers
Heeft de software gebruikt voor: 1+ jaar
Convenient Software to Manage Devices
Opmerkingen: We are a school that over Covid went from about 150 devices on our campus to over 900. We previously did all maintenance and set up manually or through large charging carts that we could do 30 devices at a time, but it would be lengthy. The most significant benefit is that now, when we update and set up devices for the next school year, one person can get through and do it all within a few weeks, as opposed to the months it would take without the software. There is no more manually adding each app for each device. I have the devices set up for which policy they are in, and as soon as I connect them to the internet, they start loading all apps within that policy and all the restrictions are set.
Pluspunten:
What I like best about Addigy is that it easily syncs with Apple School Manager and pulls any devices we purchase into the main (Parent Policy). This allows me to set up and track each device as soon as they are connected to the wifi. We manage over 900 devices, so it also is great that I can organize devices into separate policies to keep track of them and push software and updates to specific ones. We also have loaner devices, and the Lost Mode feature allows me to lock the screen, display a message and make it ding so that the person knows to bring it back at the end of the day. I have found that their support is responsive and generally is able to solve or help me work through solving the problem I have.
Minpunten:
All of the devices we manage in Addigy are iPads. It seems like some functions are only available for MacBooks which is disappointing but could be more of an Apple problem instead of Addigy. Some of the help articles are great, but many are written in a manner that you have to have more than a basic knowledge of Apple devices to use. At times, I have used multiple help articles and still reached out to support to figure out what I was trying to do.
Reactie Addigy
3 weken geleden
Thank you for your kind words, Becky! We're glad to hear that Addigy is working well for you and your team. We appreciate your feedback on our support team, and we'll pass along your compliments. Our goal is always to provide prompt and helpful support to our users. Thanks again for choosing Addigy!
Informatietechnologie en -diensten, 2-10 werknemers
Heeft de software gebruikt voor: 2+ jaar
MSP Friendly MDM Solution for Mac
Opmerkingen: Addigy allows us to manage a large number of computers with few people. Being able to setup procedures for multiple clients in one interface is extremely valuable. This allows us to apply the work we do for one client to others easily.
Pluspunten:
We've used Addigy for 5 years. We were using JAMF before. We like that Addigy allows us to manage multiple clients from one login. Addigy has matured enough that there are resources for almost any mainstream app or workflow. This means if you want to do something, odds are there are resources already posted. If there aren't, support has been very helpful. We also did ACE certification which helps keep up credentials for the Apple Consultant's network. We've taken the course twice - certifications expire after 2 years - and have enjoyed the progress Addigy has made in their product each time. Addigy has a few updates planned that will allow us to more easily manage our client's Macs. Addigy has also streamlined their interface which helps.
Minpunten:
While support is great, the follow-up I've gotten from the trainers has been inconsistent. I've emailed on questions we went' over during the course and received no response.
Mike
Systems Automation Engineer in VS
Geverifieerde LinkedIn-gebruiker
Informatietechnologie en -diensten, 51-200 werknemers
Heeft de software gebruikt voor: 2+ jaar
Simple, efficient device management.
Opmerkingen: Top notch.
Pluspunten:
Ease of use. Able to view all assets under a single pane of glass type environment. Reports are easily and quickly compiled
Minpunten:
nothing really. The entire system is simple to use and provides the best options for managing our client assets.
Overwogen alternatieven: Jamf Pro
Redenen om over te stappen op Addigy: Simple interface, remote support tools for connecting quickly to our client assets. Efficient process for updating 3rd party applications, as well as the ability to quickly create policies and MDM configurations.