Wat is Kajabi?
Kajabi is een platform voor contentmarketing waarmee iedereen moeiteloos online content kan verkopen. Alle tools die je nodig hebt om je online bedrijf te starten en te beheren zijn hier beschikbaar op één plek: een cursusmaker om je content om te zetten in digitale producten, een website om je winkel met digitale producten te laten zien, verkooptools zodat je gemakkelijk betaald kunt worden voor je content, bestemmingspagina's om je doelgroep te laten groeien, e-mailmarketing om je leads om te zetten in klanten en nog veel meer. Prijzen beginnen vanaf $ 129 per maand, met een jaarlijkse factuur.
Wie gebruikt Kajabi?
Kajabi is een alles-in-één platform voor digitale ondernemers en kleine bedrijven voor het online verkopen van content en digitale producten.
Waar kan Kajabi worden geïmplementeerd?
Cloud, SaaS, Web
Over de leverancier
Kajabi
Opgericht in 2009
Telefonische ondersteuning
Chatten
Beschikbaar in deze landen
Verenigde Staten
Over de leverancier
Kajabi
Opgericht in 2009
Telefonische ondersteuning
Chatten
Beschikbaar in deze landen
Verenigde Staten
Video's en afbeeldingen van Kajabi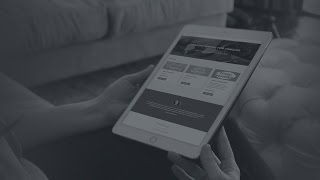 Vergelijk de kosten van Kajabi met soortgelijke producten
Functies van Kajabi
Aanpasbare sjablonen
Aanpasbare velden
Activiteitendashboard
Applicatiebeheer
Bestemmingspagina's en webformulieren
Betalingen verwerken
Catalogiseren/categoriseren
Communicatiebeheer
Contactenbeheer
Documentbeheer
E-mailbeheer
E-mailmarketing
Engagement tracking
Gegevens importeren en exporteren
Klantensegmenten
Leads vastleggen
Ledendatabase
Ledenlijst
Ledenportal
Lidmaatschapverlenging
Mobiele toegang
Orderbeheer
Promotiebeheer
Rapportage en statistieken
Schuldenbeheer
Sjabloonbeheer
Slepen en neerzetten
Waarschuwingen/Meldingen
Websitebeheer
Winkelwagen
Alternatieven voor Kajabi
Osama K.
Systems Admin in Frankrijk
Geverifieerde LinkedIn-gebruiker
Religieuze instellingen, 2-10 werknemers
Heeft de software gebruikt voor: Gratis proef
Overwogen alternatieven:
Easy to use and helpful customer service
Opmerkingen: Kajabi has a come a long way with everything integrated into one system. The mobile app and marketing pages make it well rounded solution to teach online. It is an impressive all-in-one platform.
Pluspunten:
We wanted to offer online classes. Kajabi has a lot of features that add to the online classes like marketing and payment. Our main concern was giving the students the content. We easily added audio and video to the course. Payments worked smoothly with Stripe and has many options to customize the price and discounts. It keeps track of the students in an easy way. The best part of Kajabi is the helpful and welcoming support. They really go the extra mile and are patient. Their caring attitude helped me setup the custom domain. Customer support makes Kajabi one of the best choices.
Minpunten:
It does not have an attendance system. Even though it does have quizzes/surveys, tracking attendance will require extra manual work. The price is high (about $120/month) but if you have a hundred students every month, then price is not an issue. You can customize the look and use the templates.
Keri K.
Systems Manager in VS
Geverifieerde LinkedIn-gebruiker
Marketing en reclame, 2-10 werknemers
Heeft de software gebruikt voor: 2+ jaar
All-in-One business solution for memberships and course creators
Opmerkingen: I love Kajabi. I was able to pick up on how Kajabi works pretty quickly and found it to be an intuitive product that is easy to use.
Pluspunten:
I love that with Kajabi, you have the ability to build all the basics in one location. You can create free content and publish via podcast, email marketing, blog, and website, and also have exclusive content, trainings, etc. behind the pay wall. It is all-in-one for basic use. A new online business owner can dive into Kajabi and have pretty much all the basic tools they need. I also love the automations built in to Kajabi.
Minpunten:
The biggest con I have heard from others is pricing prior to a new business generating steady income. However, Kajabi occasionally offers longer than normal trials that can help business owners hit the ground running. In the big picture, it is more streamlined than and comparable to linking together other platform options to achieve all of the same services as Kajabi. Kajabi makes it simple, so the price seems well justified.
Entin G.
Fashion designer in Canada
Kleding en mode, Zelfstandig ondernemer
Heeft de software gebruikt voor: 6-12 maanden
I abandon my kajabi account
3
2 maanden geleden
Nieuw
Opmerkingen: It's too expensive for beginner and don't have course yet plus if you not tech savy, I end up spend morethan 4 month paying expensive suscription and buy 600$ custom template and I give up after that, because I need more time to build my course but desperate paying expensive bill every month. I was about to cancel my kajabi but I will losing my 600$ customs template there. So i pay 20$ to post-phone my account. Because i found new course builder cheaper and robust. I still want to comeback in kajabi one day when My courses growing.
Pluspunten:
One stop platform Good for advance course creator
Minpunten:
Difficult for beginner and not tech savy Template Not much option, and the one provide is not eye catching. For first launch course not recommended.
Maureen B.
Executive Director in Canada
Schoolleiding, 2-10 werknemers
Heeft de software gebruikt voor: 1+ jaar
Better than most, but room for improvement
Opmerkingen: I switched to Kajabi from Teachable. I was very unhappy with Teachable and did not have the time to create content on my own business website. I have created more than 10 separate products with this platform and at times it has a steep learning curve. The UI looks fantastic and very professional. I love how easy it is to add basic content to a product, but wish many of the menus talked to each other much better. The workflow is often very disjointed when creating a new product. I wish they would fix this aspect. If the flow was better and there were more in app capabilities for basic data analysis (e.g., assessment results without needed a separate download), that would be amazing.
Pluspunten:
I enjoy how easy it is to create, upload and organize content for a given product. I also like the progress monitoring capabilities.
Minpunten:
I am incredibly frustrated by the assessment aspect of this platform. It is extremely limited. It is hard to see results from assessments and difficult to set them up. You have to create your assessment before you can add it to a course instead of creating it while you are working on a course. It is a completely different menu. It is also incredibly hard to get assessment results.
Valamere M.
Instructional Technology & Design Consultant in VS
E-learning, 2-10 werknemers
Heeft de software gebruikt voor: 6-12 maanden
Overwogen alternatieven:
Total Package for Content Marketing
Opmerkingen: I really love Kajabi because it allows the courses to be gamified with customizable marketing campaigns for each course.
Pluspunten:
Kajabi offers many course creation tools to design online classes or trainings from scratch. For example, there's a course creation tool that allows you to create classes, videos, and other digital tools for content. Here's the best part - once your class or training is created, there's lead generation, product launch tools, and webinar funnels to use for marketing it. What is great about Kajabi is the seamless automation to build your product, sell, and manage purchases. It is truly an all in one tool!
Minpunten:
Unfortunately, there is no free subscription plan. So, you may not benefit from purchasing a plan if you will not use Kajabi on a regular basis. Although, there's a 14-day free trial available to test drive the product to see if it's a good fit for you.