Wat is Sunrise?
Cloud-based cashflow software to streamline finance & accounting, tax assistance & preparation, documentation, expense tracking & more.
Wie gebruikt Sunrise?
Designed for freelancers, entrepreneurs and small businesses to manage expenses & cashflow, financial reports, billing and invoicing, quotations and more.
Waar kan Sunrise worden geïmplementeerd?
Cloud, SaaS, Web, Android (mobiel), iPhone (mobiel)
Over de leverancier
Lendio
Gevestigd in Portland, VS
Opgericht in 2011
Chatten
Beschikbaar in deze landen
Verenigde Staten
prijzen van Sunrise
Beginprijs:
US$ 19,99/maand
Ja, heeft een gratis proefversie
Ja, heeft een gratis versie
Sunrise heeft een gratis versie en biedt een gratis proefperiode. Sunrise heeft een betaalde versie vanaf US$ 19,99/maand.
Over de leverancier
Lendio
Gevestigd in Portland, VS
Opgericht in 2011
Chatten
Beschikbaar in deze landen
Verenigde Staten
Video's en afbeeldingen van Sunrise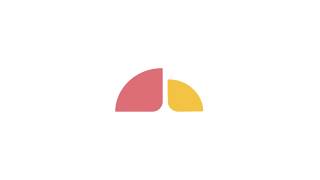 Vergelijk de kosten van Sunrise met soortgelijke producten
Functies van Sunrise
Aanpasbare branding
Aanpasbare facturen
Balans en winst- en verliesrekening
Belastingberekening
Betalingen verwerken
Centrale boekhouding
Contactendatabase
Facturen opstellen
Factuurgeschiedenis
Financiële verslaglegging
Grootboek
Klantenportal
Mobiele app
Mobiele betalingen
Offertes
Online betalingen
Online facturering
Toetsing van bankgegevens
Winst- en verliesrekening
Alternatieven voor Sunrise
Ben B.
CEO & Founder in VS
Geverifieerde LinkedIn-gebruiker
Marketing en reclame, 2-10 werknemers
Heeft de software gebruikt voor: 2+ jaar
Overwogen alternatieven:
It's an excellent app for startups & entrepreneurs!
Opmerkingen: Overall it's been good. The support seems lacking as I've had to complain about stuff to get anywhere and usually don't. So if I could have them improve anything it's customer service, Zapier integrations and embedded payment forms for our websites.
Pluspunten:
I love setting my invoicing on autopilot - every month it bills my customers and manages the transactions. I can see who isn't paying their bills, it's great.
Minpunten:
They still don't have a Zapier integration yet, they recently reached out to me to be apart of their beta which is great as I want to integrate it with my all-in-one digital marketing platform Automate CRM. Doing so will streamline my signups / billing for done-for-you clients. I also think they need embeddable payment forms. Currently have to use stripe, but that bypasses their system so that won't work for the long term. They need to get up to speed like waveapps, I've been checking their software out because of the limitations I'm running into.
Reactie Lendio
2 jaar geleden
Hi Ben, thank you for your great feedback! As you mentioned, we are excited to start testing the integration of Zapier in Sunrise. We take user feedback very seriously and we are always looking for way to improve our product. We've relayed you support concerns to our Customer Experience (CX) team and we will do everything in our power to do better by you. Additionally, we've taken your embeddable payment forms suggestion to our Product Manager lead. If there is any update whatsoever, you will be the first to know. Thank you again for your review.
Fredy P.
3D Visualization Artist in VS
Geverifieerde LinkedIn-gebruiker
Architectuur en planning, 2-10 werknemers
Heeft de software gebruikt voor: 2+ jaar
Overwogen alternatieven:
Great accounting software
Opmerkingen: I've been using Sunrise for sometime now, haven't had major issues with it and when I had it turned out to be a user issue :p rather than software issue and support help me clear it. Overall really happy with it.
Pluspunten:
Is easy to use, I'm not an accountant nor have many experience in that field so being easy to use was a big advantage for us. It has the core functionalities we need and many others that I certainly don't know how to use so It should have the required features for advanced users. The invoicing system is great, easy and customizable. Has a quoting and estimating system that's easy to convert to an invoice, also has an easy way to send reminders about our invoices and has some automation once you get paid. It has a bookkeeping system and loans offering but we haven't used those so no comment there.
Minpunten:
Would be great if we could use our own domain to send the invoices, reminders etc instead of the @sunriseapp.com I haven't found a way to automate the invoicing process, using a csv file or something like Zapier or similar to avoid the need to create each item of the invoice . That certainly would save us a lot of time. Not sure if these will be offered later or if there's already a way to do it at this time, just haven't found them.
Reactie Lendio
2 jaar geleden
Thank you, Fredy! We appreciate the kind and thorough review. Like you mentioned not everyone is an accountant. At Sunrise we strive to take the power of bookkeeping and put it into an intuitive and easy to use platform. We've taken note of your feature suggestion and we will make sure it gets in the hands of our product development team. Stay tuned for our Zapier integration going live this June. We'll make sure you are notified once is launches. Again, we appreciate you taking the time to leave a review.
Nate R.
Director Of Operations in VS
Geverifieerde LinkedIn-gebruiker
Grafisch ontwerp, 2-10 werknemers
Heeft de software gebruikt voor: 1+ jaar
Simple Invoicing
Opmerkingen: 5/10. It works, it's simple, but it doesn't give me all the option and tools that I would like when it comes to integrating and designing invoices. They just don't match up with the design scheme of my company and because of that, we have switched services, although it should be said, it's been a lot higher of a learning curve with more the complex platforms we've switched to.
Pluspunten:
A basic, fairly easy to use platform for creating and managing invoices. It's utility is fine, it does allow my clients to pay us through their invoices. It's because of this, that I give it a mediocre rating. However, I think there is room for improvement.
Minpunten:
This app lacks the design and integration capabilities of its competitors and they seem to have been experiencing some growing pains lately. The templates are basic and allow for minimal changes in font, some color, and logo changes; that is about it though. Our company uses sales decks to issue quotes for projects and it would be great if I could integrate billy invoices into that, however design compatibility aside, billy invoices can only be structured vertically, not horizontally, which is how our deck are orientated. We've also experienced some glitches in notifications and connections to stripe, which is the processor they use.
Reactie Billy
4 jaar geleden
Hi Nate, Thanks for your honest review. You are right that we are simpler than some of our competitors (though not any less powerful!). This is how we keep our costs low and our prices low for new entrepreneurs. It also helps small businesses who don't have accountants keep their books organized on a budget. I am sorry that our invoice designs didn't work out for you. It sounds like you have a design focused business and I can understand the need to have even more control over how your invoices look. Our invoice templates are clean and elegant and very customizable for most small businesses with levers for font type, color and style as well as logo placement and even background colors. Thanks again for giving us a try and best of luck with your business! -The Billy Team
Geverifieerde reviewer
Owner in VS
Geverifieerde LinkedIn-gebruiker
Informatiediensten, Zelfstandig ondernemer
Heeft de software gebruikt voor: 2+ jaar
Overwogen alternatieven:
Great Feature Set for Small Business Owners Ready to Move Beyond Spreadsheets
Opmerkingen: It helped me get organized and serious about my business accounting, which helped my business grow. And it's a great free alternative to Quickbooks Online.
Pluspunten:
This is the tool I recommend for any business owner/startup for double-entry accounting. It's the tool I used to get serious about my business accounting (moving out of spreadsheets). Getting organized with a chart of accounts, an real Profit/Loss statement, invoice processing/tracking/payments, and more helped me focus and grow. I purchased it when it was known as Billy, but now it's free and improving.
Minpunten:
There is a bit of a learning curve, but it's not too bad. Lendio is improving Sunrise since acquiring Billy, but there are still some areas that can be improved. There is no account dashboard, meaning you have to go into each account individually to see if there are transactions to be reconciled or to check balances (this should be visible on a single page). Also, there is no way to save report settings, so if I want to see my P/L report by months for the current year, I have to make multiple selections each and every time I run it.
Reactie Lendio
2 jaar geleden
Our customer feedback is essential to how we improve the product. Thank you for providing us with your detailed review. As you mentioned, we plan to keep improving and making the tool better for our users. We have some exciting new product launches coming in June. Thank you again for your valuable input.
Automotive, 2-10 werknemers
Heeft de software gebruikt voor: 6-12 maanden
Overwogen alternatieven:
Excellent Customer Services and friendly use
Opmerkingen: I am very happy with the Services
Pluspunten:
I do appreciate my accountant follow up and keeping my books very updated, she is available all time to respond to any question and updates
Minpunten:
friendly use, but more changes are need to adjust different accounts in running the Invoices
Reactie Lendio
2 jaar geleden
Hi Peter, thank you for your wonderful feedback. We strive to assist business owners in the best way possible. This means making our tool intuitive and easy to use. Our goal is to simplify bookkeeping, so anyone can understand the health of their business. We are thrilled to hear that your bookkeeper has earned your trust to efficiently and effectively manage your books. Thank you for being a member of Sunrise, we appreciate your review.