Wie gebruikt PREDICTIVE RESPONSE?
Marketing platform for businesses, non-profits, and higher ed groups using Salesforce. 40% of our customers are non-profit organizations.
Wat is PREDICTIVE RESPONSE?
Predictive Response delivers software to help companies streamline their marketing efforts. This is accomplished with two applications. The Marketing Automation Platform which enables simple yet robust email and sms campaign management, automated segmentation of lists, landing pages, and forms. The second, Eventbrite Fusion, seamlessly integrates Eventbrite data with Salesforce.
PREDICTIVE RESPONSE - Details
http://www.predictiveresponse.com/
PREDICTIVE RESPONSE - Prijsoverzicht
PREDICTIVE RESPONSE heeft geen gratis versie en biedt geen gratis proefperiode. PREDICTIVE RESPONSE betaalde versie vanaf US$ 399,00/maand.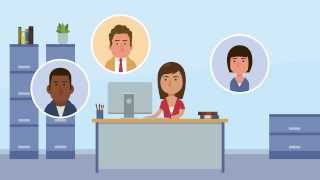 Play
Prijsinformatie
Price for first 10,000 contacts.
Functies van PREDICTIVE RESPONSE
Marketing automation software
A/B-tests
Aanpasbare CTA's
Analyse/ROI volgen
Bestemmingspagina's en webformulieren
Drip -campagnes
Dynamische inhoud
Leadscoring
Sales Intelligence
Segmentering
Social marketing
Websitebezoekers bijhouden
Zoekmachinemarketing
Reviews van PREDICTIVE RESPONSE
1 van 1 reviews wordt weergegeven
Meredith W.
Events Administrator
Management non-profit organisaties, 13-50 werknemers
Heeft de software gebruikt voor: 6-12 maanden
Totaalscore

Gebruiksgemak

Functies en functionaliteit

Klantenondersteuning

Waar voor je geld

Waarschijnlijkheid van aanbeveling
Bron van de reviewer

Beoordeeld op 6-10-2016
"Big product, small support"
Opmerkingen: Easy to use, great product with lots of functionality. Unfortunately, the support team is lacking both in knowledge and timely responses.
Pluspunten: Integrates right into Salesforce, no need for a separate application.
Minpunten: No support. They take a long time to get back to you and often don't even have answers.
Bron van de reviewer

Beoordeeld op 6-10-2016